Look at this closely…..
– That creature to the left is a wetback. That white demon on the right – I have seen that creature before out here in Malibu – staring (I ran IT'S punk ass off one time – you ain't doing that shit to me around here – yeah, I'm terror-torial too)…..
Looks like him…..
Actor Toby Bronson Shoots At Black Woman He Sexually Harassed
Could Actor Toby Bronson Have Kidnapped Raped And Murdered A Little 13 Year Old Girl?
I swear just like wetbacks all white "males" – I use that term loosely due to their well known lack of testosterone, hence why they gotta rape lil kids cause it's the only places their baby dicks can honest fit
Could Actor Toby Bronson Have Kidnapped Raped And Murdered A Little 13 Year Old Girl?
Look at how these barbaric crakkkas – and wetbacks (I told ya'll not to sleep on those demon seeds) punch at this black lady – these are "men"……
One thing I wanna talk about – as I talked about here the other day – is the pure unadultered animalistic leecherous coming from these wetbacks and crakkkas towards our black womben….
Why I Have To Throw Rocks And Hands Doing My Shirtless Activism As A Black Woman
As I said before I am not making these series of blogs for non blacks. I don't give a fuck about their opinion. They my enemy. The wetback and the crakkka. I am not here to win those two groups ?? but I am here to plant a seed on how demonic these two groups have been towards us and, finally, how to handle them ??
White People Are The Devil And How To Use The Satanic Energy Against Them
That being said, I notice these two groups from my experience have a tendency to wanna use sex as a weapon to dominate the "strong ?? black woman" into submission as they do the truly indominatable and – like us – resilent – black man.
It is a practice that dates back to slavery, when these pale demons were raping black women and using our naturally clad attire as an excuse to rape us……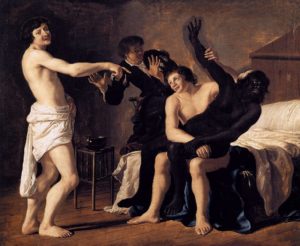 They – to this day – see our bodies as property and public space……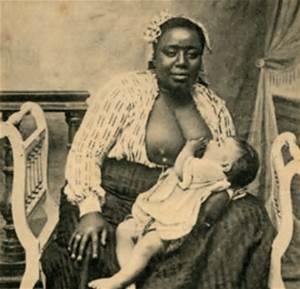 This is why I have to fight ten times harder for respect as opposed to a white girl doing the same shirtless activism who is legit heauxing……
And no matter how many times I have ran mofos up the street who have tried to leer at me, talk to me, solicit me, I still get labeled a "hoe" cause of my black skin much like Kamala Harris was during the election…..
That's why I just cut those two groups off….. completely.
I feel empowered, it gives me piece of mind cause now they know where they stand with me – and know not to fuck with my boundaries.
With these two evil ass groups being antagonistic – not hateful – brings respect.
I feel good cause hate is the result of love lost and I have never had any love for either of these two groups, esp. the crakkka lapdogs the wetbacks……
That being said, you gotta check these mofos when they get out of pocket like when they touch your natural hair (your crown chakra), when them wetbacks call you "mama", creating or rather imposing a familiarity with them which again connotes to not respecting black people as persons (you don't know me like that to be comfortable enough to speak to me in an informal way) which can then lead to them being "too comfortable" and show their colours if you get my drift.
It all goes back to their envy of us and wanting to beat us down in so many ways, and using so many methods (like slavery which was not like ordinary slavery) to erase, really, all in all if you wanna get spiritual about it – our light.
A spiritualist told me that in the astral realm Afrika aka Alkebulan – it's original name – is colored by the crown chakra – the highest chakra in the chakra system connecting you to The Divine.
Like jealous stepchildren who are aware of an adopted child's inheritance – just as crakkkas stole our history – they don't want you to know of just how powerful you are cause Baba Bobby Hemmitt said here, they war-ship US…..
This is why I call them out. I am taking my power back ✊??? Asè
They hate what I'm saying and I love it!
Wanna know why these evil demons wanna be in our spaces, foul up our spaces to steal our shit?
Cause we ain't protecting it.
Just as a brother who lives in an RV who faced the same type of shit I do from these non blacks – you gotta protect your energy.
I told this to a Puerto Rican sist⭐r who is straight black and my words of wisdom fell on deaf ears.
They are in our spaces, invade them cause they need our approval. You heard it right. They need us to approve of them.
They beat us down to get it so we will give them power by looking up to them and needing approval from them.
That's why I just come with guns ablazing and make my stance aka boundaries with them. You can't twist the shit I say with them either way.
An anti-social personality comes in handy doing this. I note that they have beat black people down so much that they think that by saying thin words like "You got so much hate" will win us back to their mindfield of deception.
I come with the "hate". I don't explain. You are excluded. Now fuck off ??
That being said, on to talking about black women and these mofos' sexual predating of us……
The disrespect towards us is alarming….
Nasty Ass Sexual Predator Parks Right Behind Me To Masturbate And I Run His Ass OFF
Hippie Crakkka Who Claims He Likes Black Women Fights Me Like I'm A Man
I mean, looka this…..
Pick Me ??‍♀️??‍♀️ Mayates And Crakkkas Lose They Shit Cause I Call Out Nasty White Bitch With No Respect For Black Boundaries
And look at the alarming fucking number of blacks defending that old creepy white bitch cause they have been conditioned since slavery times, shit the civil rights era was but two decades before I was born – to beg white creatures for acceptance, for these neandeRAPES (is a proper term) to like us……
This is why Mitrice Richardson happened, this is why black women face alarming numbers of abuse while getting told to stop acting like men while being pitted into positions where you gotta be a man or as to wetbacks call me a "vato" to keep from being abused……
Black womben and grrls just can't be. We face all these fucking intersections where we gotta fucking, might as well live in an armored vehicle to get basic human respect.
I see how these crakkkas and esp. wetbacks be leering at black women – the deal with them is, see crakkka "males" created misogyny to control their womben out of fear of white genetic annhilation for reproductive purposes…..
This is why they have always fervently been at the forefront of pushing "pro life" "values" in an attempt to skirt their extinction, which is (righteously ??) taking place in Europe right now…..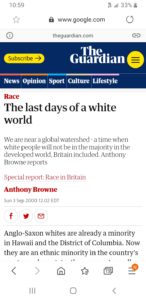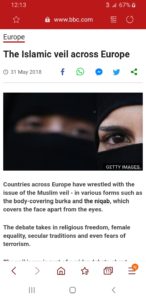 This desire to preserve their race resulted in the complicated mores meted out on white women's bodies we now know as the whore/virgin complex…..
This has resulted in a rape culture where if a womban has sex with multiple partners she gets slut shamed – and told that she is deserving of rape – while males get the medal ? for how many sex partners they procure….
This complicated establishment of gender based mores has resulted in womben being told how to define their bodies according to the male gaze…..
It Pisses Me Off That Female Clothing Is Made For The Male Gaze
This has resulted in womben being told that they gotta dress a certain way to avoid rape, act a certain way to be deserving of being treated as a womban and, if they step out of it, they are deserving of domestic violence, to get beat up, and harm for merely being women who speak up for themselves……
I mean, the fact that the first thing to come out of male's mouths is the "equality" to beat a woman up when talking about female equality speaks volumes…..
That said, this expectation of female gender based policing us into a very very limited and confining set of restrictions has wrought gender based attacks on those who are not deemed as female, namely transgender women and black women.
In our society – dating back to the days of slavery – cause black women have always been deemed as "masculine" while being hypersexualized, we are placed in the same scope as transgenders in which we are deemed only valuable to be lusted after but not to be treated in the conventional bounds of a woman often given to women who are not black!
The fact that with beauty standards using our features while using non black women just worsens shit…..
That being said, we wander in a sorta twilight territory – as transgenders do – where we are hypersexualized while being deemed deserving of violence because, what it comes down to, is that because we are automatically deemed masculine – we are, in this patriarchal, misogynist society, are already deemed ripe and deserving for abuse to keep us down and keep us from being threats to the white male patriarchal power structure.
With that being said – in a way – black womben and grrls walk an interesting line: because we are deemed masculine and strong, as is our men, mofos think twice before they put hands on us cause they know we will fight back ??
Erstwhile, because we are automatically deemed masculine, mofos will go the full nine yards with us out of fear because they still know we are females but they know that, or rather feel that we could get the upper hand (cause we have been dealing with this aa Black American females for generations).
So it puts us in a situation where we are forced to defend ourselves from these non black predators who get us fucked up, misconstrue us based on racist, demeaning – dehumanizing – stereotypes forced on us and our bodies and sexuality.
Yet, as with our black men, they want our power, our strenght to carry on in their weak recessive linneages.
I say starve them.
That is why we walk a fucked up path where we face being lusted but put down, dehumanized.
It is all rooted in these other weak genetic recessive defective races fear of our true power, a power which I talked about here:
White People Are The Devil And How To Use The Satanic Energy Against Them
I don't let people think they can take advantage of me ???? I fight back cause my Soul won't let me rest until I right – not white – a wrong done to me.
Already I see non blacks, mainly wetbacks, gathering at the trough, trying to run me off even though I been here longer and they just came and can go anywhere (I HATE THOSE WETBACK MOTHERFUCKERS…)…..
This the one who sexually assaulted me here who I gave a 1 2 3 4 piece too ??
– I mean, if you don't like me…. WHY BE THE FUCK AROUND ME! Move!
I told you all those wetbacks are fucking bullies. These mofos use dark magick (they even killed a fucking dog – I heard it's death yelp – a Friday ago and that's when one of them astrally taking the form of said dog – a chihuahua – ran up on my minivan to fuck with me. I hate these mofos who are by me right now.).
I remember when that wetback ass fat bitch in there – before she knew my more feminist stance with the shirtless activism – used to call me hoodrat though she from South Central and I grew up upper middle class in the 'burbs of New Orleans East with both my parents in respectable professions while she got 4 kids out of wedlock at the magickal age of 24 (I don't judge but you need to have your shit together before you throw stones) and now that I stand up for myself I hear her calling me "crazy" and saying I am mental in a "concerned" way.
I tell ya this when I say this: they fear our power – esp. if we come together (I peep non black mofos gathering around when I am in conversation with another black). That's why I do not support this whole "black and brown" unity. Those serpent seeds can never be our allies. Remember, a snake is a snake.
It's always been like this: my light shines, I speak up, they get mad. See a correlation?
I will leave you all with this: black men ain't perfect (cause of slavery). I grew up with my dad who is a loving dad and the best man in the world (that is why I would never marry cause no one is like him). But I see sistas running to these non white ogres, esp. beautiful, young sisters who grew up in the hood who got traumatised by brothers around there….. like here…….
I mean, listen to how she sexualizes what I do. That is internalised racist misogyny.
You can look at that poor girl and see she cracked out. She looks like Ashley Banks from The Fresh Prince of Bel-Air but cause that wetback-thing "her husband" (who more than likely picked her up off a hoe stroll unfortunately).
Or mofos who manipulate em, like here……
Bedwench Wants To Fight Me After Calling Out Her Wetback Fake Boyfriend Who Wolf Whistled At Me
In both cases I have no animosity towards either of em – esp. no 1 – SHE IS SO BEAUTIFUL!
I can only cry for them and do what I can with the meager resources I got. I ain't got much.
I mean, like – it kills me to see what slavery and it's impact has wrought on my people. Both of these ladies got so much potential. The first one is calling an OLD UGLY ASS WETBACK – with jowls like a bulldog – her "husband", wearing blonde hair not of her natural hair texture.
She brought herself to my attention when she scowled at me for running a white crakkka "male" pervert up the street.
The thing that kills me the most – I sense she reads my blog – is she said she is part ancient Egyptian.
She kills me. This poor child, the struggles in her life man….
Then right across the street – a brother was hanging with a wetback, taking on their demonic energy, begging me for a drink.
Bobby Hemmitt said that the ancient Egyptians said that we would be acting like a whole other races millenia before……