I excluded caribbean hispanics out the equation (Puerto Rican, Cuban, and Dominican) cause I lived in NYC and other than some rare colorist shit they aren't demonic like these mofos. They also don't come from the areas Quetzalcoatl, a reptilian, dominated – which were areas the Aztecs and Mayans lived in which was South America: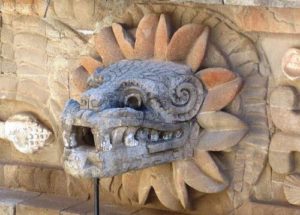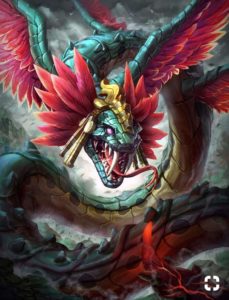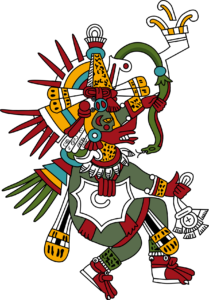 – He didn't look like this. He was a fucking serpent as shown in the pictures below: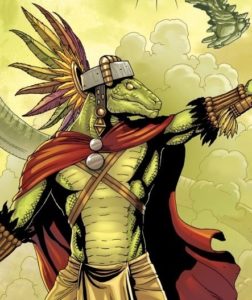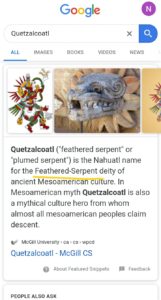 You can read more on him here:
https://en.m.wikipedia.org/wiki/Feathered_Serpent
https://www.crystalinks.com/quetzalcoatl.html
– This article is REAL interesting and I'm gonna reference this later on….
https://www.crystalinks.com/serpentbirdgods.html
Sound like he was related to the Nagas which were half human half serpents which you can read about here as well:
https://www.talkativeman.com/nagas-naginis-serpent-figures/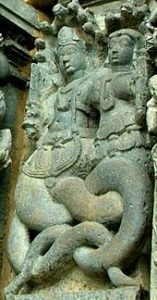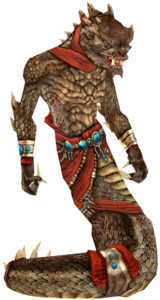 – This is more akin to how they looked like. Reminds me of the Mami Wata tales from Afrika of ugly ass fish-people who would snatch humans up and trick us or do evil shit to us = mermaids!
http://www.mamiwata.com/Mamichild.html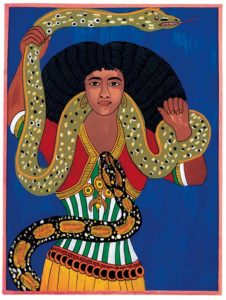 – Many Afrikans will tell you those marine spirits are some e-vile mofos and nothing like the lil sweet smiling nagas in the pic above!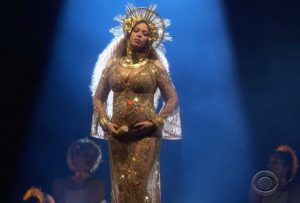 https://medium.com/@edwinchukwurah/red-lobster-and-mermaids-beyoncé-the-mami-wata-mythos-1-68aa651d48c3
– Beyonce really into the occult, huh!?
I recall using my third eye to see what she up to and I saw her feeding a dragon like entity's face that was a part of a wall in her library.
That being said wetbucks and south/centeal Americans are REALLY SOME DEMONIC REPTILIAN EGO MOFOS!
After yesterday I am convinced they got a demonic reptilian trait flowing thru them!
I mean, here is the reptilian Quetzalcoatl – one of many reptilians who set up their so called human sacrificing "civilizations" – eating a fucking human being: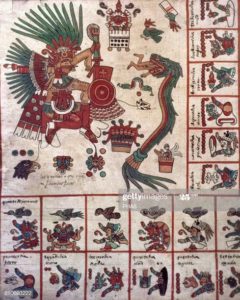 – And we wonder where they get their penchant for just savage violence – esp. the cartel shit (even the Italian aka part black Sicilian mafia had a rule not to touch women and children) – from.
THIS: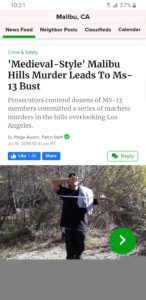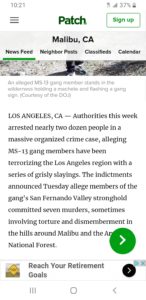 https://patch.com/california/malibu/medieval-style-malibu-hills-murder-leads-ms-13-bust
Apocalypto said no fucking lies….
That's why they took him outta Hollywood cause he tells truths!
Wayward Renegade Witches here says no fucking lies….
She stay on their evil, demonic, reptilian asses too! ?? LOL
This clip here taken by @santamonicaproblems on ig says no lies….
Here is the original clip on youtube. I recorded it since we know youtube is trigger happy with the censorship button for exposimg truths ?
Here is more clarification on the incident on Santa Monica's blog:
https://www.santamonicaproblems.com/metro/
– They wonder WHY folks got behind Trump! As I experienced here: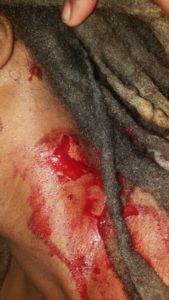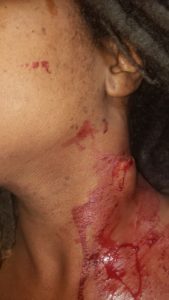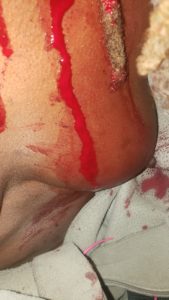 – Mofo came at me with a bag of rocks while hiding a knife to slash me with!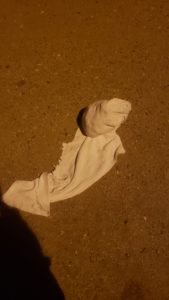 Here the WETBACK who did it: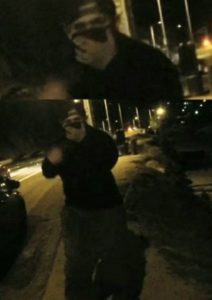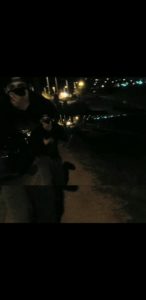 I think this his youtube channel: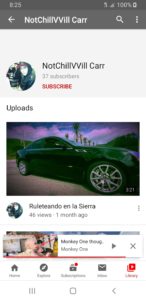 – Look like the bitch he was with that night in the thumb! Imma do a standalone article on him!
They justify THEIR OWN fucking stereotypes and wanna hide behind gentrification to justify their evil shit while being illegal immigrants here in MY people's land!
Glad they made that other wetback bitch with the white dog stand on the ground with the rest of those criminals.
The brother holding they asses back, the old jewish dude taking the stabbings (must be from NY) and ESP. the white dude slashing they asses with the knife ?? lol are the real MVPS ???? #AmericaFirst #MAGA ??
– Imma get a MAGA hat! Speaking of which,
Trump said no fucking lies….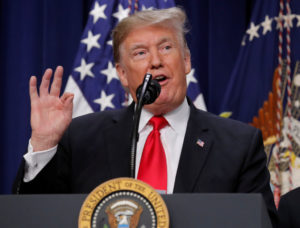 https://www.splcenter.org/fighting-hate/intelligence-report/2007/latino-gang-members-southern-california-are-terrorizing-and-killing-blacks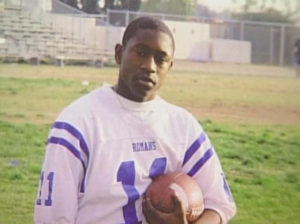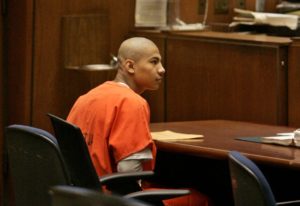 – Looka this goofy looking ass wetback! Imma put something on him and his gang later on.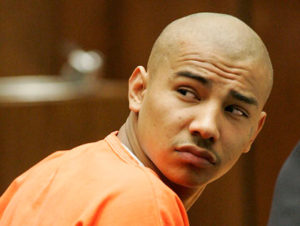 More of us black folks, as renegade witches has said, as we come into our Spiritual Selves (witch ??‍♀️ other griups fear) need to start doing this!
https://www.foxnews.com/us/they-arent-supposed-to-be-here-father-of-boy-killed-by-illegal-immigrant-backs-trump
As an aside, tho I live in my car, I'm a feared mofo cause I am known for my 'woke and am QUICK – even at the pettiest slight, to mete the shit out. I'm also not afraid to confront mofos as well….
Anyways, wetbacks are some DEMONIC, REPTILIAN, EVIL mofos!
I have talked about it!
https://toplessinla.org/2018/08/08/why-i-dont-like-wetbacks-and-hispanics-in-general/
https://toplessinla.org/2020/04/26/wetbucks-treat-white-crackhead-like-gold-while-treating-black-crackhead-like-shit/
https://toplessinla.org/2018/06/26/south-americans-and-mexicans-are-organic-robotoids-created-by-the-draco-reptilians-to-be-worker-bees/
– Cause I speak from experience:
https://toplessinla.org/2018/02/06/i-was-attacked-last-night/
https://toplessinla.org/2020/04/01/i-may-be-weird-but-dont-play-with-me/
https://toplessinla.org/2018/07/03/dude-tries-to-attack-me-for-being-topless-then-calms-down/
That being said, Imma start by saying that the darker ones who originate from the BLACK Olmecs and Egyptians really don't fuck with me! It's mainly the "white" ones who I will explain in a few aren't white who have given me the hardest time!
I put "white" in paranthesis cause they really aren't white: they come from the Spaniards who got raped by the black moors who come from Afrika: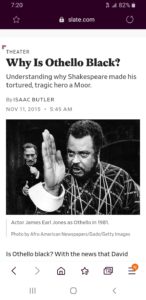 https://slate.com/culture/2015/11/why-is-othello-black-understanding-why-shakespeare-made-his-hero-a-moor.html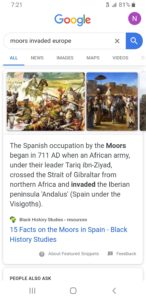 https://blackhistorystudies.com/resources/resources/15-facts-on-the-moors-in-spain/
– So ya'll ain't just from sand niggers, ya'll come from real niggers!
Let that burst your bubble as the Sicilian got his bursted when he was told he was part black in True Romance:
In case youtube's ass takes it down I got a copy of the clip here:
That being said – and this is me being honest – I think this is where the propensity for misogyny ie hatred of women which gives rise to femicide which can be seen in Ciudad Juarez, Mexico, comes from: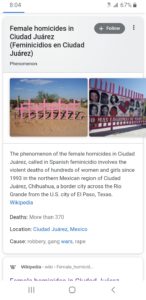 – Peep when you look up femicide MESSY-CO is the 1st ? place to pop up ???????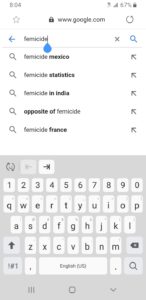 Now, the moors were not uncivilized brutes . They were obsessed with re-ligion, pedantics but they weren't evil.
So where does the trait for the propensity for unmitigated, often unjustified, wanton violence in these seeds of Quetzalcoatl come from: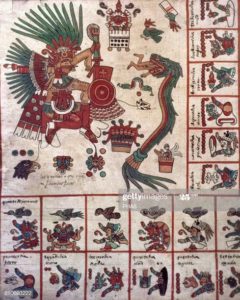 From the reptilians!
I will say the darker ones aren't that bad. They come from the Olmecs who were black and they are not so confrontational except for the ones who wanna prove they are less black to the "white" rape baby moor ones: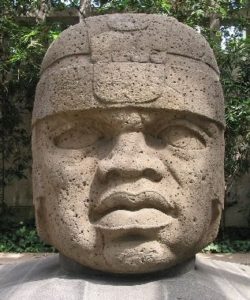 Also the oldest skull found in South America is a black woman named Luzia: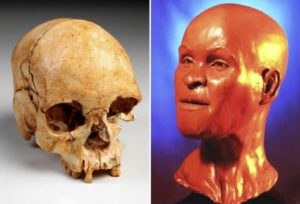 https://www.bbc.com/news/world-latin-america-45926733
Here this wetback here wanna deny it, which is why I don't like them…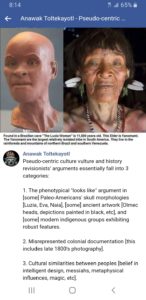 https://m.facebook.com/toltekayotlanawak/photos/pseudo-centric-culture-vulture-and-history-revisionists-arguments-essentially-fa/1458441490858886/
– THE TRIBAL LADY LOOKS LIKE PLENTY OF BLACK WOMEN I KNOW FUCKING WETBACK FOOL!
And here: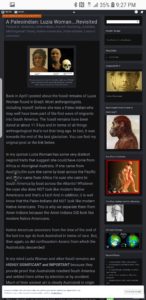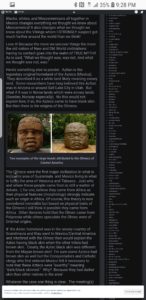 This why I don't like their ass. There was another post I found a long time ago trying to say that the black migrants to South America weren't there – no longer existed – to give birth to the modern South Americans but in typical Google fashion I can't find it!
That said, the incident that prompted me to write this was this:
Yesterday – I ran into a guy who I have known before, an illegal from El Salvadore, who had taken advantage when I was drunk one time a long time ago. I recall hopping into his vehicle to talk while in my drunken state (I become overly friendly with folks when I drink) and before I could leave he closed the door open and unzipped his pants. I didn't let him do shit with me so he opened the door and I left. Basturd was high on meth.
For awhile afterwards I hadn't seen him so I knew he knew what he did was wrong.
He appeared yesterday more alert but glassy eyed! He was driving a work truck and came to say "hello" and I confronted him in my own way – his chest is strong.
After said "confrontation" – I think I'm too fucking restrained – he gets back to putting ish together – I resume doing shit on my blog, and he goes!
Now, and I talk about this here:
https://toplessinla.org/2020/05/17/the-crazy-people-you-attract-when-you-play-6000hz/
There was I'm guessing a wetbuck couple (I formerly thought they were associated with him cause he has a similar van but I recall there being a major difference such as the front bumper):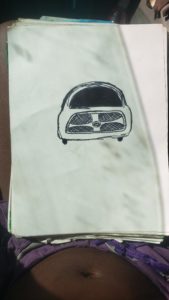 I see park from across from me. I sense they were there for me. I see them fucking wetbucks just dardling around at one point getting out their car and just…. littering, not loitering, littering!
So now while all this is going on, I see the fruit lady (she got a strong satanic energy attached to her and so do many of her customers, mainly regulars!) and so, after hearing people say or shout smart alec shit to me all day – I think in response to my playing those heightened frequencies like the 6000hz which WILL bring out the demons, esp. reptilians in and around others – I hear a whyte bytch in a black fancy car yell, "Leave!" towards me!
Having enough of it, I go over there to punk her lily white crakkka ass but then the wetbucks chime in and call me "puta". Heading straight for my car, the bitch throws a soda at me, which misses, right as she is leaving, my hand can only hit the side of their car, they take off quick and then park a lil ways next to said fruit truck! As I approach, they take off!
They look like this: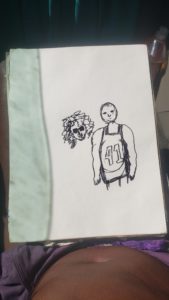 The mountain of blub otherwise known as Mr. Potato Head: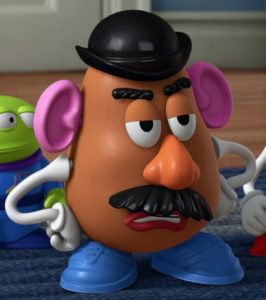 – He look messy-can(T) ass fuck LOL like the mofos I'm talking about!
I mean, think, what kinda soulless mofos throws shit and harasses a tiny ass homeless person?
That said, all yesterday I was just getting – strait thru and thru – very visceral, negative reactions from folks which normally don't occur. Usually people are standoffish towards me – which I like cause I am anti-social, know not to get close and leave me alone. I was getting shit from crakkkaroaches, all sorts!
That said, I think it's no coincidence that it's cause I been playing those frequencies as binural beats:
– 2Circles said not 1 lie when he says those frequencies – and loud music – bring the demons, reptilians outta people!
Now, I will say that organic portals ie human vessels that can be used by entities as agenda vehicles to be commandered cause they are soulless exist in EVERY RACE! I see alot of them in Malibu: black, white, etc.! It's like on cue they say certain things that let's me know they been reading/watching up on me but – and this is VERY hard to describe – if the energy is a certain way it's like they mirror it via actions and words, kinda like a hivemind: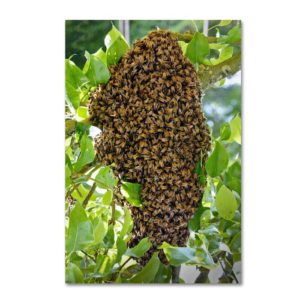 I think that's why Beyonce, a certified mk ultra mind controlled witch: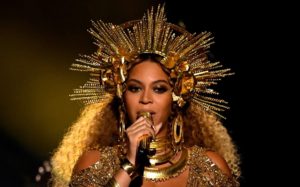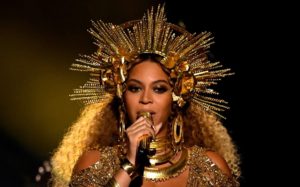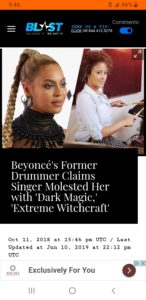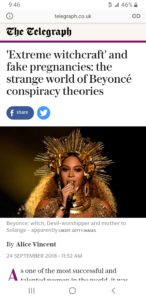 – As an aside I think Beyonce married Jay Z in an arranged wedding. I think the illuminati, in order to control folks more, set folks up with certain folks in a prearranged cult-ritual marriage to keep them in the fold, under control. Now that I think about it a youtuber named The Black Child – who, like me, has had his youtube channel taken down NUMEROUS times, actually mentioned it, how sellebs weren't allowed to date anyone like a regular person outside the illuminati social club circle due to the secrets they keep, etc.
I brought her up to make the correlation of the beehive herdmind of the folks in Malibu and how she has a "beyhive" that follows her.
There are greater implications behind her beyhive than what meets the eye. I talk about it here:
https://toplessinla.org/2018/02/19/the-spiritual-reasons-behind-why-sellebrities-like-beyonce-and-rhianna-have-so-many-followers-who-worship-them/
I think her and Jay Z are heavy into child blood letting rituak sacrifice, hence why they got so high up in the illuminati hierarchy (but really mid tier) since you ain't really heard shit from Justin Beiber ever since this happened: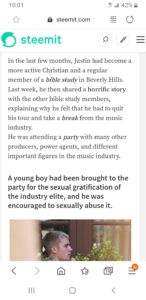 https://steemit.com/news/@sirwinchester/music-industry-the-gate-to-hell-justin-bieber-speaks-out-about-pedophilia-and-abuse-in-hollywood
Google trying to cover the shit up!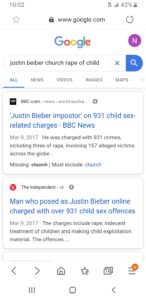 Imma say something about Jay Z of an astral vision or was it astral projection I used to experience involving him going back to the early 90's (we're talking '91) before he blew up in '97:
I was with a group of kids – I guess starseeds – backstage at a show being held by Jay Z, a concert. I had the feeling we were there to be raped by him and his crew! And we were like 8, 4 years old. We ain't talking teens or even pre teens!
Imma say something else as well about Malibu: Malibu has a strong undercurrent of satanic energy. When I first got here, even before when I would come out, it is a satanic energy of selfishness, take take take! Even the homeless weren't neighborly to each other. It was Mad Max shit energy wise. I'll never forget a whyte bytch driving a raggedy ass black suv being the ONLY person to offer me a jump wanted $20 in exchange.
Now I and others freely help each other – like neighbors – and others too and I feel my energy brought that – and others like me – out here hence why things are more peacefull and less chaotic. I don't even see the evil dark hooded beings being posted up at the beaches anymore like I used to see. That's why these dark satanic mofos out here don't like me.
Speaking of which, a lady who is really native to here and in the know once told me of a wealthy billionaire around here who be raping kids and sacrificing them which reminds me alot of Mitrice Richardson here since her body was found on an old white bitch's porn ranch:
https://toplessinla.org/2014/08/28/what-happened-to-mitrice-richardson/
https://toplessinla.org/2017/11/17/lost-hills-malibu-sheriffs-tried-to-set-up-itinerant-homeless-man-for-mitrice-richardsons-murder/
I bet that whyte bytch who was telling me to "leave" yesterday was involved in that shit with her satanic energy having ass…. ??
That's why low key they want illegal immigrants around as a surplus supply for = human sacrifices (since they ain't documented lol):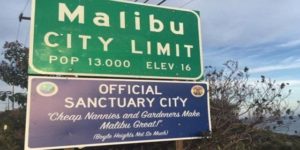 Think about it ??
Speaking of which, getting back to the main point of this article – I think Mexicans, Central/South Americans are connected to some reptilian hivemind that allows them to act as either perfect organic hosts for entities or have their energy concsciousness controlled in such a way that they do shit or say shit meant to get under the skin or indicate knowledge of what is going thru the target's mind – otherwise known as gangstalking!
PERFECT CASE IN POINT!
One day when I was working thru the mental, psychological chords that still got me caught up – and thus affected – by a chemistry teacher in high school named Ms. Preston telling me to "drop the English accent", late at night I heard a hispanic dude mocking me, making fun, talking in a mocking British accent and throwing ancedotes in referencing me and as usual I waltzed over and ran they wetbuck asses up the s(kr)eet!
Here I am running em up the s(kr)eet:
[purchase_link id="34889″ text="Download" style="button" color="blue"]
Now, the significance of it is is that I didn't post anything on social media about this. Nothing! It's like they knew what the fuck I was thinking and echoed my thoughts!
No other group has done that – no whites, no blacks, esp. Asians, just THEM!
David Icke and plenty of others have spoken about this phenomenon with reptilian controlled people!
Reptilians are some dark, soulless mofos! They are what are called the archons of the bible!
https://ascensionglossary.com/index.php/Negative_Aliens#Reptilian_Hierarchy
They are big on misogyny, violence, destruction and mayhem, total suppression of the Divine Feminine element – and what cult-ure you see this echo'ed in other than Mexican-South-Central American matrix cult-ure: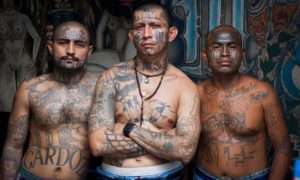 – Looking strait like their animalistic ass ancestors depicted in Apocalypto!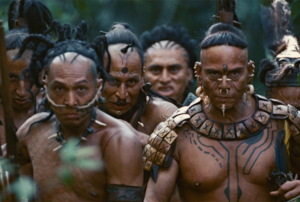 I mean, the machismo, femicide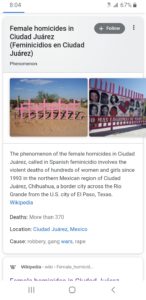 Killing kids as per cartel violence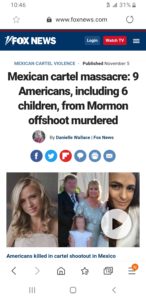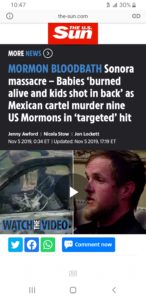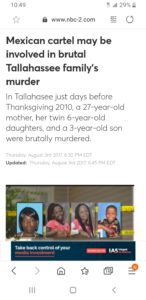 – Seeee, they fawking with black folks!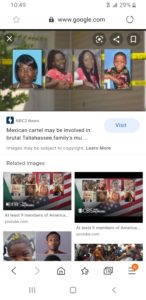 – But it's a big deal when whyte folks get fawked with!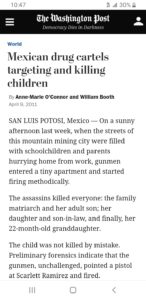 – TF
Stitching folks' heads on soccer balls….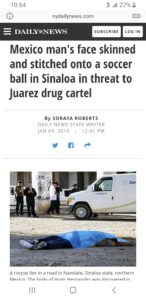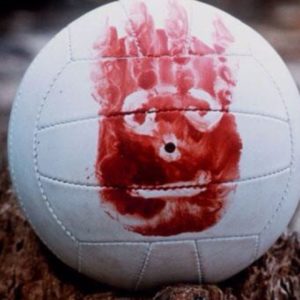 LOL!
– Just now I heard some talking about, "We gotta get rid of her." I didn't know who they were referring to so I didn't tape – wish I would have but I wasn't sure (thought it coulda been about an enemy so that's why I didn't tape cause I didn't want to disturb it) – but as one passed he didn't look at me which I take to be a bad sign cause whatever they were discussing was serious.
Like I care.
Anyways (if that ish WAS about me and I think I heard one of em say, "She always say 'wetback'" ?? lol) – they were all driving nice new shiny cars they stole from a whyte person (now that I think about it they were very young and doubt they got that shit with zaddy's/ or mommy's [to be equal] money so they might be cartel – like I care???) – fuck em ??
That said, we didn't do this ish in ancient Khemet aka Egypt.
We drunk mead aka beer, did debaucherous things but none of the inhumane shit them wetbucks do! We were egalitarian, treated both sexes equally, fun loving like during Mardi Gras:
Looka what pops up when I type "ancient Egyptian Debauchery":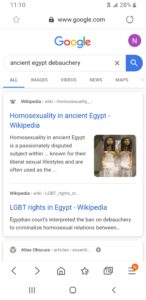 Why they do homosexuals like that ✊?✊??️‍?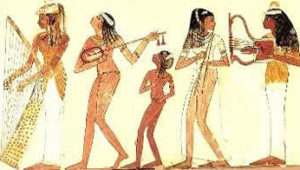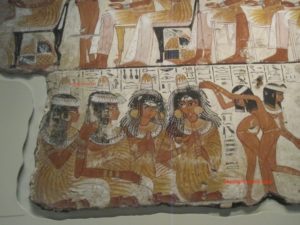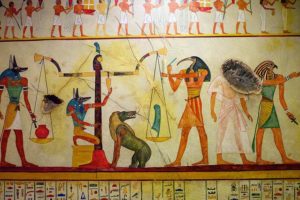 We didn't do all this shit: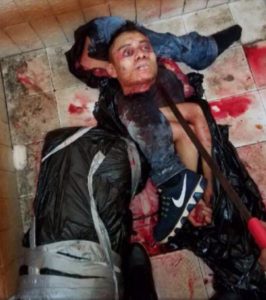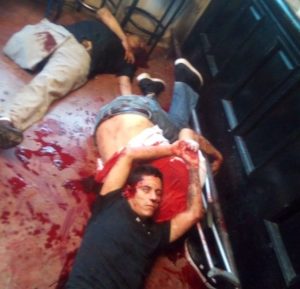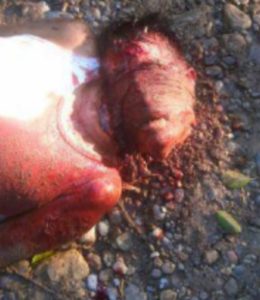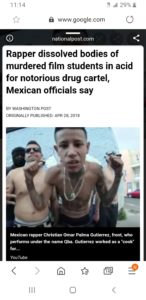 – Lol looka his face! Is he even human?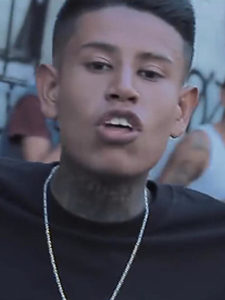 Nah, there can never be any black and brown unity. We ain't nothing like those animals!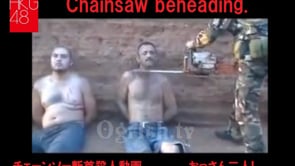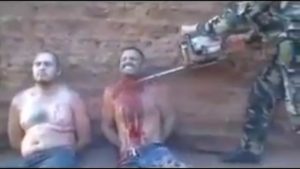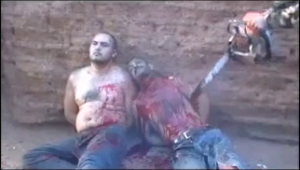 Lordt, no! We aren't anything like em. Nothing. NO HUMAN on this planet operate like them. I don't wanna hear it.
I will say this – drawing on the moor/arab connection – remember the Nick Berg beheading by the CIA sponsored Al Qeada (boy I feel so old cause that shit happened back in 2001 when I was 18 and had first started college – I remember my mom, brother and me gathered around our AOL connected internet to watch the beheading, memories ?):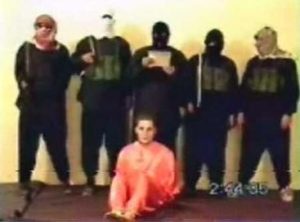 This is GENETICALLY where the modern wetbucks and spic and cspans get their propensity for E-VILE violence from, but even the Al Qaeda boys aren't as brutal as them.
Also the ancestors of the conqustadoras, you have to remember, hail from a part of the world where, before Allah came about, all they had was demonic gods and goddesses, tracing back to ancient Sumer (Sumeria):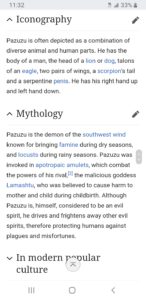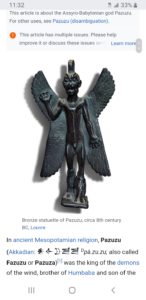 The shit is just in their bloodline, in their dna!
I have no illusions about those mofos. That's why I hate them! I never really hated a group; just dislike em but spic and cspans – there is something VERY demonic, dark and reptilian about them.
They got a cult-ure of death: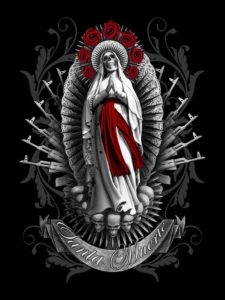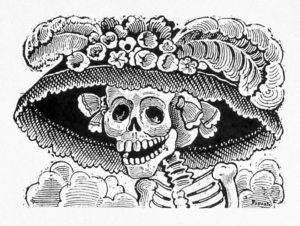 I come from New Orleans witch ??‍♀️ has a tradition of voodoo and we are nowhere near as dark and as demonic as the cult-ure of wetbucks and spic and cspans are: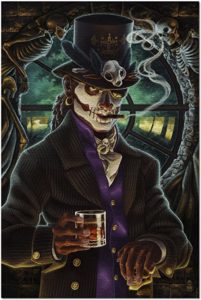 – Santa Muerte's pitifull MADE UP GENERIC LOOKING ASS AIN'T SHIT compared to The Baron! Boy got whiskey in his hand, reminds me of me (no ice) ??!
That's why we blacks, as siSt⭐r Blake Sosa aka Wayward Renegade Witches said, we gotta start reclaiming Our Selves, our culture, our spirituality:
I may be materially "poor", but I'm feared where I'm at cause I am in touch with my spirituality! People know that the shit I put on em is EXTREMELY effective and will send they asses straight to hell and I don't have a problem handing out dem 'woke tickets.
My energy alone runs the area as I have been told, and sensed – cause it's that powerfull. Take for instance here:
[purchase_link id="34892″ text="Download" style="button" color="blue"]
As I said yesterday in another blog post, peepole foolishly want money to get respect but respect doesn't give you money; the ability to command respect does!
The example of the pimp and the hoe dynamic I illustrated yesterday shows this!
Imma tell ya something rite naw! Imma give away the secrets to how I retain my power ??
I don't give a fuck about what people say, but I will straighten a mofo in a quick NY sec. cause you give a mofo an inch, they take a road ?
I don't let people get near me, get close, get on some friendly shit! I keep most mugs at a distance. I don't give em no energy! I don't be on this needy codependent shit; I hate most people! I'm anti social. That's where my power lies!
Plus my energy is strong!
We as blacks could use the collective power of our ancestors to dominate this world just as the Haitians used Voodoo to win the Haitian Revolution: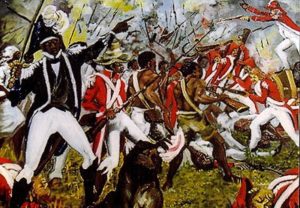 Just like with I, mofos ALWAYS gotta be up in our shit to steal our shit, taking hip hop from us while hating us like these wetbacks here who blare OUR music but won't let us in they club:
Here is the mofo's ig:
https://instagram.com/armando_presents?igshid=1gbo890tughbf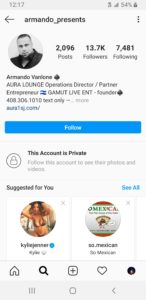 Note the spiritual shit going on with him calling it "aura" – bitch gonna see a red aura once I'm done ?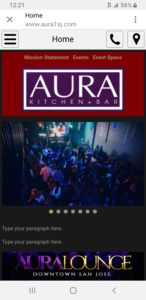 – And peep he El Salvadorian. THEY ARE FUCKING DEMONS! People talk about messycanTs but these mugs need to be sprayed and neutered ?
I hate them!
That's why I am happy Trump is doing something. Those mofos got a penchant for DEMONIC, DEATH CULT-URED VIOLENCE unseen in other groups.
I recall some saying they like my energy while doing lil passive aggressive things to poke at it!
We gotta be selfish with our energy!
Like with me, be like me – be selfish with your shit, your space, your energy!
I've sometimes wondered if our people are under a curse – like me!
I recall having visions where I saw ancestors giving MY blessings away and promising for the new year back in 2018 that my energy would be used to enrich others – but not I!
I recall when a homeless white mofo low key dissed me after I offered to help him get a CDL license (he needed proof of address since he was homeless at the time), I refused! Next thing ya know he made it and I'm stuck. Me and my friend both saw an entity that was around me, so called ancestor – Nefertiti – do this!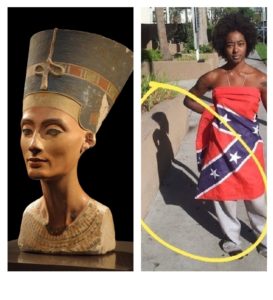 That's why I can't fully be on some caping for the ancestors shit cause I've longed sensed – and it got confirmed – that they been fucking with me!
Maybe we need to break the shackles of our ancestors cause they are causing this shit!
We were once the Gods and they had to bow down to us and now shit is topsy turvey as they break down here:
Maybe we need to use our third eyes to throw they asses to the underworld as I do with mine! They mean no good and they hurt us because, maybe with us being the original TRUE humans (it's reported everyone else got neanderthal aka reptilian dna), they know we got the DNA = genetic memory to turn shit around!
https://toplessinla.org/2018/02/12/danny-vendraminis-new-doc-reveals-neanderthals-were-reptilian-superpredators/
I think the solution is to just come into our Source energy and send to the underworld any and all ancestors not helping!
It's sucks and makes one depressed to have this knowledge.
I'll leave you all with these videos breaking down the shit about wetbucks and spic and cspans.
Again, I have no illusions about them!
[purchase_link id="34896″ text="Download" style="button" color="blue"]