The shit goes deep…
It goes DEEPER than mere anti-women slogans, rape culture which us constantly promulgated as "acceptable" and one women should NOT fight such as how years ago when I was seen as generally perceived attractive I WAS TOLD by cops, people, that I SHOULD SUBJECT MYSELF TO THE WHIMS OF OTHERS, OF MEN – AND THAT IS HOW THEY ARE AND I SHOULD ACCEPT IT BUT I SHOULD CHANGE THE WAY I LOOK TO AVOID THAT TREATMENT! HOW FUCKED UP!!! I remember at the end the bakd headed light skinned cop said to me, "So the world would be better if women gave into men."
Man, I remember the time when LAPD circled me with two officers pulling guns all because some piece of shit jewish mofo (I'm thinking that's what he was) CHASED ME DOWN THE FUCKING STREET, CHASING ME WHILE WE WERE IN OUR FUCKING CARS in an effort to get my attention because he used my fucking weave and blue contacts as an excuse to treat me like a piece of meat to TRACK AND CHASE DOWN!
Man, it's nice to get this shit out! I remember always thinking – even as a child – how fucked up this world is towards women, UNJUSTIFIABLY!
THAT'S WHY I AM SO HAPPY IN THE AGE OF AQUARIUS WHICH IS THE AGE OF THE WOMBAN THAT I HAVE THE ABILITY TO PRACTICE BLACK MAGICK AND CONDEMN MOFOS TO A HORRIBLE AFTERLIFE LIKE CHRISTOPHER CASE (who didn't deserve it)…
Here's the article – and note who wrote it – SO YOU CAN SEE THE STORY IS CREDIBLE:
http://community.seattletimes.nwsource.com/archive/?date=19910504&slug=1281135
But it can happen and I CAN MAKE IT HAPPEN CAUSE OF MY INNATE DIVINE FEMININE POWERS!
I REMEMBER THE TIME my gorgeous mother was accosted by this black ass NIGGER who used her beauty AS AN EXCUSE TO DEMAND THAT SHE HUMBLES HERSELF AND THANK HIM FOR A SUPERFICIAL, SHALLOW ASS "COMPLIMENT" DESIGNED TO REALLY – ON A SPIRITUAL LEVEL – TRAIN WOMEN TO SEE OURSELVES AS OBJECTS AND NOTHING FUCKING MORE! THAT SHE SHOULD STAND AT FUCKING ATTENTION – LIKE A DOG (WHICH IS WHY POS "MEN" CATCALL AT US BECAUSE BASICALLY THEY ARE SEEING US AS DOGS) – AND RESPOND – NOT IN THE WAY SHE SEES FIT AS AN AUTONOMOUS HUMAN BEING – BUT IN A MANNER THAT IS BEFITTING TO HIS FUCKING EGO AS IF ALL THAT MATTERS IS WHAT HE THINKS and she is just a slave, a pretty slave, in HIS WORLD WHOSE WHOLE EXISTENCE IS TO CATER TO HIS MALE EGO – AND OTHERS – UNWITTINGLY – as if his mom (mofos NEVER THINK about their moms being singular females outside of being their moms which is another form of objectification) was never a "single" woman, subject to such treatment. And to think she used to tell me "You got to stroke a man's ego!" I HATE and have no respect for women who perpetuate that shit though I love her and kinda understand (cause she came from a different era with that fervent indoctrination and rampant abuse of women which can be seen when a Hell's Angel BOASTED of beating on a woman who Hunter S. Thompson – he was kinda handsome – was trying to save):
I am SO happy I have the ability of taking souls and influencing shit on a spiritual level, no matter how humble my abilities maybe BECAUSE OF MY CONTACT WITH MY DIVINE INNER FEMININE!
Again, this world MAKES ME SICK! Makes me want to be the Antichrist as I have been so heavily – spiritually – recruited for (just search on my site – I HAVE BEEN APPROACHED NUMEROUS TIMES, SPIRITUALLY, FOR THIS): https://toplessinla.org/2017/11/16/the-illuminati-still-trying-to-recruit-me-for-their-perverted-agenda/ But, seeing spiritually, I KNOW WHY the world is the way it is and if I didn't no better, I woulda went in that direction but I wanna stop that and save you fucking idiots FROM YOURSELVES and from that fate…
THAT SAID, I'm gonna tell you why the Salem Witch Trials happened, the Grand Inquisition and why as a result of all these things WHITE SOCIETY was given favour by the reptilian gods to overrule us after all it was WHITE SOCIETY that were used as instruments by the reptilians to bring the SICKNESS of perverting the divine feminine, flipping it over (the divine feminine should be IN CHARGE) into perversion (subjecting women and relegating us to mere roles as sexual objects, men's eye candy) hence why breasts which are innately not sexual but SACRED THINGS WHICH – as far as other aspects of women's purpose goes – are designed to give LIFE by feeding children since after all, like the Divine Femininie, WOMBEN GIVE LIFE, OBJECTIFYING women into roles as mere sexual objects AND NOT RIGHTFULLY THE GIVERS OF LIFE HENCE WHY THE WHITE BOYS – IT AIN'T BLACK MEN OR MEN OF COLOUR ON THIS SHIT – WANNA CONTROL WOMEN, NAMELY THEIR OWN, WITH REGARDS TO HAVING BABIES WITH THAT FAUX "PRO LIFE" SHIT! THAT'S WHY I ENJOY HAVING POWER OVER LIFE AND DEATH, BEING ABLE TO GIVE BIRTH… AND TAKE IT AWAY from some of these male misogynist PUNKS who treat women the way they do BY USING MY DIVINE FEMININE POWER – WHICH THE CATHOLIC CHURCH DON'T WANT YOU TO USE SUCH AS BEING ABLE TO SEE INTO THE FUTURE AKA WITCHCRAFT POWERS – TO "SEE" WHAT TYPE OF MALE HE WILL BE AND IF HE IS A MISOGYNIST FUCK, HE WILL GET ABORTED! HE WILL NOT COME FROM MY FUCKING WOMB – going thru 9 months of hell – WITH THAT ATTITUDE! HE BETTER COME THRU A MAN'S DICK! Also, that makeup shit where you can't tell women apart from – fuck trannies – FROM FUCKING MANNEQUINS (THAT'S WHY I WARN YOU WOMEN ABOUT THE OVERUSE OF MAKEUP) is apart of that "objectification" agenda, too, by making you all look LIFELESS – LIKE SOULLESS, SPIRIT-LESS DOLLS WHO CAN'T SPEAK!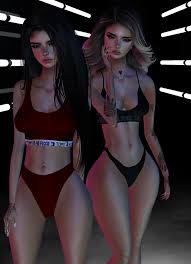 – Might as well use them as a "stand in" for the instagram models.
All that sick WOMAN HATING SHIT was brought onto us people of colour BY THEM – with their reptilian controlled "morals and values" DESIGNED TO REMOVE THE DIVINE FEMININE, ESP. FROM PEOPLE OF COLOR LANDS WHERE THE DIVINE FEMININE STILL REIGNS (That's why whites are being wiped out cause as organic robotoids for the reptilians they "aren't doing their jobs" IE CAN'T KILL US: https://toplessinla.org/2017/10/29/white-people-are-organic-robotoids-created-by-reptilians-and-designed-to-shut-down-the-power-of-black-people/)
That said, Imma tell you why WOMEN ARE SO HATED, MISTREATED, DISTRUSTED (which goes back to ancient Rome where women were OVERTLY OPPRESSED) such as this statement, here: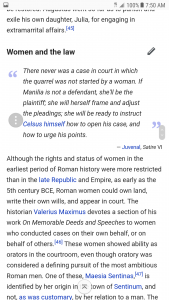 – Read thd part about "women starting quarrels."
…AND BEING TOLD THAT FREEDOM LIES IN GOING IN THE DIRECTION OF BEING PSEUDO STEREOTYPICAL "MANLY" like when women are told you gotta do what a man can do so you can be worthy – BITCH, I GOT WITCHCRAFT ABILITIES! I CAN CONDEMN YOU TO HELL WITHOUT LAYING A SINGLE FUCKING FINGER:
This part here reminds me of how an entity…
Said "Siyaaa" to me – THE SAME SHIT the witch woman said in the vid above, LETTING YOU KNOW what Hollyweird shows about the occult IS REAL which you can see here (she followed me after my first full fleged astral projection):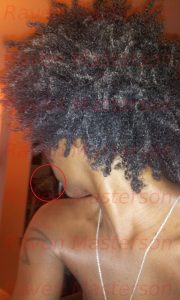 – I said this in a MGTOW chat while posting a link to the Christopher Case story here: None of them responded!
Imma tell you what's going on…
Reptilians run us! I believe I'm a hybrid! Here my eyes here: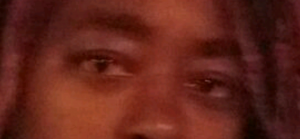 You can read more on that here
https://toplessinla.org/2017/07/23/look-at-my-reptilian-demon-eyes/
here: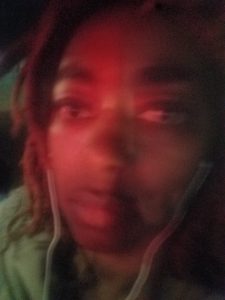 and here show it…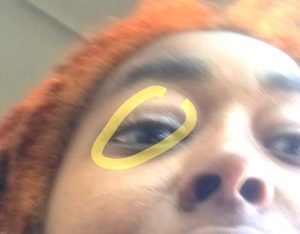 You can read more on that, here:
https://toplessinla.org/2017/11/14/how-to-tell-shapeshifter-eyes-without-the-slits/
– What that is is called "witches eyes" with that light ring around it indicating high level spirituality!
That said, you know I ain't on no bull!
That said, REPTILIANS ARE EXTREMELY MISOGYNISTIC! They represent – literally – the dark side of what happens when you give up the Divine Feminine which leads to the loss of The Light (which now that I think about it the Lucifer Light may represent).
The 1985 film, "Legend" explains it. Note how a WOMAN is portraying LIGHT while the MALE FIGURE WITH REPTILIAN SLITS represents "Darkness":
See, we just left the Era of the Man, the Era of Logic, Order, Hierarchies… like how reptilian societies are ordered aka The Age of Pieces. Now we are in the Age of Aquarius AKA THE AGE OF THE WOMBAN and the reptilians are trying to stop us from spiritually growing…
That said, our Reptilian, alien rulers who preside over us who are known as the Archons aka agents of the Demiurge as talked about in the Gnostic (real bible) texts which I talk about here:
https://toplessinla.org/2017/05/29/god-is-satan-the-demiurge/
and here:
https://toplessinla.org/2018/02/14/god-pazuzu-amun-and-satan-are-all-the-same-god/
THEY DON'T WANT YOU ALL AS A HUMAN SPECIES TO GROW INTO YOUR OWN POWER which lies in the Divine Feminine…
Now, let me tell you what the Divine Feminine is: The Divine Feminine is what created the Demiurge or what (HYPO)christians call "God", Yaldoboath. SHE IS A DIVINE GODDESS ENERGY residing in another realm, outside of ours! That said, the DEMIURGE is an evil energy vampire/ harvester who represent duality (The Baphomet) in that it has the body of a snake (a reptilian) and the head of a lion (the lyrans who I will explain in a few):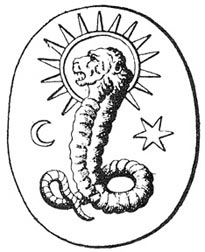 That said, the reptilians were begot by the Carians, one of the first forerunner spirit races to SETTLE OUR UNIVERSE who chose to incarnate in bipedal bird bodies (hence the term "Carians" = "bird people") while the Lyrans, a lion, cat people, begot aka created us HUMANS (Now that I think about it – the Demiurge maybe a symbolic representation of that, of the unity of those spirit forerunner settlers of our universe or maybe even just a mere duality meant to represent them and, thus, our universal origin!).
You can read more about the Lyrans and the Carians here:
https://nibiruancouncil.com/the-carians-the-bird-people/
This is where duality comes from, hence why the Baphomet has breasts like a woman (Men have them, too) and the body of a man!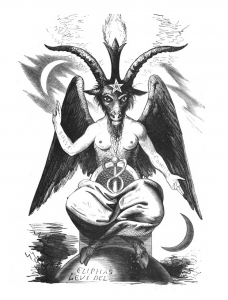 WE LIVE IN A UNIVERSE OR YONIVERSE OF IMPERFECTION! Duality…
That said, the Divine Feminine, THE TRUE GOD whom Jesus Christ said "lives in all of us" which is what Jesus said was/is "the Kingdom of God" – ourselves, IS THE TRUE CREATOR OF OUR YONIVERSE and women, in our physical vessels, are Her Divine Representative Agents, hence why we can Create AND DESTROY like Goddess Kali, the Destroyer…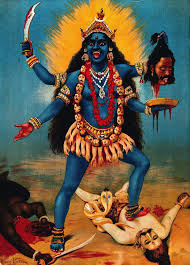 That said – and as Jesus Christ taught – the Divine Feminine LIVES WITHIN ALL OF US: WOMBAN, MAN AND CHILD…
"1333" just showed up in word count btw after writing that: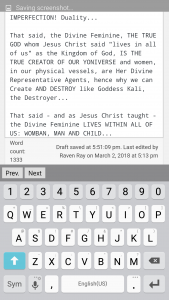 WE ALL GOT THE DIVINE FEMININE WITHIN ALL OF US! SHE can be opened via OUR CHAKRAS! Our Chakra System is the KEY AKA PORTAL TO TAPPING INTO THE POWERS SHE GAVE US!
That said, the Archons don't want us tapping into our Power. They want us to remain weak, dependent upon religion which is INHERENTLY misogynist = Anti Divine Feminine = AKA ANTI US, ANTI-HUMAN! Religion is a mind control device used BY the demiurge to keep us in a state of fear, ignorance (not being awakened to our innate Divine Feminine connection and thus powers and hence WHY mass mind control programmed religious people are told that anything dealing with coming into your own powers – opening up your chakras – IS A SIN!) and thus dependency on the Demiurge aka PAZUZU (Who has misogynistically come to me in the astral which I discuss here: https://toplessinla.org/2018/02/06/reptilian-pazuzu-fucking-with-me-because-my-topless-rights-runs-afoul-of-the-evil-agenda-the-illuminati-wants-to-use-me-for/) for protection! Note you have to worship (aka WAR-SHIP as in spaceship, ufo, like the archon reptilians, aliens) aka give ALL YOUR ENERGY AND THUS POWER TO "God" aka the Demiurge in order to receive "protection" from THE VERY THINGS WORKING FOR HIM like the archons – reptilians, etc. THAT HE SENDS TO ATTACK US IN ORDER TO BE PROTECTED FROM THEM which is a form of extortion. Same thing with "Allah" whom I was told by a Seer who – like the "christian" "god" – is a demanding and overbearing, evil, CONTROLLING mofo – hence why both islamic and so called "christian" adherents act CRAZY! It's due to giving up ALL their energy and thus opening up their auras to being infiltrated by these demonic so called "god" entities who, like the voodoo lwas and santeria orishas who require sacrifice – require energy as well TO SUSTAIN THEMSELVES! That's why "god" required the blood of "sacrifices" as can be read in the Old Testament and the TRUE MARTYR – Jesus Christ who, like Buddha, taught us to get up from out under the Demiurge's control by awakening THE DIVINE FEMININE WITHIN US – hence why he was MURDERED BY THE DEMIURGE AND IT'S DEMONICALLY POSSESSED INFLUENCED AGENTS such as the Roman Emperor and the guards who murdered him (as they are trying to do to me like here: https://toplessinla.org/2018/02/06/i-was-attacked-lastnight/). The Pope of Rome who CELEBRATES AND WORSHIPS THE DEMIURGE "celebrates" Jesus being silenced as a sacrifice which is exposed here by him wearing red which symbolizes "the blood of martyrs WHO WENT AGAINST HIS BELOVED DEMIURGE AKA GOD: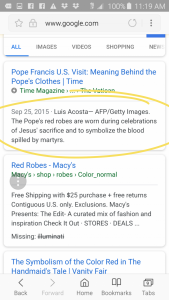 – I just saw 1666 as the word count which QUICKLY changed fore I could screenshot it!
That said, here's why the Demiurge attacks women via the very same people we gave birth too: Men, which is a HUGE SLAP IN THE FACE when you think about it (We go through 9 months of labour just to BARE SOMEONE WHO HATES YOU – which is a VERY reptilian attitude AFTER USING YOUR BODY AS A VESSEL TO GET HERE). Let me explain why: As I explained before, the Demiurge was created by the Divine Feminine who in turn LOCKED HIM INTO THIS IMPERFECT UNIVERSE AFTER REJECTING HIM CAUSE HE IS UGLY!!! He in turn internalized that rejection HENCE WHY HE HATES WOMEN! HE SEES US AS A NECESSARY EVIL TO CREATE THE BODIES HE NEEDS FOR ENERGY NOURISHMENT (much like what you saw in the Matrix with the babies attached to the machine = Demiurge):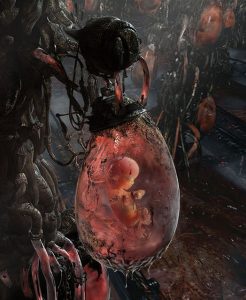 …however, he still hates us which is why – via archonic influence – HE INFLUENCES THROUGH WHITE WESTERN "CULTURE" – WHICH THE ARCHONS, MADE THE PREDOMINANT CULTURE – TO HATE FEMALES while using the white male archon influenced energy TO DESTROY AND RAPE THE EARTH, DENYING US PEACE, AND THIS CREATING THE NEGATIVE ENERGY KNOWN AS "LOOSH" WHICH ARCHONS FEED ON (You don't hear about blacks destroying WHOLE FUCKING CONTINENTS, SPECIES AND BRINGING THE WORLD TO THE BRINK OF DESTRUCTION AKA WWI, WWII, Vietnam AKA WHITE PEOPLE CRIMES)!
White people are the destructive extension of the reptilians: their armed forces! As a matter of fact, a man by the name of Danny Vendramini showed himself THAT WHITES ARE OF THE REPTILIAN BLOODLINE:
I talk about it here (Posting this in case they take that vid down):
https://toplessinla.org/2018/02/12/danny-vendraminis-new-doc-reveals-neanderthals-were-reptilian-superpredators/
Though he says "neanderthal" – LOOK AT THE APPEARANCE OF THAT "NEANDERTHAL", the eyes, LIKE A REPTILE and the way they are described: "A child can throw a grown HUE-MAN man 70 yards, VERY INTELLIGENT" ARE INDICATIVE OF DESCRIPTIVE CHARACTERISTICS RENDERED TO REPTILIANS:
http://www.dailymail.co.uk/sciencetech/article-2599854/Europeans-closer-Neanderthals-thought-Ancient-DNA-humans-species-interbreeding-outside-Africa.html
WHITE PEOPLE – OF ALL THE WORLD'S PEOPLE – ARE SAID TO HAVE THE MOST "NEANDERTHAL" AKA REPTILIAN DNA!
Now do you get the picture?
That's why they hate their women (Don't feel sorry for them: read about how they treated us like shit, both sexes, EQUALLY VICIOUSLY DURING SLAVERY AND EVEN NOW – hence why I don't trust a white bitch https://en.m.wikipedia.org/wiki/Mandingo_(film)). THAT'S WHY THEY HATE US MELANTED PEOPLE – THE TRUE HUE-MANS – ESP. BLACK FOLKS – CAUSE WE RETAIN THE POWER, THE TRUE CONNECTION TO THE DIVINE FEMININE VIA TRUE RESPECT FOR THE BALANCE BETWEEN MAN AND WOMAN – NOT THAT STEREOTYPICAL "MASCULINE" AND BS "FEMININE" THAT WHITE SOCIETY WOULD HAVE YOU BELIEVE MAKES YOU "MASCULINE" OR "FEMININE" – and thus the Spiritual Gifts derived from the True Divine Feminine, something the archons want to destroy!
That's why white society is fucking perverted and upside down: they got their women thinking that true power lies in being a man, dressing, acting like one or being obsequeious to men (I recall my mom back in the day telling me you gotta "support a man's ego"! TF!!!??? WHAT ABOUT YOUR OWN? Shit!). They got the breasts sexualized: MAMMARY GLANDS ARE SACRED AND ARE MEANT TO FEED CHILDREN! The mere fact that they are sexually fetishizing something MEANT TO FEED KIDS AND GIVE LIFE SHOWS 1) No respect for Creation or for Mothers and 2) An incestuous, pedophiliac tendency towards their mothers, the oedipus complex if you will! That programming STARTED with reptilians and was meant to be an attack on giving life and mothers and the womban's wombs!
If you ever read the book called, "History of Dirt" it states European Monarchs WENT FOR YEARS WITHOUT TAKING BATHS!!! THAT'S HOW CORRUPT their view towards THEIR OWN HUMAN BODIES ARE as influenced by reptilian hatred directed towards them! THEY HATE THEIR OWN FUCKING BODIES AS A RESULT! Think about it, in the Buy Bull itself (the Council of Nicea version and NOT THE REAL BIBLE – HENCE why I call it "Buy BULL" – which you can read about it's creation here: https://www.bibliotecapleyades.net/biblianazar/esp_biblianazar_40.htm) IT WAS THE "SNAKE" AKA REPRESENTATION OF THE BODY ASPECT OF THE DEMIURGE WHO MADE EVE ESP. AND ADAM ASHAMED OF THEIR BODIES AFTER EATING IT'S "KNOWLEDGE" AKA PERCEPTION ENCASED IN FRUIT: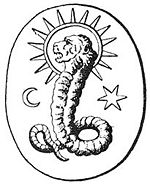 …So you SEE how deep this reptilian manipulation goes.
The patriarchal aspect comes from worship (WAR-SHIP) of the Demiurge, a male figure, and an attempt to suppress the Divine Feminine by associating creation with coming from a male figure – the Demiurge – tho. a female aka the Divine Feminine created us as well as ascribing other attributes of the womban such as the Eucharist (which really correlates to a womban's period which the blood – as blood does – give life) to male deities in an attempt to obscure and debase the Divine Feminine element and put us ALL – MALE AND FEMALE – under the control of a male patriarchal figure designed to keep us from controlling our destinies (hence the pro life bs) ESP. as a human species and thus not coming into our own power by recognizing our True Divinity via the Divine Feminine Spark that lives within all of us – something the Demiurge AND archons are missing and lives off of us to get, hence why he, they don't want us coming into the true knowledge of our true selves! As a matter of fact, that's WHY breasts and vaginas are depicted as "dirty"; CAUSE THEY ARE EVIDENCE THAT WOMEN GIVE LIFE, something our patriarchal, reptilian society WISHES TO DENY!
That said, women in general have INSTANT ACCESS TO THE DIVINE FEMININE! Intuition is KNOWN to be the Realm of the WOMBan. HIGHLY MELENATED PEOPLE TEND TO, ESP., TOO WHICH IS WHY OUR OWN SOCIETOES ARE INNATELY MATRIARCHAL or AT LEAST egalitarian (like ancient Egypt which had both male and female pharoahs as opposed to woman hatimg Greece and Rome). Magickal abilities are ASSOCIATED WITH FEMALES – hence why many FEMALES SUFFERED MORE SO DURING THE SALEM WITCH TRIALS! Women can CREATE; WE ALSO CAN KILL THEREFORE WHY WE REPRESENT THE JUDGEMENT CARD IN THE TAROT DECK: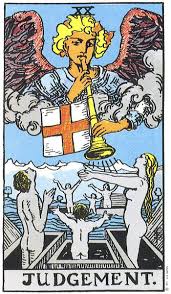 Also, smell the Sea. Notice it smells like a woman's vagina. The Sea Gives Life, like the WOMBan. That is why the Sea is represented by Yemaya, A MELANATED WOMBAN: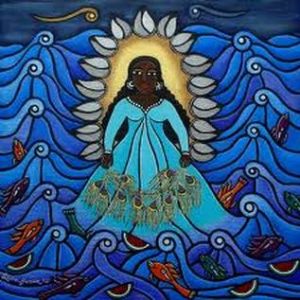 I have said before to have successful witch craft powers, you must use and invoke the energy of the Womban, esp. the melanated WOMBan or melenated people in general (hence why they use many of our babies in blood sacrifice rites like right here like in pizzgate: https://www.sott.net/article/334039-Revealed-Clintons-Link-To-Convicted-Child-Stealer-Laura-Silsby-And-Sex-Trafficker-Jorge-Puello-Torres) What I mean by energy is that FROM MY EXPERIENCE, YOUR EMOTIONS MUST BE VOLATILE – LIKE WHEN A WOMAN IS ON HER PERIOD, WHICH LEADS TO "BIPOLAR DISORDER" = DUALITY between happiness and saddness which in many ways is almost indicative and shadows the dualistic nature of the Demiurge and the Baphomet. After all, manic depressive aka bipolar-ism – which, interestingly, many black womban are said to have – is said to lead to "schizophrenia" aka "Seeing things" aka Being A Seer. A psychic = PSYCH(o) aka "psychotic."
In Chinese Feng Shui, the spirit energy is known as the "Yang" energy aka FEMALE ENERGY!
Now do you see how integral women, THE WOMBAN IS TO THE SPIRIT WORLD!
DO YOU SEE!
That said, the Archons wish to keep us ALL – WHITE, BLACK – FROM EVOLVING INTO OUR TRUE POWERS WHICH WILL ALLOW US TO GET OUT FROM UP UNDER THEM!
Let me explain further the "whites being organic robotoids" thing: See, the Nation of Islam got it right! THEY WERE CREATED IN A LAB BY EVIL, BLACK (I SAW IT IN THE SPIRIT REALM) ALIENS and reptilians, influencing the others to make them for the archon's, Demiurge's disposal! That said, they were created to infiltrate and cause harm to Mother Earth and wipe out the original melanated races with connections to the Divine Feminine. That is why on the timeline of humanity, they "magically appeared" some 2,000 years ago!
http://www.dailymail.co.uk/sciencetech/article-3028813/Europeans-dark-skinned-8-000-years-ago-Pale-complexions-brought-Europe-Near-East-study-claims.html
The title SAYS IT ALL: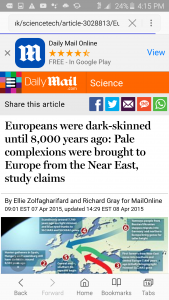 That said, THAT'S WHY THEY ARE NOT SPIRITUALLY EVOLVED and the few who were – like the Druids, Vikings and Celts with Divine direct ET blood (I am sensing from the alien Nordic races – the same ones – well I sense they were the reptilian nordics who came down and advised Adolf Hitler to create the Nazis and, of course, destroy the world) – were wiped out, HENCE WHY THE IRISH (I MEAN REAL IRISH LIKE BORN IN IRELAND) GOT IT BAAAD! Also, like blacks, they're tough cause THE REAL IRISH went through alot and still persevered (look up the potato faminine and how Britian treated them AND DON'T DOWN PLAY AMERICAN BLACK SLAVERY OVER HERE BY SAYING THEM BITCHES WERE SLAVES HERE when nary a pic can be found of em swinging on trees IN ANERICA which can so easily be found of black people then and even in recent years blacks are still getting murdered by white cops – THEY'RE SUFFERING WAS IN IRELAND SO DON'T BRING THAT REVISIONIST SHIT OVER HERE TO ME just like you all do with the HOLOCAUST which means "burnt offering" – another mass occultic ritual which the GENOCIDE of American blacks by the KKK was another which you can read here: https://toplessinla.org/2017/12/24/the-occult-orgins-of-the-kkk-and-burqa-outfits/). The few I've talked to are REAL sincere – and have true Christ Consciousness, VERY TRUE (I MEAN WITH ABILITIES) SPIRITUAL PEOPLE with direct connex to the "little people" – who I've seen around me – and Everything!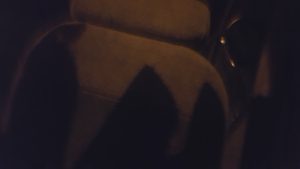 – Those look like little hats. I think those are GNOMES I took pics of.
NOW THAT I THINK ABOUT IT, THE WELSH AND THE SO CALLED BLACK IRISH – I BELIEVE (AND THIS IS A THEORY) HAVE ROOTS TO ANCIENT EGYPT, hence the powers AND features like, look at former footballer Vinnie Jones. Don't he look like an Egyptian?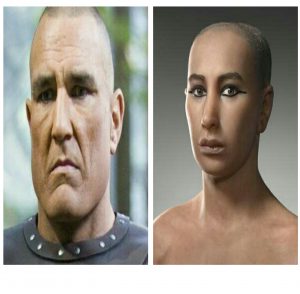 – LOOK AT HOW BLACK, DARK COLORED HIS EYES and in the next pic how FLAT HIS FACE IS and dark toned his skin is…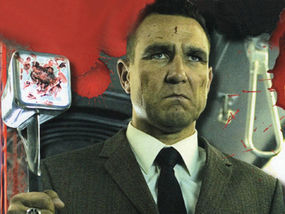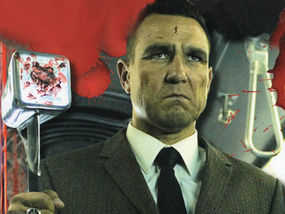 Also, look at how the top of his forehead makes an incline like blacks do instead of going straight up like whites do…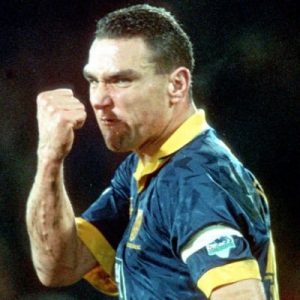 – His features are kinda black-ish
Or Catherine Zeta Jones (I always thought she was beautiful). She look "Spanish" or, really, EGYPTIAN MIXED BREED (BLACK EGYPTIAN AND GREEK) which the Spaniards ain't that far from…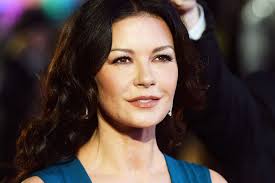 This woman here I note with the witch's eyes, like mine, who was in that 80s band, "The Outfields" vid looks Egyptian: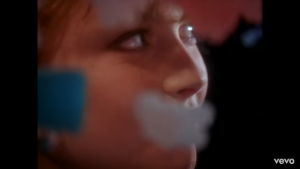 I think I'm on to something… a great theory!
Many of their powerful people – shamans, witches, etc. – GOT WIPED OUT so they could not forsee the deceptive purposes the reptilians would use them for and so thus not hinder their plans for the white race!
That said, white societies are fake and plastic! THEY'RE ENGINEERED THAT WAY to keep TRUTHS FROM COMING OUT which is representative of the Divine Feminine! That is why they live in bubbles (Even Colin Flaherty – A BLACK EGYPTIAN BLOODLINE IRISH DUDE sees and knows this) and in places like FAKE "polite societies" where bad things are considered impolite to talk about, therefore living in DENIAL AKA DE NILE IN A SOCIETY WRAPPED AROUND FAKE ARTIFICIAL BOXES BASED ON OTHER'S SOCIETAL EXPECTATIONS AND VALUES WHICH NOT EVERYBODY IS DESIGNED TO FIT INTO, NOT EVEN OTHER WHITES (another manifestation of the reptilian hivemind which oppresses the individual and thus keeps you from spiritual growth) and never letting the TRUTH ABOUT THINGS RISE TO THE SURFACE until it's too late and shit bubbles uncontrollably by denying TRUE GOODNESS (doing the right thing) and instead being "nice" aka Denial of Self to get along! When you LIVE IN DENIAL OR "POLITE" society with politeness or "niceness" meaning that you go with the status quo, "along with the flow" to get along IE BE A DOOR MAT AND NOT BE TRUE TO YOURSELF – IT CREATES an artificial setup wherein people create a "disconnect" to self since you must know yourself to get to the Truth of Yourself TO LIVE YOUR TRUTHS, kinda like a lollipop when you think about it: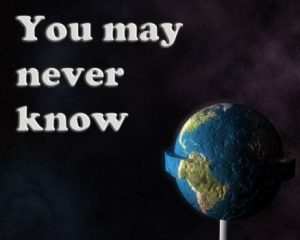 – Which will in turn have the effect of making others look within themselves and becoming more open with themselves and others, too, thus creating for a more emotionally and mentally healthy society!
That's why their food is known to be bland and is not known as "soul food" meaning no SOUL and why they are so uniform in terms of thinking (I SWEAR two whites WHO DID NOT KNOW EACH OTHER said the SAME response to a statement I made: SAME EXACT STATEMENT) and obsessed more about the "outside" looking good rather than HAVING TRUE GOODNESS "within" since they are a soulless, spiritual-less people less concerned about spiritual advancement and more concerned about 3D, concrete, "material realm" "advancement" meaning having nice, modern cars, homes, etc. but no emphasis on REAL SPIRUTUAL DEVELOPMENT outside of "crakkka christ" and MASS RELIGION designed to promote mass mind control and corralling of the masses into an orderly society with no individuality and no soul. That's why in western society Seers are considered schizophrenic and guess which racial population is considered most at risk for "schizophrenia": BLACK PEOPLE! So now you see WHY WE ARE TARGETED FOR EXTINCTION!!!
That said, another thing I noticed – and I mentioned this is in this article here: https://toplessinla.org/2017/09/03/makeup-sexual-harassment-and-the-transgender-transhuman-agenda/
is the pushing of the tranny, homo agenda! Now I did a great breakdown on ancient Rome, here: https://toplessinla.org/2017/08/25/is-the-illuminati-pushing-transgenderism-and-homosexuality-to-bring-back-ancient-roman-practice-of-human-sacrifice/ and how, in ancient, white Rome, they hated the women and pushed transgenderism and homosexuality (they say in the BUY-BULL, the Roman Blueprint, that "the Antichrist will resurrect the ancient Roman Empire")… well, my take on this is that the continuing agenda towards suppression of the Divine Feminine to keep us ALL from awakening by committing mass violence, esp. sexual violence against females is to create lesbians who will eventually reject the Divine Feminine light in them. Now, I am NOT referring to natural lesbians BORN THAT WAY who are some of the, coolest, most comfortable DOWN TO EARTH, REAL WOMEN who tend not to be polluted by the societal expectations imposed on straight women and in many respects – and this is in reference to the natural lesbians – ACTUALLY EMBODY THE TRUE SPIRIT OF THE DIVINE FEMININE AKA INDIVIDUALITY AND TRUE FEMININE SEXUALITY! However, many "lesbians" – again not all – ESP. in the black community where the Divine Feminine spiritual essence percolates most through us tend to adopt the more "masculine" stereotypical features pushed out unfairly on males (in an effort to suppress the Divine Feminine in them) in an effort to regain the "power" they felt was lost as a result of a sexual attack. Many of them feel ASHAMED of being women and so thus violate themselves by denying themselves and their true Divine Identity even further by rejecting their bodies (which can – BUT NOT ALWAYS – lead to female to male transgenderism), wearing "band aids" – as I call them – wraparounds usually used to stop blood gushing wounds to hide their Sacred Breasts, and other things like wearing stereotypical male clothing and taking testosterone shots in an effort to look and thus be manly and deny their Divine Feminine Selves. Steroid shots aka Testosterone shots are also designed to make us more aggressive – just as the reptilians wanted! That said, that is the overall purpose of sexual violence in our society: push a rape culture of unjustified, unprovoked violence against women – blame us for what happened and KEEP US FROM EXPRESSING THE ISSUES SO THE ISSUES NEVER GET ADDRESSED and women go on living in shame, NEVER remedying the issue AND thus providing a never ending supply of "loosh" aka negativity for the reptilians to feed off of which will never stop as long as we never address it! That is why ESP. in Western White culture (well, that's changing) expressing feelings are looked down upon – you can see this manifested in the Black American community tainted by white reptilian western thought – and ESP. in MEN who manifest them or any traits deemed to align with the feminine – hence the REAL HATRED towards gay men – who will then be looked down upon, ostracized, marginalized and even fetishized such as how transgender male to female women get EXCESSIVELY FETISHIZED as if they aren't human. I recall when I was a sex worker another sex worker told me that a transgender woman got chased all throughout a hotel by the supervisor on staff who wanted to RAPE HER (Sick fuck) and when the cops came – THEY ARRESTED THE TRANSGENDER WOMAN!!! I remember the lady who was telling me this was upset AND I'M UPSET RECALLING THIS – just as I got upset recalling the shit happening to me earlier!
That said, alot of these attacks, fucked up ideas on sensitivity – which correlates to the WOMBan and thus Divine Feminine – are being suppressed in our world because the archons FEED off of us as Peggy Kane:
And Alex Collier:
Say there. As Alex Collier said, "We are their whole world! They need us since they are PARASITES!"
That's why they hate and visit so much violence upon and degrade the Divine Feminine. As this man says here 20 something minutes into the video:
If we could open our chakras aka DIVINE FEMININE SPIRIT we will ALL BE ON THE SAME PAGE: NO RAPE, NO WARS CAUSE PEOPLE WILL BE ABLE TO TELEPATHICALLY HEAR YOUR THOUGHTS – THUS EVERYONE WILL HAVE TO BE ON THE SAME PAGE!
This is why, in the Age of Aquarius, they are putting new effigies for you all to worship: christianity is being replaced by satanism, santeria, which are all programmes created by the Demiurge designed to harvest our spirit energy, ALL OF THEM! NO EXCEPTIONS!!!
AS I SAID – WORSHIP YOURSELF! Jesus Christ said it, I'M SAYING IT, BUDDHA SAID IT – SO MANY who have gone before me said it! The illuminati who work hand in hand with our reptilian/alien archon "lords" to get power from them by offering us as sacrifices in so many ways (via mass mind control religion, spiritual systems like santeria, voodoo, actually, REAL sacrifices as stated in pizzagate and "Conspiracy of Silence" – google it – testimony) FEAR US RECOGNIZING OUR INDIVIDUAL AND THUS COLLECTIVE TRUE POWER, hence why they keep us in CONSTANT STATE OF WARS AND CONTRIVE THESE WARS TO KEEP US IN A CONSTANT FEAR STATE as mentioned by "Report from Iron Mountain" which you can read about here:
https://toplessinla.org/2017/05/16/before-pizzagate-the-coverup-of-the-report-from-iron-mountain/
As for white people, you all are being "set for deletion" CAUSE YOU ALL AREN'T DOING WHAT THEY WANT YOU TO DO! You all are starting to, via indigenous spiritual systems, acquire knowledge AND abilities stemming from your ancestors with strong non human bloodlines and thus strong spiritual abilities, AND RELEARN AND THUS REGAIN WHAT YOU ALL LOST DURING THE GRAND INQUISITION, SALEM WITCH TRIALS! Many of you yourselves are getting away from "Crakkka Christ" aka Cesare Borgia: and going on REAL spiritual paths designed to find yourselves and your Creators don't like that shit – NOT ONE BIT, ESP. WITH YOU ALL LEADING THE WAY OF THIS SPIRITUAL REVIVAL WHICH STARTED IN THE 60s (HENCE WHY THEY KILLED THE SPIRIT OF THE 60's: https://prepareforchange.net/2017/02/20/how-the-cia-used-charles-manson-to-debunk-entire-60s-hippie-movement/)
Due to the internet, WE ARE ALL WAKING UP AND THE DIVINE FEMININE SPIRIT WILL RISE AND THE ARCHON, DRACONIAN, MALE-MISOGYNIST (CAUSE IT AIN'T TRUE MALE) WAY OF BEING IS DYING OUT!
I can't tell you how HAPPY I was when I looked in the comment section of this video game being played through on Youtube. One "male" commentator said, "Oh, (ooga booga) I wanna fuck the fene lead, ooga booga (making fun of "male" REPTILIAN "neanderthalic" thought patterns) AND A MAN STEPPED IN AND SAID, "WHY YOU GOTTA MAKE THIS ABOUT YOUR DICK???" IN RESPONSE!
Attitudes are changing AND I AM SOO HAPPY!
The Age of Aquarius has risen.
The Dick worshipping which defined the reptilian, Draconian era, is dying out. However, certain vestiges of it still desperately cling on! That's why in our society women are ENCOURAGED to devour semen WHICH HAS NO REAL SPIRITUAL OR EVEN HEALTH VALUE OTHER THAN TO PROP UP A MAN'S EGO – meanwhile, drinking period blood WHICH HAS MANY SPIRITUAL AND HEALTH BENEFITS WHICH I TALK ABOUT HERE:
https://toplessinla.org/2017/12/30/how-drinking-period-blood-is-drinking-adrenochrome/
…is looked down upon! Note the correlation between the pushing up of the male over the female!
The old attitude has died out:
These are phallic symbolism representative of the old era: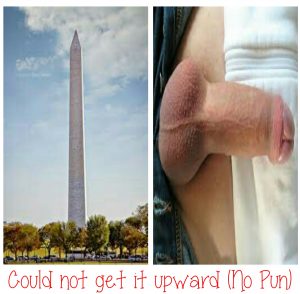 And in it's place the Divine Feminine Energy WILL RISE which will bring TRUE EGALITARIANISM AND PEACE TO HUMANITY – THE TRUE FEMININE SPIRIT!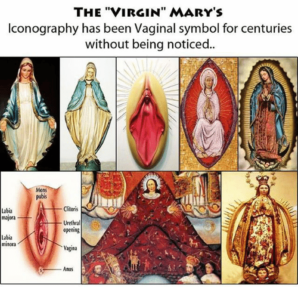 Restoring the Great Divine Feminine again!