Boi my demons got jokes lol ????? looool…..
Trump would be proud of dat 'woke boi….
This is why I post this here…..
UNLESS YOU ARE HYPERINTUITIVE LIKE ME do not judge right off the bat. The spirit world is real and you don't know what's around a person.
– Also very recently I saw that death ? protects me in the spirit realm….
– I got real deep dark shit around me…. ??‍♀️??
Early this morning a very powerful demon that is ALWAYS around me (I can't get rid of his ass for the life of me) told me that the wetbacks in the proceeding video ran into a wall (my third eye also confirmed it and the images I see thru it are getting clearer and clearer)…..
– This video was taken after I 'woked their ass after tapping into their collective consciousness and "numbing" them to guide them on towards the disaster that proceeded them after they left ??‍♀️??
There is a reason why I keep talking about wetbacks on my blog, constantly warning other folks, real humans, and calling these fucking demon seeds out on their true nature…..
I Am REALLY FUCKING CONVINCED That Wetbucks and South and Central Americans Are Some Evil Demonic Reptilian Spawns
Why I Say That Mexicans Are The Children of The Devil aka Reptilians
The Difference In How Mexicans Treat A Hostile White Lady Vs A Black Lady
Wetbucks Treat White Crackhead Like Gold While Treating Black Crackhead Like Shit
….Read those last two articles and watch the videos….
Those demon seeds before that last video (I had my cellphone in my car when the incident happened) started fucking with me out the blue – I didn't say anything to them – calling me nigger – and then all these grown ass fat, rotund, obese males, with one who was fucking tall, about 6'4, literally trying to boot up to one small black female after I call them wetback right back. One of even said "Take off her shirt." Rapist ass mofos! The young lady of the group had to physically get between these 5 fucking, what are supposed to be "grown males" built like Mr Potato Head meets a dump truck and a sack of beans with one being a tall thin twig, like twiggy, to keep them from attacking me. I noticed early on when the tall one tried to boot up to me and I put my dukes ✊? up he recoiled and that is when the other 4 jumped in "to assist" lol ?? (I also heard him croak in pain when I put the 2nd 'woke ✊? on him). That is honest sad and funny at the same time. That's why I and Trump say no lies when we say they fucking pedophiles and rapists (and why I always say if there were a rape olympics those demon seeds would win the gold everytime ???✏???).
They wouldn't of done that shit to a white woman which is why I proudly wear my MAGA hat and ICE shirt cause many of creatures don't like nor respect black people and this is my way of saying, "I ain't fooled by the black and brown skin colour narrative", "I know what you are"…..
…. Just as this Monsters episode had a young boy who saw thru a reptilian demon's (just like Quetzalcoatl who created em) disguise……
This where they get their violent sadistic monstrous bullying, cowardly (always preying on women and children hence why I call them accomplished rapists) from….. note he straights devour a human (and a demon seed tried to convince me he good)……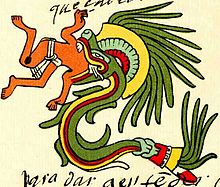 As I said before on this blog those mofos are cowards with predatory bully tendencies which is why they have horrific tendency to attack babies….
Proof That Mexicans and Latins Are Demonic As Displayed By Their Celebration of Mordida
I mean, look at how they do this poor child who you can hear starts crying profusely out of abject pain as they watch on and continue to torture this child…..
That's why they grow up into sick sadistic sinister assholes who do this shit….
I once had a Mexican kid tell me that their ma's just pop them out like a fucking assembly line of robots (?? note that description: organic robotoids) without any motherly connection to their kids and this was in general with regards to them……
That said, later on in the night I heard some Messy-cans shouting nigger so, thinking those other "people" came back, I went to investigate. I saw another group up there in the same spot talking, but note how respectful they were towards me. I found out that they were norteños which is probably why they weren't as mean, aggressive and malevolent (I thought one of em mighta been the guy who bit my breast that time but wasn't)…..
I have heard people say that norteños are very different and not as racist towards black people as sureños are.
….Also in that first video I encountered a wide pervert who tried to get me in his (candy) van by plying me with beer and thank goodness I don't drink anymore after releasing that demonic, archonic spirit that was within me, tormenting me with those urges…..
But he was not as much a menace compared to those wetbacks! Plus he was cute. ???
That being said – I peep when I kinda let my guard down around em….. but I kinda wonder tho., since I have a tendency to absorb other people's energies as I explained here…..
Has Anyone Else Had Issues Entities Attaching To Them or Energies Activating Within Based On What They Say Or Do
…..when I let a lil demon seed, who is dating a young black girl, leave a witty comment on my instagram page, I felt myself absorbing his energy and then all this weird shit proceeded it. Folks see me out here all the time. It is kinda said to be "my area" tho I don't own it and they just watch and let me go on my business and don't fuck with me.
I kinda wonder if that kid is facing shit cause of who he dates which is fucked up. The person he said I look like is transgender and her name is Jaguar Evermore….. she is funny and hot and sexy……
And hear is THE GORGEOUS Evermore who he compared me too……
I'm transracial (transwhite ??) so close…..
But one thing I will say is every fucking time I am undergoing a major spiritual transformation – they pop up to start shit…..
I was talking to my friend in Miami one day and RIGHT when he was about to answer a crucial query I had via his tarot cards…. lo and behold a wetback – not a pretty Cuban or Puerto Rican – a demon seed started randomly banging on doors in a drunken rage till cops got him!
There is something wrong with wetbacks! I have heard of them booting up to other black females like we are men while not doing this shit to white women (boils my blood to even write this). I have been raped by them…..
I started hating their asses after being attacked by them, unprovoked, like here (this was before I started saying wetback and grew keen to their true nature)…..
Which lead to this……
I am not a hateful person but it is like wetbacks want you to hate them because of some type of self loathing in them, collectively.
It is like because they are dead inside they want you to be dead inside as well.
That's why they do all this shit…..
…..And looka who they torturing: a lil girl!
I won't let anyone take my energy, my spirit, who I am – out of me. I already sorta let it happen due to high school which is why I am working on healing myself and am very close, hence the "coming out as transracial" blogs and vlogs I been doing as of late.
I am fighting hard to heal. I won't let anyone make me into a hollowed out shell: that is what I got demons for ?? Watch it!
To commemorate this day – I am wearing my MAGA hat while shirtless – cause it's fucking hot – to commemorate "Woke on Wetbacks Day ✊? Hit A Wall edition" ????? LOOOL
Looka how the lights shine on me while the sun smiles on me ?
[[Que witch's laugh]] LOOOL