I KNEW these mofos were gonna attack after I experienced all this shit here….
Wetback Attacks Gets Defeated By Me And Another Soulled Brother
They always fucking do…..
They put Soulled folks like me in material binds so that we are forced to rely upon low vibratory people thru instances created and orchestrated by archons so we'll "need help" from these people who are not here for our higher good and esp. our spiritual evolution.
A perfect example is this dude here who has helped me out with getting out of jail but is not spiritual at all and – as seen thru my third eye – he converses with a giant sacrificial head and his eyes – one looks more to the left but in a spiritual way, his left eye denotes possession or some type of spiritual attachment on him. He will also try to call himself playing "Devil's Advocate" and try to sabotage my know-ledge and confidence in my spiritual abilities. I gave him the business, told him about his being fake etc……
In the spirit of a really dumb fucking agent, to TRANSPARENTLY try to ingraiate himself with me he'll say that he is spiritual and then proceed to knock my spiritual know-ledge!
Also, when mofos were roving around to turn me into a sacrifice during Halloween he said something about folks looking for sacrifices during the winter solstice.
Yes. He is involved in that shit I sense but on a lower level. Maybe a scout or just someone who knows of folks doing this……
Aside from the fact that he's black and I was born attracted to white men, NOTE that he is trying to create a bond between me and him. Taking into account his toxic views on spirituality – look, Imma be real.
I am very cognizant of shit. I watch shit in my environment. I observe, assiduously. That said, this guy's a fucking agent. I've seen drop down after a gangstalker will leave. I strongly sense he was responsible for my going to jail (I heard him mention to the cop that, "Yeah I know she crazy") here…..
White Supremacist Wannabe Slavemaster Crakkka Jealous That I Am With A Black Man Puts Me On Felony Charges
– I believe them dumbass organic portals in Topanga called themselves trying to set me up with him cause of my "pro black" bullshit!
Fucking idiots. LOOK, ILLUMINATI, IF YOU WANNA DO SOMETHING WITH ME MAKE ME THE ANTICHRIST SO I CAN KILL ORGANIC FUCKING PORTALS AND GO DOWN IN HISTORY FOR IT WHILE HAVING ALOT OF POWER AND BEING FUCKING FAMOUS, LIKE HITLER!
You wanna use me for an agenda you dumb bitches use me for that!
Otherwise you're just wasting your time….. or I think it's best to just fuck your unjust ass system up!
I still get to fuck people up but on my terms and for a righteous cause.
That said getting back to ole boy – you know, a DAMN good friend of mine who is on the same consciousness level as I was saying how merely associating with people like that and letting folks like that into your personal space is extremely toxic in that you end up taking on their polluted, unconscious energy signature.
It is like how over the holidays when my van was impounded when I had to reconnect with a "client" to get it out I felt an energy reattach to the right side of my body. There was someone who said something about how reptilians attach to the right side of your body then consume your Soul from there till there is none left…..
– It was wufoodmovementtv. He has a great IG! PLEASE check him out (I'll curse ya if you troll him)……
https://instagram.com/therealwufoodmovementtv?utm_medium=copy_link
That said, the whole idea of creating, really, trauma bonds and relationships between Soulled starseed peoples and these organic portals and psyop led Soulled possessed people reminds me of two instances interestingly involving half black half wetback young women – one whom I personally knew and the "reality star" personality named "Danger" aka Monica Leon….
She went from being a free spirit 🦅
….To selling her Soul for the stable "material" life so she could be controlled by a handler who will inevitably suppress her free spirit…..
She looking like a respectable nigger here….
– That's what that black ass nigger 👆🏻 was planning on doing with me 🤣😂🤡👉🏻=/=⬛
Nigger, I'll snatch your nigger ass Soul right out your body. You don't believe in witchcraft huh? You'll believe in this when you become a victim of this 👉🏻🧙🏻‍♀️🪄🐉👹👤👤👤👤👤👤
Keep playing with me. These people are fucking stupid.
That said, my fuel pump, which I had fixed about only maybe 3 or 4 months ago suddenly gave out again.
That's why I wanted them to look at the damn fuel pump again cause after they "fixed" it that shit ran clunky and I could smell noxious fumes coming from the exhaust pipe. I wonder if it had something to do with me merely pulling the temp knob in the van – not turning it on – to heat when it was freezing outside, a trick I learned on my own to save myself gas.
The guy who I trust (who I wish worked on it initially) was trying to tell me that the fuel pump was working due to it having a pop sci of 60……
That being said when it gave out – RIGHT as I was ascending (I gotta get rid of this squidward Thanh Nguyen entity attachment I swear)…..
Say, THE CRAZY THING IS THIS HAPPENED THE NEXT DAY AFTER I POPPED THIS ARTICLE OUT – LIKE THAT NIGHT I DROPPED THIS ARTICLE…..
The Name of The Reptilian Demon Following Me Is A Past Life Ancestor Named Thanh Nguyen
That said, this created the karmic cycle in which I was forced to rely – and thus inadvertently energetically connect – to folks who don't serve my higher purpose. Don't get me wrong – I am grateful that they materially helped but I see the bigger picture and all this shit was designed to keep me trapped in a miserable morass where via a sort of trauma bond I am forced to interact with those not on my level of consciousness and this happened RIGHT as I was ascending….
At least I got a nice tradeoff in the form of this badass motel with this awesome blue light which was $110 per night which is cheaper than the other surrounding and less extravagant motels in the area…..
You know, this is crazy cause my favourite color is blue and thru a dream sequence my brother in the astral plane showed this color – and an upside down triangle – as being the gateway to freedom from these archons…..
Looka the colour of the bucket…..
Looka the color of my van…..
Looka the sign my baby brother – who transitioned in 2012 – brought to me…..
The Ultimate Symbol To Defeat The Reptilians and Other Archons
Looka the colors….. can't tell me that there is no correlation.
I saw thru my third eye that those colors represented a sacrificial head's evil curse against me being thwarted…..
Also, looka this…..
The rainbow quartz crystal wand was doing it's job by blocking something really negative that was sent my way by said sacrificial head as seen thru my third eye…..
As shown here I dropped it before on solid ground but it didn't break…..
That's why you can't play around with the spiritual plane cause that shit is real as Christopher Case to his dismay found out……
http://community.seattletimes.nwsource.com/archive/?date=19910504&slug=1281135
Also, if you gotta drink drink Jack Daniels or any high quality liquor if you are ascending as it doesn't reset your spiritual abilities as bad….
That said all this shit happened RIGHT AFTER I saw a gangstalker in a Dodge Challenger – his profile looked mad similar to the bear mace rapist here…..
….Along with an ole yella nigga bitch in a white suv who I've seen roll up twice in a row, who rolled up after I chased homeboy here….
That said fuck "god" the demiurge and his archon kingdom.
To the gangstalker last night who came – twice – to harass innocent homeless folk sleeping, hope you enjoyed the accident 'woke I sent ya 🤣😂🚙🛻
– Asshole was honking her/his horn, parking behind me, trying to get me to chase him. I sense it's some racist asshole who hates homeless folks.
See, these things expect you to be reactionary and mindless but this is why it's important for Soulled people to practice black magic so you can scheme and fuck their shit – and their afterlife – up without getting your hands dirty or going to jail 🪨
That said US SOULLED PEOPLE MUST DEVELOP AN INNERSTANDING THAT THESE PEOPLE – THESE ORGANIC PORTALS – ARE NOT LIKE US!
QUIT MAKING YOURSELF EMOTIONALLY AVAILABLE TO THEM!!!!
Having Souls and therefore a heart (heart chakra) causes us to open said hearts to the wrong people.
MANY OF YOU TRY TO REACH OUT TO THESE PEOPLE WHO OPERATE FROM AN ARCHONIC HIVEMIND CONSCIOUSNESS, HAVE OUR ENEMIES – THE ARCHONS – INHABITING THEIR BODIES SO IT IS IMPORTANT THAT BY REALEYEZ-ING THIS YOU STOP SEEING THEM AS YOU, TRYING TO BE UNDERSTOOD BY THEM, IDENTIFYING THEM WITH YOU, AS BEING LIKE YOU, AND TRYING TO REACH OUT TO THEM!
THEY ARE YOUR ENEMY WHO YOU ARE HERE TO DESTROY!
THEY ARE NOT TO BE WON OVER. They use your SOULLED propensity to wanna sympathize and commiserate AGAINST YOU!
STOP IT!
There is an etheric chord that has us hooked up to these Soulless motherfuckers so they can feed off of us.
CUT THE CHORD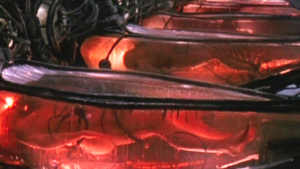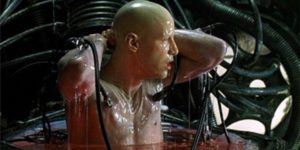 When I did that, their bullshit, let me just say they can not emotionally get to me…..
I feel like the God I am, walking amongst morals.
Their opinions, thoughts don't penetrate me anymore cause due to this innerstanding that I now have I finally, on an emotional level, know what they are, see them for the inferior beings that they are, so they can't phase me.
As for Soulled agents still caught up in the matrix – see, there is a reason why Buddha (Guatama) and many others went on their spiritual sojourns alone!
Mofos gotta see the light on their own. When you take on responsibility to try to get others to see it and guide em to it, you run the risk of having them pull you down out of jealousy, lack of insight or foresight, their demons and reptilians harassing them and all other factors that can act as an anchor, a burden to you.
Forget them and hang with folks on your level, as I do my best friend 🙇🏼‍♀️🙇🏼‍♀️
– You know what's been tripping me out all this morning….. ALL the gangstalkers coming around, they look tormented, got a swarm of flies around them and their shit meaning they are being influenced by that squidward entity to come fuck with me.
I even heard a lone fly – a sign of demonic activity – buzz right into here until I swung my rainbow crystal quartz wand at it!
I must be getting near to crushing that squidward demon/reptilian cause he is stepping up these attacks, using these organic portals/folks he is psychically attacking, to attack me!
His name is Thanh (pronounced "Dan") Nguyen (pronounced "When").
I'm tired of this too…..
And the gangstalkers continue coming……
I see these azzholez all the time driving in CA license plate number J767GO
And this old geriatric racist mofo in this old yellow 50's model car called me a nigger once. Here is how his long ass car looks….
His license plate is CA license plate number OWS 504 (think 504 the New Orleans area code)….