When I FIRST started my spiritual journey it made sense that the reptilian pretending to be a past life Vietnamese relative would pose as such…..
– A friend of mines told me that a Baraka looking demon had been chasing my brother in the astral and that is EXACTLY how squidward looks when I see him thru my third eye…..
Years ago JUST WHEN I WAS BURGEONING AND FLOURISHING AND HAVING FUN WITH MY SPIRITUAL GIFTS VIA ASTRAL PROJECTION I had an astral projection where a Vietnamese past life relative pulled me out of my body in the darker, gloomier part of the astral plane.
I was shown magnificient mansions and IN ALL OF EM I saw folks shaking hands with a skeleton, the very one – one of the ones – who has been haunting me and causing me IMMENSE financial hardship.
Skeletal Entity Trying To Stop My Spiritual Growth By Kicking Me Back Into Body
I Got PROOF That A Skeletal Archon Entity And A Demon of Lust Are Around Me Fucking With Me
Kobe Bryant made a deal with that shit…..
Kobe Bryant's Death Was A Sacrifice For The Demon He Sold His Soul To
I saw said Vietnamese past life relative's eyes change to slits – like a reptile or demon – and I instantly knew what was up and let him fall into the abyss.
I awoke with a bleeding third eye and grave financial issues not too long after.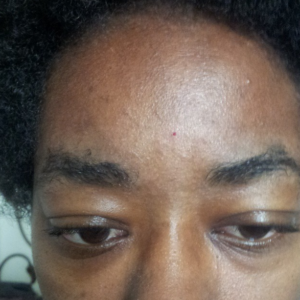 Now that I connected the dots and know his name, it's on!