I love how I look I look so mad 90s… and I actually grew up in that era ✊?
I got fucking proof…..
I told you dumb ass dudes that the lust energy you are getting "from me" is not from my masculine ass but a demon trying to get you to fuck with me so I can 'woke you then sacrifice you to terrible ass powers (then have you in hell when you die)…..
Her name Virgaon, a demon of lust. When I searched it it came back to Asmodeus, a demon who also runs lust (many of these entities run concurrent and will just go under different names and manifestations since they are "spirit" matrix hollow projections, really, much like our holographic unity-verse of duality)…..
Now, look, this ghost app here:
It is mad accurate cause when I first used it tonight it said that I had an angel around me named Rashnu which was a zoroastrian angel of light and justice (wish I woulda screenshot the name)…..
That being said most apps would say some generic shit like "archangel michael" and the most exotic would be "archangel chamuel" but….. c'mon this is too specific and, deep, which leads me to this…..
Skeletal Entity Trying To Stop My Spiritual Growth By Kicking Me Back Into Body
Reptilian Entities Have Been Attaching To Old Ugly Sexually Predatory Men To Get Sexual Energy Out of Me
I've been fighting off this mofo for quite some time. I have said it in numerous blogs. It is too much of a coincidence they say archon (that basturd was RIGHT by my crown chakra too) and that he is a skeleton ??
Skeletal Entity Trying To Stop My Spiritual Growth By Kicking Me Back Into Body
This is why I say fuck people's opinions…. I am never wrong! Ever. My intuition be on point which is why I say fuck folks opinions and feelings; being right means more = truth!
Let me show you my convo with him (I wish the app would allow you to have a more organic way of speaking with these beings)…..
As you can read him say above ?? HE is why I get uncontrollable alcohol urges, sex urges (like the other day with someone else with addiction issues who I spoke with while I was in my best period of sobriety, as if something left so I could abstain).
This is the mofo who I have seen in the astral morph, shapeshift into various things designed to keep me in line, including giant roaches, insects…. and told me I could never get rid of him.
He was the one who appeared back in 2014, when my spiritual journey was in it's nacency, in which a reptilian taking the form of a Vietnamese past life uncle traveled into the homes of these wealthy people and saw them shaking hands with a skeleton, just like him….
Wow….. nice to be vindicated.
He is what they call in voodoo a "crossroads demon".
This mofo has wreaked havoc and based on what I have heard him say he is responsible for trying to keep my brother in the lower underworlds ("hell") so as to attack me for what I am meant to do here.
Here another mofo…..
I hate this literal spirit hoe.
This is the bitch that causes me and other womben to get sexually objectified and fetishized sexually against our wills by males. This is the bitch meant to harm my Divine Feminine feminist agenda by turning things like my shirtless activism into an objectified leering party for the patriarchal which is why, as can be seen here, I gotta fight mofos to let it be known I don't swing that way and don't come here with that bullshit (I also put 'woke on em ??✊?♀️):
This is the bitch that is the hidden leering hand behind why I saw astrally why I had all these insidious (reptilian since they like to feed off of sex) entity attachments stuck in energy chakra points where sexual energy lays.
This is the bitch who was the cause behind why I was stuck in prostitution (and hated it) for a looong time….
Breaking Away From These Tricks Has Helped Me To Break Free of My Alcoholic Addiction
This is why this shit was happening…..
Breaking Away From These Tricks Has Helped Me To Break Free of My Alcoholic Addiction
https://toplessinla.org/2021/03/25/crakkka-who-i-sense-to-be-a-cop-with-chp-shoots-at-me-for-rejecting-him/
Mofo With Micheloeb Beer In The Car Says He LAPD After I Run His Thirstay Azz Up The Skreet
Just as that skeletal entity said he and this bitch are designed to make us focus on the material and not the spiritual so we will remain trapped in Earthly bodies and not become spiritual and so thus escape the realm of the demiurge aka the wheel of samsara…..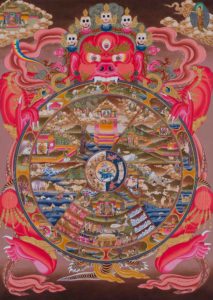 My purpose is to help ya'll escape it. Yashuah Ben Pendira popularly (and falsely known as Jesus) came here to do that, Buddha, Krishna and I follow in their path (and been told by many people that I do – I mean my life and even personality mirrors Yashuah's radicalism).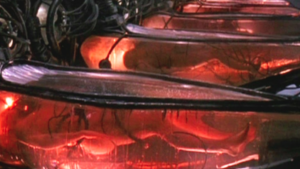 It is exactly why I get sexually attacked as this brother predicted here by demiurge sent sexual harassers (I remember when I rejected one mofo and ran him up the street RIGHT AFTER HIM another unreleated mofo – I know for a fact – showed up and then another, like some big cosmic procession)……
On more than a few occasions I have observed symbolic penises in weird places….
Once on the ceiling of a hotel room when I was forced to revert to a trick to get my minivan outta tow…..
…..And this mofo who got me the hotel room is the organic portal of organic portals. Looka what he said when I got shot by that crakkka after getting sexually harassed (you see a trend?)…..
I don't wanna be around that…..
And just recently a cloud formation made to look like a penis……
Here a close up…..
And I saw a dick on the ground…..
⚔….It is all part of a demiurge-matrix-rape program designed to keep me within the controlling talons of the patriarchy so I won't go "overboard" by speaking truths, get compromised and, hopefully for them have basturds so I can entrap more Souls into the demiurge realm, which is why I am a staunch supporter of abortion:
Shit now it is getting COLD just after saying all this…. talking too much truth!
That is why I fight dudes off cause I know what the dudes who come up to me are: matrix agents and you can't convince me otherwise as I have confirmed I am right!
That being said I have also seen this entity, I call it the Virgin Mary entity cause of the white robes she is wearing…
That said now you all can SEE what is fucking with me! I am not out to convince everybody but those with eyes to see (third eye ?????) and ears to hear and even if you don't believe me, fuck you cause I know it's true (I feel something constricting tightly my crown chakra for writing this).
This is why it is important not to dismiss someone as a mere alcoholic; you'd be shocked by the unseen forces they are fighting. This shit is all around, keeping us stuck to the wheel of samsara = the demiurge realm. That is why if you got addictions or unususl bad luck, it is important to become spiritual so you can fight the shit really causing you shit!