After being FORCED to update my samsung g7 software (I say FORCED cause you KNOW these bastards will fuck up your cellphone IF YOU DO NOT UPDATE AS THEY WANT YOU TO), THIS INTERESTING MESSAGE POPPED UP: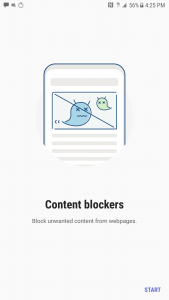 Hell, just now, look at the message I got while writing this up: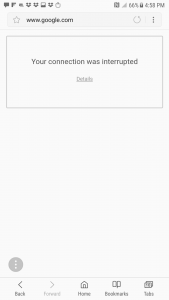 After refreshing the screen and SAYING something about this, then the regular screen saying/phrase popped up: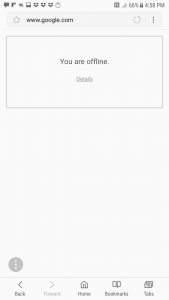 I also just noticed they turned the thing that requests for my current "location" on the phone to HIGH ACCURACY: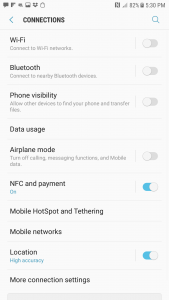 Usually, it's an "You are offline" but why say CONNECTION INTERRUPTED like some force – could be the Illuminati (aka "US government") OR spiritual forces (Or both!?) – is doing it!!!!????
I just got a SINISTER intuitive feeling ALLL over about this!
Why the fuck call it "content blockers?" Google been had "child" filters and the ilk FOR YEARS so why Samsung using their updates to put it into our phones?
I noticed, too, that after the "update", for the "internet" icon they use Saturn which relates to Satan (cube worship) which you can see here: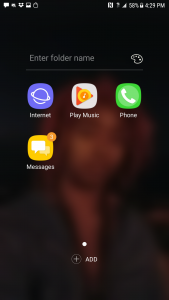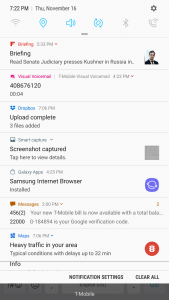 …which is better explained here:
http://www.nicholson1968.com/nicholson1968s-post/saturn-worshipthe-black-cube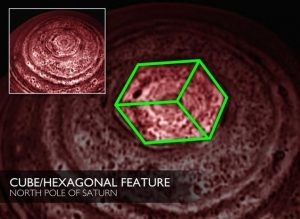 The feeling I got is that just like with #pizzagate in which CIA owned Google removed LEGIT ARTICLES FROM THE SEARCH ENGINE and only got these fake ass counterfeit TRUE FAKE NEWS IE LAMSTREAM MEDIA ARTICLES COVERING IT UP, they plan on as a new wave of censorship-attacks against REAL, LEGITIMATE INDEPEDENT MEDIA (LIKE MINE), they will "arbitrarily" remove sites like mine from the search engine and have it to where you CAN NOT find sites like mine through mainstream search engines so that our effectiveness at reaching you will be next to nil:
– NOTICE in the first four searches (Hell, people usually STOP at the 3rd page) you can barely find any real, credible, INDEPENDENT news cause it only shows links to fake media = lamestream aka mainstream media news!
Hell, Google is already trying to get rid of my presence on the web by removing me from Youtube AND FUCKING WITH MY SITE BY INSTALLING MALEWARE which I talk about here:
https://toplessinla.org/2017/11/15/google-is-putting-maleware-on-to-my-personal-site-so-people-wont-read-it/
And even getting their shill-goons to attack me such as what I discussed here:
https://toplessinla.org/2017/10/17/google-is-so-intimidated-by-me-they-are-now-sending-fake-pro-black-government-shills-to-shut-down-my-site/
Here are other times Youtube/ Google has FUCKED WITH ME, IMMENSELY (Note how many times I came back like Freddy Krueger, lol!):
https://toplessinla.org/2015/10/13/visit-my-new-youtube-channel-the-return-of-raven-masterson/
https://toplessinla.org/2017/04/13/fuck-youtube-visit-me-here-on-toplessinla-org/
https://toplessinla.org/2017/05/04/anyone-who-wants-me-to-return-to-youtube-is-a-sadistic-asshole/
…I actually came back more times than that!
Evidence of them doing shady shit with my money and others chronicled (Better yet, EXPOSED) HERE:
https://toplessinla.org/2016/10/12/evidence-of-google-youtube-stealing-adsense-money-and-other-unfair-business-practices/

THEY ALSO BANNED MY SETH RICH TAROT CARD VIDEO REVEALING HE IS ALIVE BY FLAGGING IT FOR "NUDITY" (WHICH MY OTHER VIDS HAD BUT THEY WEREN'T FLAGGED LIKE THAT FOR REVEALING THE TRUTH) WHICH YOU CAN WATCH, HERE:
https://toplessinla.org/2017/06/18/the-video-youtube-banned-tarot-card-reading-showing-seth-rich-is-not-dead/
There are alot of fucked up things like #pizzagate and such, etc. coming to light and alot of things are being revealed! The powers that SHOULD NOT AND WILL NOT HATE this and they hate it when those who they wish to go a certain way aka IN THEIR FAVOR ain't doing want and I WILL STAY EXPOSING THEIR EVIL ASSES FOR THE SHIT THEY PUT ME AND OTHERS THRU TILL THE DAY I DIE…
PS Word Count 448 popped up while writing this article and here's what it means: https://www.sunsigns.org/angel-number-448-meaning/