A while back Youtube (prudetube in this case) banned this video down below for showing "nudity"…
>
Buy vid here [purchase_link id="29416″ text="Purchase" style="button" color="blue"]
Yet they got this on their channel network: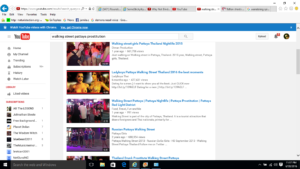 Hell, in the past I've shown my breasts (which are not sexual to me – fuck I get no feelings out of em) on Youtube plenty of times along with plenty of others…

Personally I think it's a problem with THE TRUTH, NOT WITH BOOBS (THAT OLE SILLY SHIT)! Anyways, here is why…
Look at his family:
WHO DA FUCK GONNA LAUGH WHEN THEY CHILD IS DEAD??? Them bitches are laughing CAUSE THEY CHILD AIN'T DEAD AND THEY PLAYED A PRANK – ALONG WITH HILLARY CLINTON AND CO. – ON THE WORLD TO DIVERT ATTENTION FROM REEAL IMPORTANT AND SERIOUS SHIT!
In other words, this a false flag and they know it. Wonder what they diverted our eyes from seeing: another #pizzagate some more crooked shit? I'll throw some cards to find out!