There ain't no getting around it…
Buy vid here [purchase_link id="29340″ text="Purchase" style="button" color="blue"]
ANYONE WHO WANTS ME TO RETURN TO A CYCLE OF LACK OF FREEDOM AND CENSORSHIP THEN FALSE FLAGGING AND ULTIMATE DESTRUCTION OF MY WORK IS AN ABSOLUTE ASSHOLE. Here is why…
Youtube is PHASING OUT INDIVIDUAL CREATORS/ CHANNEL BROADCASTERS. At some point in the not too far off future it WILL become YOUTUBE RED and the YOU WILL BE CROSSED OUT: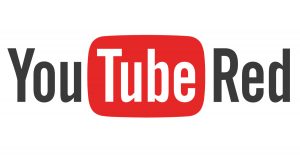 Think about it:
They are already DEMONITIZING CREATORS, including ones like Pewdiepie for "controversial shit" EVEN THOUGH people had been talking controversial shit – and getting paid for it, too – such as The Amazing Atheist who has been on there since "forever" including when he "allegedly" caped for pedophilia:
That said, know why they are demonitizing "controversial" creators – including ones who CURSE:
Remind you of network tv where you couldn't hear curse words on channels like cbs or anything else deemed "derogatory"? IT'S BECAUSE YOUTUBE IS MAKING THE NATURAL SHIFT TOWARDS PLACING "TV" – AND ALL THE BIG NETWORKS – ON "YOU"TUBE SINCE EVERYONE KNOWS THAT TEL-LIE-VISION IS ABOUT TO GO THE WAY OF THE DINOSAUR and everyone knows it which is why Youtube is starting to "appease" it's sponsors and pave the way for more "moderate" aka MAINSTREAM AKA LAMESTREAM TV!
That's why I suggest all of you esp. those with huge channels and/ or a hugeee following start making the way for acquiring YOUR OWN WEBSITES, LEARN HOW TO CODE (MOST SITE SERVERS COME WITH WORDPRESS WHICH HAS NUMEROUS PLUGINS AND ARE RELATIVELY EASY TO CODE) and, like LB Scott: move from Youtube abd create your own channels = your own sites cause IF YOU DON'T, YOU WILL GO EXTINCT WHEN YOUTUBE GOES "YOUTUBE RED!"