Damn… I got a psychic attack just from looking at it's illuminati avatar: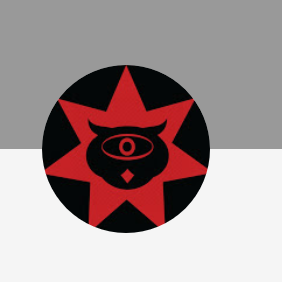 Before I begin… LOOK AT THE VIDEO THEY GOT RID OF, THE ONE PREDICTING VIA TAROT CARDS WHO MURDERED MITRICE RICHARDSON (I believe she was a ritual sexual sacrifice)… Makes you wonder…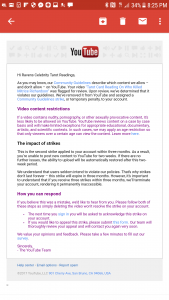 Look at this mofo named "Red Star – as in COMMUNIST like George Soros – of Harlem" here:
Here is IT'S channel (I sense it's a black dude – bald headed – being paid by non other than GEORGE SOROS to shut down the sites/ Youtube channels of ANYONE WHO DOES NOT GO WITH THE ILLUMINATI/NWO norm!
https://www.youtube.com/channel/UCXt1aOiFU9gs4IprjlWLkbw
Ask yourself, why would a person claiming to be "pro black" – claiming they want to shut down "anti-black woman" sites WANNA SHUT DOWN THE PERSONAL WEBSITE OF A BLACK WOMAN WHO TALKS ABOUT PRO BLACK SHIT AND SPIRITUALITY???
Somebody who don't give a fuck about that and is getting paid to push a certain agenda by stifling certain voices on the internet; in other words, a paid for by George Soros INTERNET GOVERNMENT AGENT TROLL!!!
http://consciouslifenews.com/paid-internet-shill-shadowy-groups-manipulate-internet-opinion-debate/1147073/
This how they recruit (they putting it in PLAIN SIGHT – they ain't even hiding it anymore):
https://www.thepennyhoarder.com/make-money/brandbastion-work-from-home-social-media-job/
Just as they do with EVERYTHING to get your consent to tyranny, they phrase the job description as "fighting pesky so called 'internet trolls'" WHO DON'T GO WITH THE STATUS QUO: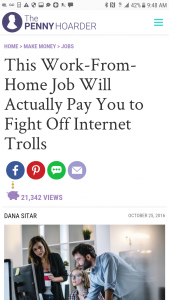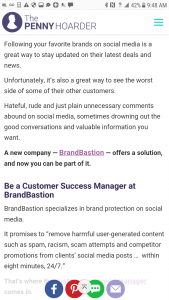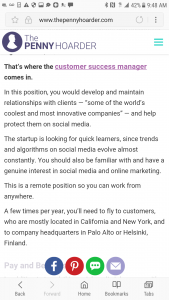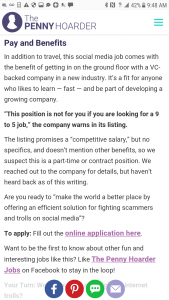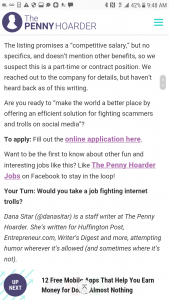 …Just fill out an application or shall I say APPALL-acation. Yes, indeed!
That said, note how they said, "few times per year, you'll need to fly to customers, who are mostly located in California and New York, and to company headquarters in Palo Alto or Helsinki, Finland" even though the article admits the position is remote: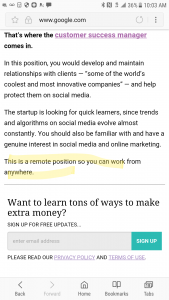 So, why do the "employees" need to fly out there? Note where the "Headquarters" are located: one in Palo Alto, where Google, Facebook at and Helsinki. This got "illuminati" WRITTEN ALLLL OVER IT!
– I mean, what's the name of the company??? Just illumi-NASTY shady ALLLL AROUND!!!
Not surprisingly this is coming off the heels of cyber attacks I've been facing from "white agents" who – I'm noticing – when I get to a certain level of fame on Youtube ie subscribers, THEY INSTANTLY SHUT DOWN MY CHANNELS (at last count on two channels I had between 500 – separate – subscribers and another around 200 though I noticed they erased alot of my vids on that one and on ALLLL of them the view counts ae higher than the amount of subs – meaning they are manipulating shit!!!!
Here is where I talked about it:
https://toplessinla.org/2017/10/16/caveapes-shutting-down-my-youtube-channels-for-telling-too-much-truth/
HERE IS PROOF!!!!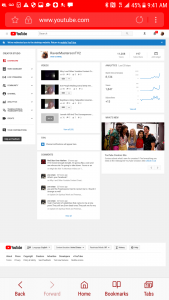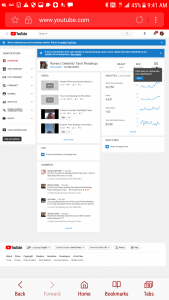 Buy vid here [purchase_link id="29613″ text="Purchase" style="button" color="blue"]
That said, this shit is happening right around the time I'VE BEEN GETTING PSYCHIC ATTACKS (LIKE WHAT I FACED LAST NIGHT AS I TRIED TO OPEN UP MY CHAKRAS, THUS EMPOWERING ME, WHICH YOU CAN HEAR IN THE VID ABOVE) AND JUST OTHER THINGS THE POWERS THAT BE DON'T WANT ME COMING INTO MY OWN POWER FOR CAUSE THEY KNOW MY POTENTIAL!!!
That said, I feel like these mofos – and YES this will sound crazy – are trying to steer me in the direction of the Antichrist (when I stayed at the shelter and even after – I kept and still keep seeing "888" and "something" told me to look it up and lo and behold, it represents "Christ the Redeemer" (I know it don't mean money in my case cause my ass broke):
– I SHIIT YOU NOT: WHEN I CLICKED ON THE ARTICLE AND SCROLLED TO SEE THE GEMATRIA VERSION INDICATING JESUS AS "CHRIST THE REDEEMER" = 888, IT CLICKED TO A FUCKING OAGE ABOUT "THE MARK OF THE BEAST!!!" I. SHIT. YOU. NOT!
Also, check this out – after writing that – look at the word count of what shows up: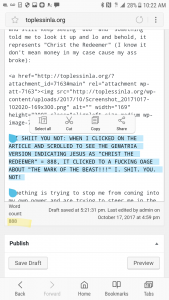 Something is trying to stop me from coming into my own power and are trying to steer me in the direction of evil by manipulating events such as what happened to me at the artist loft which you can read here:
https://toplessinla.org/2017/06/12/lapd-are-really-out-to-get-me/
This ain't me talking out of my ass: I have had visions of being the Antichrist or recruited for such, tarot cards (in spiritually bad areas) pointing towards this and it just seems that things are trying to cause enough bad things to happen so I'll lost my faith in humanity and go in that direction which I won't; cause I won't hurt people as they have hurt me!
That said, I've been getting demonic figures: Pazuzu, Goddess Kali (she kept coming to me via the crown chakra last night), coming to me, etheral figures made by reptilians which control this planet – visiting me in the dreamscape, trying to recruit me! Hell last night as I closed my eyes to meditate I would heard loud noises as if someone were banging on my car only to open them and see no one was there and my thoughts being interrupted by visions of giant cockroaches, trying to throw me of course! This shit is REEEAL! The Spirit World is real! Something is trying to recruit me for their own agenda and I am hip to it and their deception and so they are pissed and – as a result – try to censor every little thing I do (since character assassination don't work, getting me off of Youtube, BRIBING ME don't work – offers of fame and money by these dark Goddesses and Gods in the dreamscape along with when Youtube gave me that money when I first became homeless in 2016!) so, yes, SHUTTING ME DOWN WHOLE WHERE NO ONE CAN HEAR ME IS THE NEXT STEP and, just today – which is unprecedented – a cop pulled me over for a traffic issue WHICH HAS NEVER HAPPENED SINCE I ENDED MY COPWATCHING – Yes, something weird is going on…