Here is finally released film footage of the first false arrest at the hands of LAPD Officers Morrow, Noble along with others, including Sgt. Morse (who is presumably off camera and can not be seen cause I saw him for the majority of time while I was in the cop car, waiting to be ushered down to the precinct jail **of note, he was, from what I witnessed, wearing a name tag bearing the name "Valenzuela", presumably to keep me from identifying him later on***)
Buy vids (3 part series) here [purchase_link id="28839″ text="Purchase" style="button" color="blue"]
Here is my forward on the whole issue below:
Here she is, Thalia Buitron, admitting to partially doing the private citizen's complaint which partially landed me in jail OUT OF MALICE!
Now, the reason why I am bringing up my neighbor, Thalia Buitron (whose twitter and facebook you can see here and here respectively), is because she was somewhat instrumental (though the cops were already out there already) in my first false arrest. They saw me come outside, topless and wearing the pants you see in the film footage above. This all occurred on March 25, 2014 at around 8am in the morning. What transpired was, I started filming and recording at that point (everything you see is on camera). Thalia Buitron, who has a personal vendetta against me, instigated this whole thing, as I have seen many times in the past, in which she came out to act as a witness in front of her apartment building complex – 625 Hauser Blvd, which was, strangely, also the site of where this first false arrest took place since the cops were parked there all along due to a traffic STOP, as can be seen on film as well. The reason why this person is significant is because her and her boyfriend, who she lives with, Mike Halleen, who works for Disney Interactive, which you can see here, here and here (I took a screenhot) have had a grudge, well, mostly her, against me after I told her to keep her distance from me AFTER SHE ADMITTED TO GRABBING A WOMYN SHE THOUGHT WAS ME PLAYFULLY ON THE BUTTOCKS! This lady, who I know to be a former stripper as she told me, in my humble opinion, has personal problems and issues presumably stemming from childhood victimization and abuse, which makes me feel sorry for her on some end. I recall in one instance where she reverted to an almost child like state of mind where she told me, "Ooooh, my mother told me to never listen to rumours", which I found very odd when all I was mentioning was in the context of a discussion about some Yelp reviews pertaining to the Park La Brea Apartment complex right up the road from us! I knew right there this kid had problems (she is about 38, but because of her presumable, in my humble opinion, "mental state", I classify her as a child). Ever since the butt grabbing incident (because of sexual abuse issues MYSELF, I tend to steer clear and avoid any reminders and triggers of it due to childhood sexual abuse), I decided to avoid this young lady – partly cause I don't want nor need those reminders and triggers in the form of someone playfully thinking they could grab me on the ass, for which I will retaliate and defend myself in the form of an ASS KICKING if that were to happen to me. Ever since I told her to KEEP HER DISTANCE, SHE HAS BEEN ON A WILD VENDETTA AGAINST ME, INSTIGATING AND GETTING INVOLVED IN EVERY INCIDENT I HAVE WITH OTHERS, EVEN TELLING A GUY WITH VIOLENT TENDENCIES TOWARDS ME MY ADDRESS RIGHT IN FRONT MY FACE WHILE I WAS FILMING (I thought I was, but I lost the footage as the film recording then said, "recording failed".). Anyways, I realize I am dealing with a person with a child like mind. I realize that the cops are putting her up to some of this stuff in the form of filing a "restraining order" in an attempt to keep me from publishing the film footage of the first false arrest RIGHT AFTER I filed a civil lawsuit against them with the Federal District court of the 9th circuit. I realize that they are, to an extent, manipulating her to do these things, such as the private citizen's arrest that day when I was falsely arrested by the LAPD as you will see on tape for being female and topless in public (interesting to note is, in a restraining order she has filed against me, she states that she "called the cops" that day when I was topless during my first false arrest which was NOT TRUE – THEY WERE ALREADY OUT THERE in front of her apartment building, 625 Hauser Blvd, parked and talking to the two gentlemen in the car, as you will see on tape). Being topless AND female in L.A. is legal (citing case laws In Re Gianni and Robins v County of Los Angeles). On the restraining order form, I noted that she has listed a Sgt. (as you will hear on tape), who is acting on her behalf in the restraining order, stating he has more info on this "troublemaker" (ie me), and surprisingly this is all coming up AFTER I FILED THE CIVIL LAWSUIT AGAINST THE LAPD/ CITY FOR WHAT THEY DID TO ME FOR THE WRONGFUL ARREST AND PROSECUTION. You tell me, if this ain't an LAPD conspiracy, I don't know what is. But I will have to learn to be alert and defend myself, cause, just as they put this poor man through the wringer here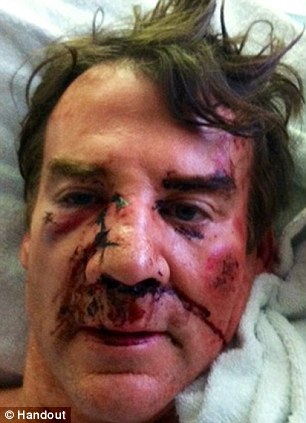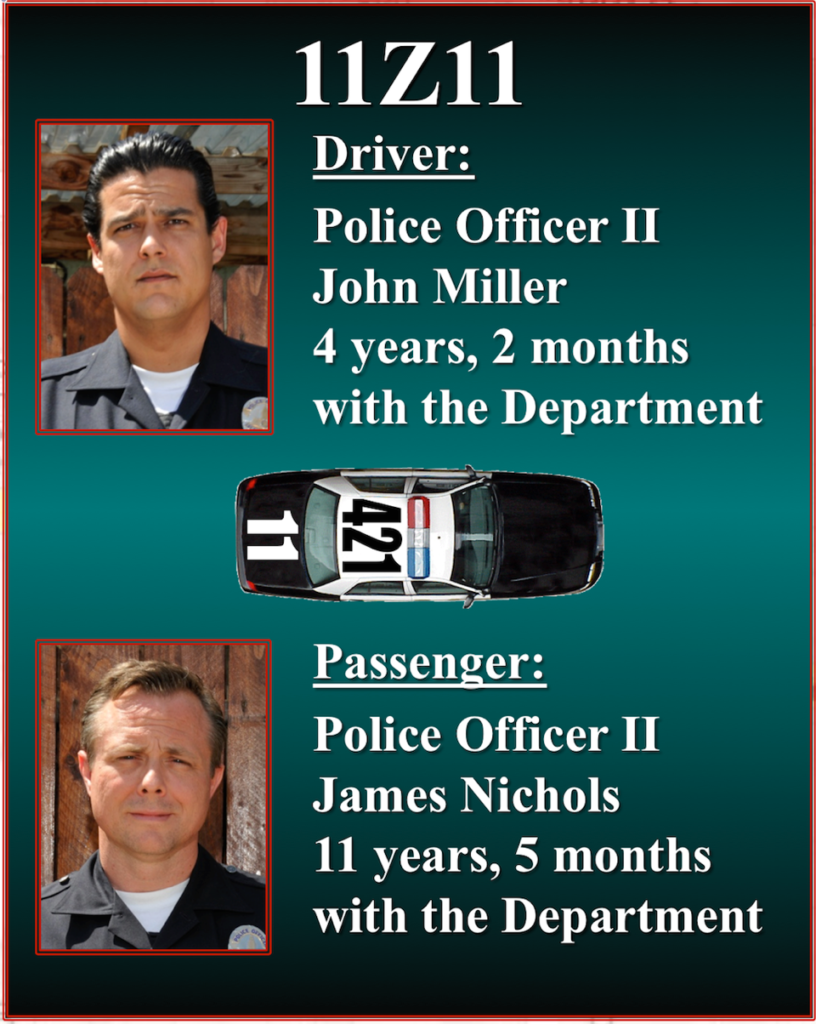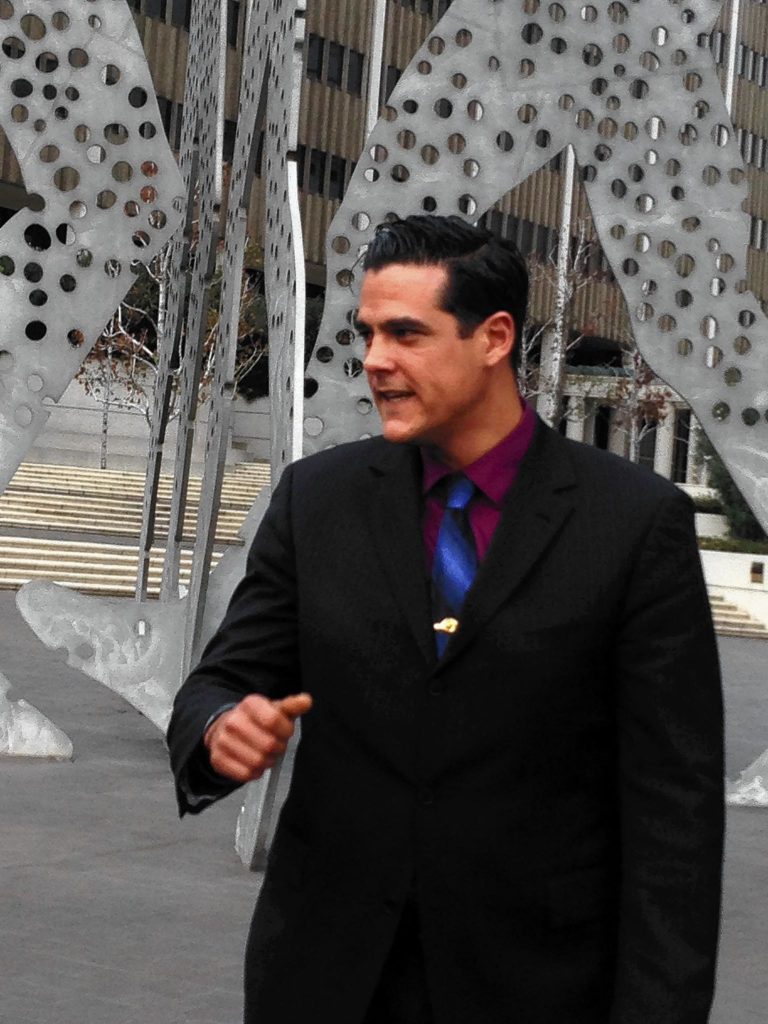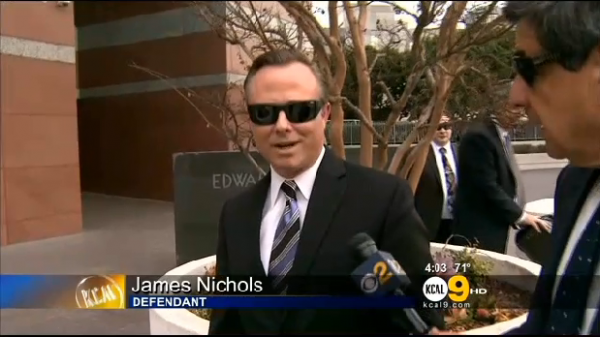 (Here is the article that discusses it down below):
                                                   http://voicesfordignity.com/officer-james-nichols-lapd/     
(Brian Mulligan, whose story you can see here: https://www.youtube.com/watch?v=HOSHhmmwSsw and here) for supposedly using "bath salts", causing the cops to near damn beat this man to death simply cause they wanted to "for his safety", they are capable of ANYTHING! The L.A.P.D. are some EVIL mofos and they need to be watched out for.
I just want to note that I will be updating this blog every day or at least every three days. If this blog is not updated within 3 days, that is because the L.A.P.D. more than likely did something to me. I just want everyone to know that. Thank you!