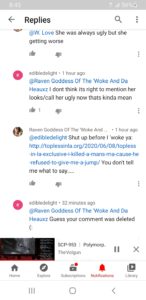 To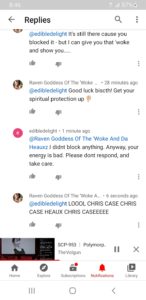 THIS JUST IN: Boy my intuition was right – it never fails me – she is an ARROGANT WHITE BITCH (who needs to be humbled by da 'woke) ?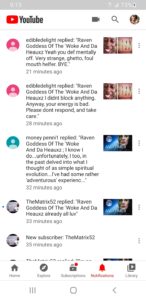 LOL!
Chris Case bitch Chris Case Chris Caseeeee – stupid whyte BITCH!
Hear ??? my response to her arrogance, calling me a heifer (had to correct it for her) like I'm a slave – It's the last one….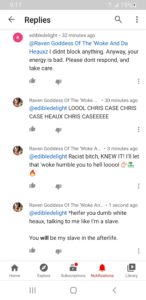 Always wanna tell others what to think and say. I talked about that here:
Now she can enjoy da helllyfe ??
TOPLESS IN LA EXCLUSIVE: I Killed A Man's Ma Cause He Refused To Give Me A Jump