OH MY GOD!!! OH MY GOD!
I GOT SOME POWERFUL SHIT AROUND ME – SOME REAL POWERFUL SHIT!!!
MAN, I'm becoming POWERFUL!
Let me explain…
Okay, early this morning I went into a DEEP DEEP ASS MEDITATIVE STATE, ASKING TO SEE WHAT IS AROUND ME!
Anyways, I WENT THROUGH A PORT where I was in this school (it was a public school it seemed like full of blacks) and I looked to the pavement and saw the gods in these "Hollywood Blvd walk of fame" squares, one of whom was Isis: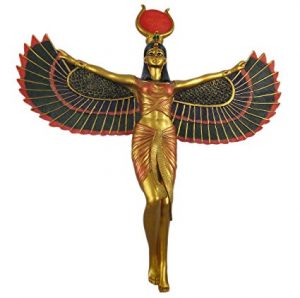 Then I saw Ra: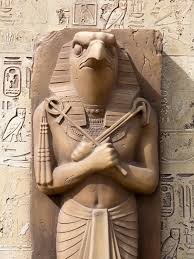 O
I swear I saw Pharoah Akhenaton (who is said to have alien origins derived from an androgynous space race that have very feminine shapes – I keep rhyming inadvertently):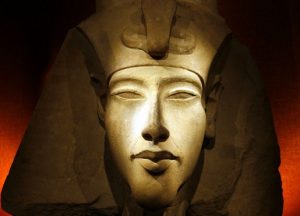 You can read more on him, here:
https://ancientvisitors.blogspot.com/2011/10/akhenaten-alien-egyptian-ruler.html?m=1
I saw the whole pantheon of Egyptian Gods, pharoahs, etc. (that's how I know I am HIGHLY PROTECTED)!
THEN I SAW a bird looking Sumerian deity who I now realize is Enlil (Man, I stay talking shit about his ass, too – and I just felt his presence):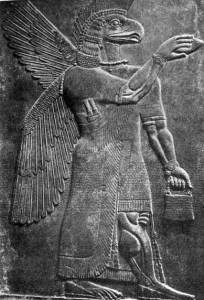 – I sensed a correlation was drawn that Enlil was the same God as Ra, the Egyptian Sun God (I write in caps to show respect)!
Also, you know the Sumerians in general were aliens seeing that – according to this wikipedia article they saw death as punishment insinuating THEY LIVED FOREVER: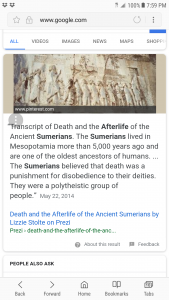 I saw what I can only describe to be an Eye in the Sky, which looked like this (I've seen it in the astral: it protects me and is the derivation I figure for the All Seeing Eye):
I also saw THOR who I talked about in the past (he protects me). Here is where I talked about him:
https://toplessinla.org/2017/05/27/thor-does-not-want-white-supremacists-worshipping-him/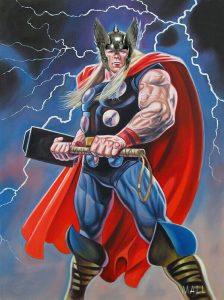 * No wonder I have a tendency to pull out my 25lbs dumbell, like it's the equivalent of His Hammer! I notice white folks being nicer towards me, too! He's around!
– I remember he came to me in a vision with Valykries riding in a chariot in a ticker parade and THIS is how my appearance looked afterward: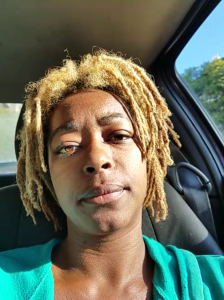 It's probably why I like drinking and listening to 80s hair metal while drinking, lol!
ALSO, THOR IS THE ONLY GOD WHO GAVE ME THE RESPECT TO APPEAR TO ME PERSONALLY – THE OTHERS WERE TOLD TO ME BY OTHER PEOPLE!
THEN I SAW – and this had to be a Thai God, something called "Th" which looked like one of those Chinese, Buddhist deities/spirits (but I sensed Thai).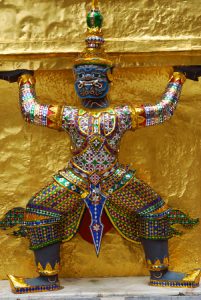 – But He or She had a squiggly face, like this: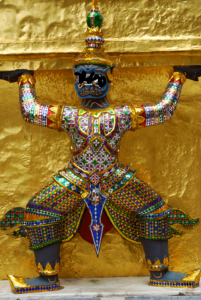 I don't know why (that shit just rhymed).
Anyways, I got some powerful shit around me! The sense that I got (and I got this last night after drinking Jack Daniels WHILE PARKED WHICH IS A HIGHLY SPIRITUAL DRINK CREATED BY A SLAVE):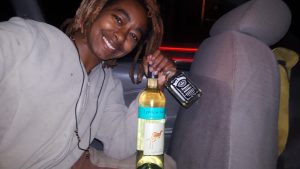 – It's funny: when I drink Jack Daniels, I DO NOT EVER GET DRUNK but it heightens my spiritual awareness. Even after drinking moscato which is known to cause headaches cause it's so sweet – I GOT NOTHING, NOT EVEN A HANGOVER! It's not high tolerance because Vodka still gets me sick. By the way Jack Daniels was made by a BLACK SLAVE! LOOK IT UP!!
Now wonder in the Weezer song, "Say It Ain't So (That's my drinking song) he says, "This bottle of Stevens awakens ANCIENT FEELINGS"!
– I notice I see shit with malt liqour!
That experience was INTENSE!
I've always known I was special and that I come from a great lineage. I've heard people say that some of these spirits are around me but to SEE IT – AND THESE ARE SOME ANCIENT POWERFUL GODS, THE ONES YOU SPIRITUALLY SACRIFICE PEOPLE TO LIKE CHRISTOPHER CASE:
It made me realize I got alot of fucking power. That's what my detractors been don't want me knowing. Some real powerful shit – excuse me, Gods (I don't wanna piss them off now that I SEE they are around). These are not no lil voodoo, santeria spirits but some real fucking, BIG DEITIES: MESOPTOMIAN, SUMERIAN!
That's why my eyes do this!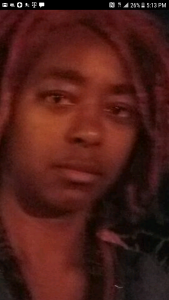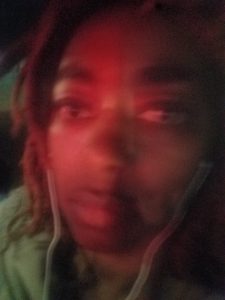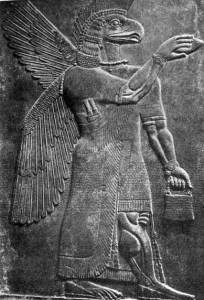 That's not a coincidence! Enlil is the original GOD! I don't have no small shit around me! THE ONLY WAY YOU HAVE POWERFUL SHIT LIKE THIS IS IF YOU ARE A GOD AND YOU CAME HERE TO DO SOME SHIT!!!
Peep this Youtube subliminal: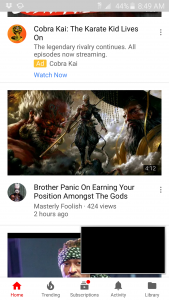 Now you see I'm for real!
That's why I keep having those Antichrist visions:
https://toplessinla.org/2018/02/08/and-yet-another-vision-to-be-recruited-into-being-the-antichrist-and-sports/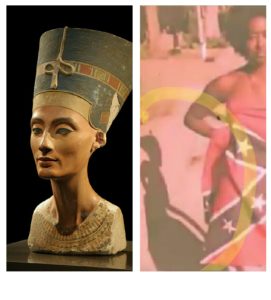 – NOTICE IN THAT ONE I'M CASTING THE SHADOW OF NEFERTITI!
DO YOU SEE WHAT I MEAN:
https://toplessinla.org/2017/11/16/the-illuminati-still-trying-to-recruit-me-for-their-perverted-agenda/
That's why my name adds up to 999: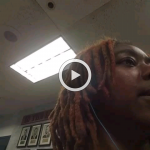 This ain't by coincidence, it's by design!
Even after coming to from this – I feel powerful, like a fucking God and people better bow down to me: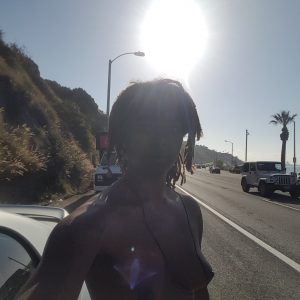 That's why I feel – the cops could be worse with me but not (as I've shown here they kinda play with me: https://toplessinla.org/2018/01/26/alien-la-cops-threaten-me-in-malibu/ ) in how they treat me! I feel certain people KNOW who I Am and what I came here to do! BTW they blocked me from commenting on facebook: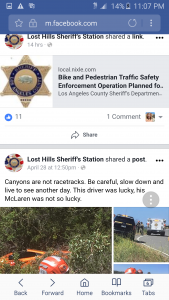 – LAPD blocked me from Twitter once!
You can tell who a person is by the spirits they have around them – I got some POWERFUL SHIT and so no wonder mofos are trying to deter me off my path. I notice all this week CRAKKKAROACH MALES have been more than "helpful" – they were sent by the Demiurge – with one trying to divert me off my Path by forcing me to like him, FUCKING WITH MY FACEBOOK, ETC., trying to compel me through mindfucking that I got "bad shit around me" (Yes, BAD FOR THE CRAKKKAS, MY ENEMIES) and that they are trying to keep me from having relationships with people (A demon – hold up, it's oxymoronic to say "demon" and white as they are one in the same -put it in him to try to force a relationship by saying that I have shit around me that draws him into me – helplessly, sexually!). All this week crakkkaroaches been trying to make sexual overtures! Also, before that I had some crakkkaroach (I think the same one – this young blond kid who had been trying to talk to me about my topless thing who drives a pick up truck who, while passing by my car at midnight on a bike, said (while he thought I was asleep), "You shoulda got an rv, bitch" CAUSE HIS TINY PINK DICK INFERIOR GENETOC RECESSIVE CRAKKKAROACH ASS CAN'T HAVE ME (I SENSED BAD, DECEPTIVE – AS ALWAYS WITH EM – ENERGY FROM HIM)!
It's because they see what's coming:
https://toplessinla.org/2018/04/08/how-the-netflix-film-bright-reveals-that-the-antichrist-will-be-the-savior-to-blacks/
– And I don't lower my bloodline with furry animals aka Cave Apes! 🙂