This shit here ain't happening for nothing…
THESE PEOPLE HERE:
https://toplessinla.org/2018/02/06/irene-brennan-a-breakdown-of-the-type-of-reptilian-demon-possessed-people-who-come-for-me/
https://toplessinla.org/2018/02/03/this-is-what-true-demonic-possession-looks-like-the-donna-martinez-story/
ARE AGENTS OF DARKNESS!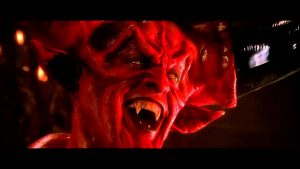 That said, I had a convoluted VISION the other night of being recruited into becoming the Antichrist – Not a first!
It had something to do with sports – the manipulation of it – and making inroads for a BLACK WOMAN to become the Antichrist! Now, mind you, I saw Egyptian motifs – I was told Egyptian deities were around me, hell you can see Nefertiti formed in my shadow, here: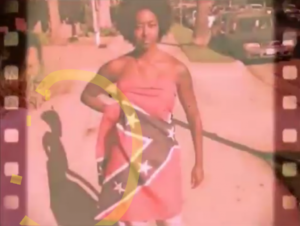 Now it makes sense behind why Katy Perry's "Dark Horse" which announces the arrival of the Antichrist as conveyed here:
– No wonder she says, "DARK horse" as in TROJAN HORSE… Think about it!
The whole sports thing was about changing the culture of America to make it more amenable to accepting a BLACK FEMALE ANTICHRIST!!! I recall seeing a sceptre, people around me telling me they hope people accept me, etc.
That said, I BELIEVE EVERYTHING I HAVE GONE THROUGH ESP. AS OF LATE LIKE RIGHT HERE:
https://toplessinla.org/2018/02/06/i-was-attacked-last-night/
is designed to CRUSH MY SPIRIT, TAKE OUT THE GOOD and force me to become the Antichrist which I discussed and have had MANY visions of like in my previous post here: https://toplessinla.org/2018/02/08/they-cant-kill-my-spirit/
This PROGRAMMING reminds me of how children subject to MK Ultra have the GOOD taken out of them through the torturous rituals so they can perform with a total lack of conscience the later the roles the illuminati/darkness wants them to perform which is so eloquently explained here:
http://educate-yourself.org/mc/illumformula1chap.shtml
AND by a first hand victim here:
They want to break down my resolve, my spirit!
That's why all these evil REPTILIANS, DEMONS HERE ARE BEING INFLUENCED BY REPTILIANS, DEMONS TO PUT SPELLS ON ME:
https://toplessinla.org/2018/01/23/cult-of-white-reptilians-fucking-with-my-ass-for-not-being-able-to-use-me/
This is why SPIRITUALLY these visions are being revealed to me so that I can communicate it to you and ULTIMATELY, STOP IT!
The illuminati takes EVERYTHING meant for good and warp it for EVIL. For instance, when you see their SELL-eb puppets doing THIS with their eye, putting the round circle using their fingers around it, they are mocking and simultaneously claiming the power of Ra, the Egyptian Sun God, FOR EVIL. I believe I was sent here for a much greater AND good purpose. They are trying to pervert me and my purpose for evil.
Of note, Adolf Hitler's Numerological Expression number (ie destiny number) was three perfect 666's: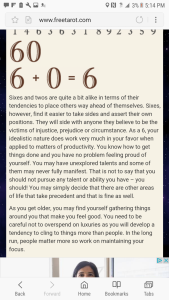 Mines are three perfect 9's: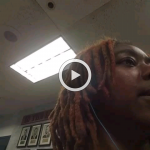 Now, for all you numerologists, you xan see why they want me!