Emphasis on the "TRANS" or shall I say "TRANCE" LIKE "TRANCE-FORMATION OF AMERICA" BY FORMER MK ULTRA "PRESIDENTIAL MODEL" CATHY O'BRIEN WHO WROTE THIS BOOK:
– which was used in the letter as if to TRANCE-FORM me into something THEY WANT ME TO BE SO I CAN BE USE-ABLE FOR THEIR OWN ENDS!!!
AFTER ALLL I BEEN THRU, LIKE HERE: https://toplessinla.org/2018/02/06/i-was-attacked-last-night/ … I told ya these MOTHERFUCKING BASTARDS – THE ILLUMINATI – behind their curtains of minions, they were gonna try to recruit me and this Susan Rinderle person is the latest in those attacks!
That said, here is an "invitation" to some "new leaders" (aka mold me into whatever they want) BS she has going on…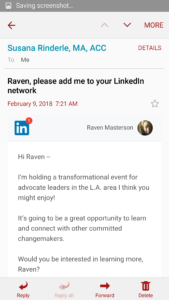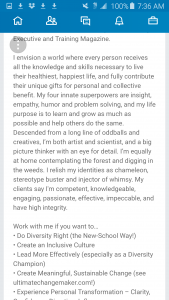 HERE MY RESPONSE: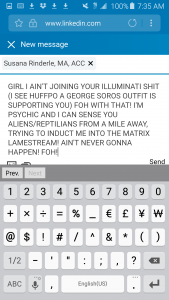 – I ain't fucking around… NOT this year with these bastards…
NOW, LOOK AT WHO SHE HAS WORKED FOR AND DONE SPEECHES FOR: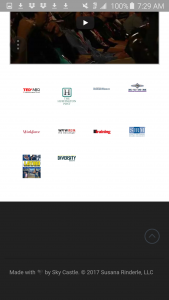 She was a contributing writer for the Huffington Post, the same FAKE NEWZ PUSHING, SATANIC REPTILIAN DARK LAMESTREAM MEDIA ELECTRONIC INTERNET PAPER TOWEL (AS IT SHOULD BE TO WIPE YOUR ASS WITH – "ELECTRONICALLY") which is owned by Arianna Huffington who has ties to George Soros here:
http://www.americanthinker.com/articles/2010/03/soros_another_golden_match_for_1.html
Here are some screenshots in case ANYTHING happens to that article which SHOWS HOW GEORGE SOROS PAID TO PUT MONEY INTO HUFFINGTON POST: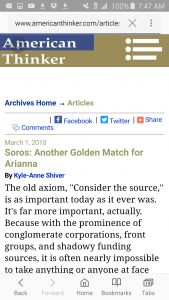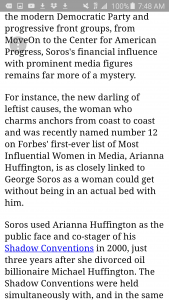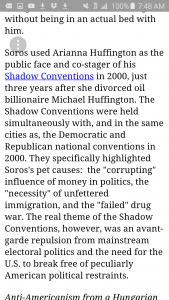 – YOU SEE WHAT I'M DEALING WITH???
Now, she has also done speeches for TED TALKS aka TEDx which is some bs speech – new BS guru churning out type "machine" org/ C.I.A. asset HEAVILY BACKED by none other than GOOGLE which you can see here: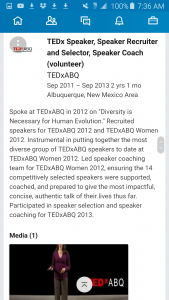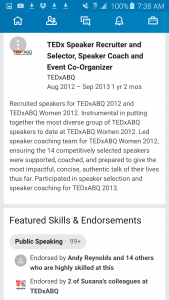 Here's more on what she does: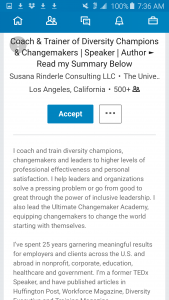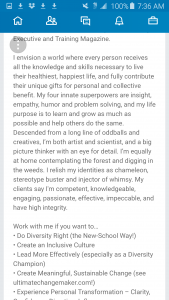 – Notice here how she helps out "disadvantaged women of color" – Okay (FOH!)!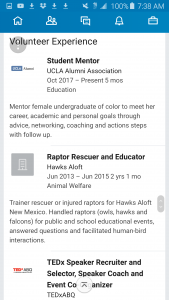 This is not the first time they have tried to recruit me which you can read here: https://toplessinla.org/2018/01/04/i-warned-you-all-they-would-try-to-recruit-me/
You mofos need to stop (I know that there's people at Google/Youtube esp. WATCHING MY PROGRESS and trying to veer me IN a certain direction, probs. 4 this): https://toplessinla.org/2018/02/08/and-yet-another-vision-to-be-recruited-into-being-the-antichrist-and-sports/ which happened not too long after the "mexican attack" incident. I KNOW WHAT THIS SHIT IS DESIGNED TO DO AND IT JUST PISSES ME OFF AND MAKES ME EVEN MORE DETERMINED to go against you bitches, no matter how many demon possessed, really REPTILIAN/GREY ALIEN POSSESSED mofos you send for me like this person here: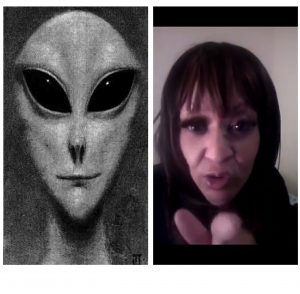 – NOTICE HOW BLACK HER EYES ARE – DEVOID OF SUNLIGHT – LIKE THE ALIEN GREY TO THE RIGHT!!!
That said, I am too intuitive, too internally strong to fall for you all's shit. Ya'll think that after that other incident, this shit pops up and I somehow am not supposed to see it for what it is! I'm not supposed to see that this shit is linked (what they are doing to me is analogous to what they try to do in mk ultra in which they try to break down the person's resolve THROUGH TRAUMA – WHICH IS WHAT THEY ARE DOING TO ME VIA INCIDENTS LIKE HERE: https://toplessinla.org/2018/02/06/i-was-attacked-last-night/ – TILL THEY JOIN THEIR SIDE! This what they are trying to do to me. As 2Circles on his youtube channel here said: https://www.youtube.com/user/2CircIes
"They will try to recruit "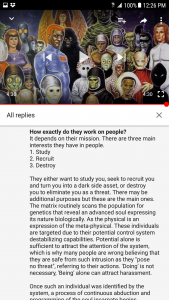 I guess they got me pegged in BOTH the recruitment AND DESTROY STAGES, LOL!
This how they got Kanye: I got the sense that Kanye wanted to be a preacher to reach the kids, but saw rap as a better venue – not realizing HOW EVIL the music industry is! Make a long story short, they destroyed him, had him – dejected, labeled crazy, KKKOON-IFYING HIM, DEGRADING HIM, calling him crazy, etc. etc. See, he wasn't someone originally involved in MK Ultra programming BUT THE POWERS THAT SHOULDN'T BE can foresee through things like this: https://www.dailystar.co.uk/news/latest-news/586316/Alien-UFO-Life-on-Mars-CIA-Psychics-Declassified-Files-Stargate-Project-Shadow-People WHO WILL BE A THREAT TO THEIR AGENDA IN THE FUTURE AND WHO WON'T – of which Kanye clearly was! They now practically cloned him as this Hollywood Reporter article inadvertently proclaims HERE: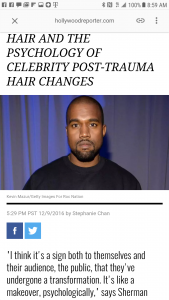 and now got him trapped, underground, LOCKED UP "FOR HIS OWN GOOD" AS IF HE IS INSANE CAUSE HE SPOKE OUT AGAINST THE SYSTEM (I JUST SAW A VISION OF HIM IN A SMALL WIDE CIRCUMFERENCE 7 FT TALL CAGE WITH HAIR SIMILAR TO WHAT CHRIS TUCKER WORE: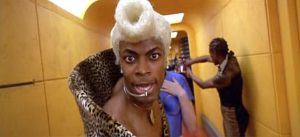 IN THE "5TH ELEMENT" – a story that dealt with Jesus and apocalyptic, Egyptian themes which I discussed here: https://toplessinla.org/2017/05/17/the-fifth-element-film-reveals-christ-the-redeemer-will-be-a-black-woman/ WITH MISTY LIGHTS, A PURPLE (PEEP THE SYMBIOLOGY HERE) BED OUTSIDE WHICH WOMEN WHO ARE MEANT TO PROGRAM HIM SUCH AS THIS DARK HAIRED LIGHT OLDER CREOLE LADY – WEARING A PURPLE BED ROBE GET ON, HE IS ON THE BARS SHOUTING FOR HIS FREEDOM, BEGGING TO PLEASE BE LET GO and that he'll do anyhthing to get out from under there which I sense he may be there (maybe I'm seeing his soul) for all eternity! He I sense is in a Deep Underground Military Base where reptilians, aliens and US military are at, doing what they do!
Ya'll don't think I can see past your tricks. You're sadly mistaken AND IT WILL ONLY PISS ME OFF!
That said, you all sincerely need to stop! I sincerely hate you all for the fucked up things you all have brought upon me via spells, etc. These mofos at the top, THESE REPTILIAN MOFOS are influencing people to come after me, attack me (which has been going on for much of my life) and then acting like that "shelter after the storm" with fake help (much like you all's fake news) like when google pretended to help and gave me $745 as a recruitment tool after getting attacked at the artist loft THEN turning against me when I exposed those mofos! I SEE HOW YOU DEMONS OR MORE ACCURATELY REPTILIANS, GREY ALIENS WORK! I see past you and what your agenda is for me WHICH THE MASSES CAN SEE RIGHT HERE: https://toplessinla.org/2018/02/08/and-yet-another-vision-to-be-recruited-into-being-the-antichrist-and-sports (THAT VISION CAME RIGHT AFTER I GOT ATTACKED BY THAT MEXICAN). I see right past your bs! 1) YOU'RE GONNA FAIL cause I see past your bs! I'm resilient and through thick and thin I stick to my guns, the truth. I am not swayed by ego (lol cause of what happened I don't let people try to influence my ego to do bad shit against my best interests or allowing ENEMIES to "come in" and try to take advantage of me while in a vulnerable state) or material things. I was born that way! You can't attack me that way. NOR can you change me. BEING A TRUTH TELLER HAS ALWAYS BEEN A PART OF ME! JUST ASK MY MOM OR DAD! I don't see life worth living IF I CAN'T BE ME IE TELL THE TRUTH and no amount of spiritually sending assholes to attack me, manipulate ie influence me or… recruit me will change that!
SO, GO AHEAD and send ALL THE REPTILIAN POSSESSED METHHEADS TO ATTACK ME! Send ALL the trolls my way to divert others from hearing my message or hearing what I have to say. BUT you will NEVER RECRUIT ME, EVER!!! And that's something you will HAVE TO DEAL WITH TILL THE DIE I DIE WHICH WILL NOT BE AT MY OWN HANDS!!!