The audacity!
The nerve of these wetbacks to get pissed cause I wear my border patrol t shirt after what these demons did to us in Chicago: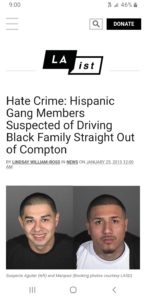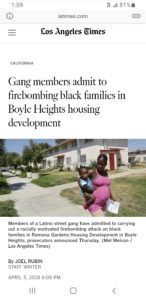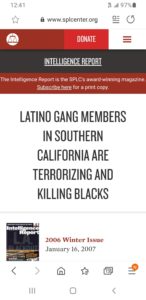 The Difference In How Mexicans Treat A Hostile White Lady Vs A Black Lady
– Whites were looting but they didn't go after them….
Looka this:
Mostly WHITE kids and wetbacks looting yet this ILLEGAL WETBACK shouts the n word!
They shoot at us yet have the nerve to wanna befriend us after we get em back ?:
– But looka how sneaky they are. After calling for a truce after we defend ourselves in Chicago after they were beating and killing black pregnant women and elderly, they turn around and assassinate the leader of the Black Gangster's Disciples:
…..There was an article on it but I gotta find it. I think it involved two dudes.
And yet ya'll wanna unite with these creatures.
With that being said, you have to understand what you are dealing with in them. Wetbacks come from a demonic human eating reptilian bloodline steeped in violence and low vibratory behaviors:
Why I Say That Mexicans Are The Children of The Devil aka Reptilians
I Am REALLY FUCKING CONVINCED That Wetbucks and South and Central Americans Are Some Evil Demonic Reptilian Spawns
The Reptilian Seeds of Quetzalcoatl Are Meant To Keep Us In A Low Vibratory State
This is why they have an unusual obsession with sex, drinking and other low vibratory behaviours because they are operating strictly from a reptilian consciousness aka the reptilian part of the brain, thus there is no negotiating with them cause given that they operate from such a strictly low level consciousness they will only be glib, sneaky, fake (kinda like how they will talk about you in Spanish but then lie to your face that they weren't with the energy being so that you can't pick up on them lying).
Their behaviour is consistent with psychopathy which is where a person, again, operates from a strictly reptilian consciousness.
Due to their reptilian demonic bloodline and oversoul consciousness their organic portals tend to be vessels for very demonic beings….
Which brings me to my next point. Notice that I am not getting upset at the audacity of them getting pissed off at my border patrol t shirt despite what they have done to blacks because I understand them:
….I understand that because of their sociopathic nature it is just in them to feel entitled to things as a tool of subjugation and conquering because that is just how their reptilian consciousness works due to their reptilian demonic oversoul that controls the hivemind of their organic portals….
They think that because I am black they – in their demonic hivemind consciousness have decided that I should be one of these gullible blacks to go along with the fake pro black and brown unity narrative cause they have no respect for us and, like an unfiltered version of whites, feel that we should allow ourselves to be taken advantaged of and used like one indicates here:
I even heard that fucking dude talking about he wanted to beat me – a woman – up for my shirt and these creatures wonder WHY I say what I say about them:
– This the incident that got me realizing their true demonic, cruel, racist nature!
I truly do hate them.
I guess he even sent his fellow demon seeds and a nasty trashy slutty white bitch to harass me cause they know what I say is true…..
– One of em trying to make it look like being a monkey is a bad thing when all it means that blacks are the original humans while they come from reptilians straight from hell…..
I am happy that I am becoming a threat to them. They ain't seen nothing yet…..
They even had a brother that day come over I think to try to talk to me lol…..
Well, talk to the 'woke ?? LOL:
– I was overly friendly which I shouldn't be because I had a very powerful possessing entity in me that possessed me to drink – as what has been going on (I got rid of the main one on Thanksgiving) – and just changes my personality….
Anyways, I guess my spirits saw them – and the folks they were gathering with (a dude I know told me about wetback gangmembers in all black – a very demonic representative colour representing death and darkness – gather at the beach and make things unsafe for others) – as a possible threat to me, esp. given that they sent a brother to "smooth things out" cause they didn't like my border patrol t shirt (fuck you wetback ??). So thus my entities sent someone to mess BOTH THEIR TIRES UP! Like how does that happen? Fucking crazy.
That said this is why you have to see things in a spiritual light. My hatred for them goes well beyond mere "a few did me wrong." I have seen their oversoul consciousness and it is demonic. They are innately, inherently demonic and have a bullying, subjugating mentality so the only way to deal with those creatures is to fight fire with fire:
It brings me great joy to know that I may be able to do something about them someday as a final solution.