I wish somebody would run all they asses over….
I remember when I got raped one of em sung, "Sharing is caring."
Run over they asses ??‍♂️??‍♂️??‍♂️??‍♀️??‍♀️?
Next time I'm gonna run over they ass they say some shit like that again….
They ain't gonna do another fucking thing after this I guarantee that ??
Fucking wetbacks ?????
Anyways, kuddos to the brother for showing out cause them wetbacks LOVE to put they hands on black women as they tried to pull here:
And here:
Wetbucks Treat White Crackhead Like Gold While Treating Black Crackhead Like Shit
Which is why I hate them.
At one point – and this is how you gotta deal with the basturd seeds of Quetzalcoatl – when I pulled into a turnabout to make a u turn, I saw them approaching and right when they were about to do something I pulled a lil knife on they ass letting them know I was gonna carve em up!
They got the wrong!
ALLL today I've been getting fucked with BY WETBACKS like this demon seed here calling black men – MY BLACK DAD – A NIGGER (based on his email address with the MD in it it seems he is a medical doctor. He needs to be EXPOSED! Imma get them dox!). Here his email by the way since apparently he lonely and is looking for company: juanperezmd1@gmail.com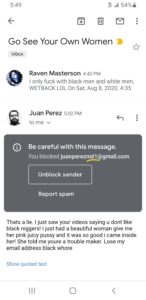 Looka these nasty, perverted emails this sinister demon seed of Quetzalcoatl done sent: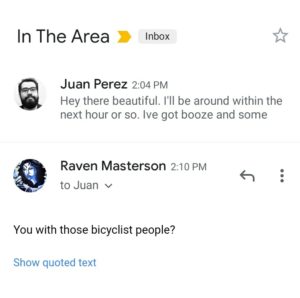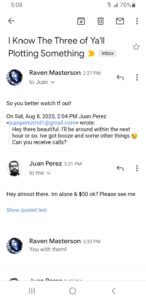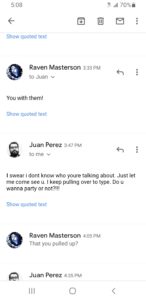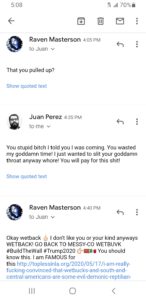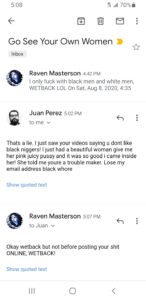 Now this beener bean bag is saying he hates prostitutes yet tries to see us…. ole beener bean bag ? (lack of) ILlogic: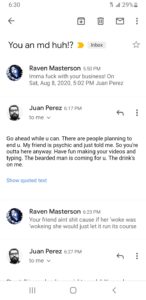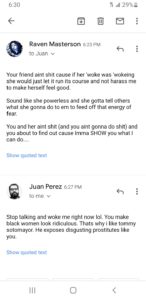 Based on my cards….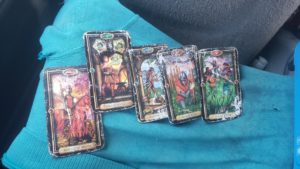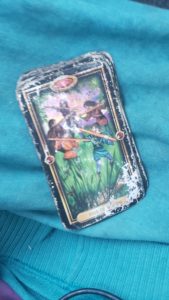 And as I say here….
I think he was trying to set me up for them fucking mexicanT ass bicyclists from earlier….
Punk ass bitches!
That said…. I have been getting fucked with by the demon seeds of Quetzalcoatl, with one talking about "she gone do this and that". As I said here…..
Folks who say what they gonna do, and try to impress what they gonna do – ain't got shit, ain't got no power!
I'm strong and always been strong (I don't see the point of living if you can't defend yourself) and I can't be broken.
This shit straight spiritual warfare cause you got forces on the other side using these jackasses (notice it is ALLL wetbacks being used by their reptilian zaddies to carry out their agenda) as sacrifices to try to defeat me. But that shit ain't gonna happen.
I laugh cause of all the projection, lying, JEALOUSY that exudes in these emails like saying I'm innately evil (this wetback bitch reminds me of Pearl Fernandez who said the same thing to that poor lil angel Gabriel Fernandez before she murdered him – wonder what this spick bitch does to her half black kids?), saying I'm hateful and suffer from insomnia (I've actually been having GREAT dreams about celebrities strangely)…. meanwhile she the one sending me hateful emails throughout all hours of the night and getting other sadistic, lonely assholes involved.
People like that you don't even give em your energy; you give em enough rope to hang themselves – which is why I simply block em ???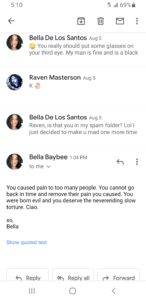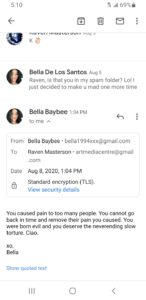 This heaux (who claimed she cursed me) went from Bella De La Rose to Bella Baybee. I saw my cards…. I can only wonder why, lol!
Here her email (give her some attention too cause apparently her "big black husband's dick" ain't doing shit for her):
bella1994xxx@gmail.com
That shit worked (or shall I say 'woked) with that Latonya girl who started stalking and harassing Eligio Natureboy. She lost her mind real quick, then her job then had to move back home with her ma as I chronicle here:
A Case Study In Demonic Possession And Entity Attachments: Latonya Jones and Jamila Chontai Briscoe aka High Priestess Jamila
Imma continue focusing on healing and ignore these idiots and let those evil ass entities they working under take care of em while I get back my whole Self cause I love mycelf!