I HATE these motherfuckers – THAT is an UNDERSTATEMENT to say the least!
I died when he wouldn't let me see his license plate – interesting they cover it up – and it flew down right when I needed it…..
It is CA license plate number 7A43355.
This IT.
This STUPID mofo – like how tf you don't think I'll link this back to you – even sent an equally, stupid, fat, retarded wetback to sit behind my vehicle and masturbate and actually got the audacity to TRY to gaslight when he – they both – are just – I mean these fruit vendors out here – not all of him – but him and that other Arab abi dabi abu gharib 911 hijacking planes to fly into world trade centers ass bitch who I once caught SHITTING IN A BAG THEN THROWING IT IN THE FORESTS HERE IN TOPANGA….
Here his license plate…..
It is CA license plate number 6C80049.
Here is the car and license plate of this 17 virgins in heaven with Allah lusting ass mofo……
His license plate number is CA license plate number 6SWA307.
I think he mighta been part of that lil caravan that celebrated the bear mace rapist cause I do remember a gold prius being a part of it….
I can't stand these mofos. The energies of them and their clients are so low vibrational, so low frequency that I just can't fucking breathe which is why I hate them around.
The energy I get off of them is THE lowest vibrational I have ever encountered: TOTALLY, ABJECTLY ONE FUCKING DIMENSIONAL! No nuances, no crevices, no cracks in their wooden frames they call bodies.
They are the quintessential epitomie of fucking organic fucking portals:
Like as said in the article these mofos entire "lives" – if you can call em that – circumvent around the cluster A functions of wanting to fit in – like a sociopath – pursue wealth, money, material trinkets or at least the idealised concept of the American Dream while looking down upon us REAL Americans who don't want that shit (cause we see past that shit) void of understanding the nuances of us as individuals.
In other words, if they see you as "poor" they look down upon you with detestment and contempt.
I spoke on this regarding them before…..
Don't Think You Can Come Over Here To America And Disrespect Us Americans
Here is one of em, living the dream, shitting in a bag that she throws out in nature, harming the animals, acting like a fucking animal….
But got nerve to look down upon me…..
That being said one of em – the female one – was sending messages talking about she wanna kill me awhile back….
Fruitbat Sends Emails EXPOSING That She Is Really In The Biz of Torturing and Killing Homeless Women
THAT SAID – I can't stand these mofos, with their pungent self righteousness, lack of discernment in terms of judging people thru the filter of nuances, inability to comprehend people and things and events based individual differences.
They have no Soul, no inner life, no feelings. I see them for what they are, which are robots, and I don't even need my third eye to figure this out….
I been here for a long time. These mofos, who are not even native to my country, just came plotting their asses over here, plotting to get rid of me so they can sell their fruits cause given they have the consciousness of a roach that is all they can do 🤷🏼‍♀️🪳
That said, on the first day this sand nigger came over here IT – this mindless automoton, called me a nigger.
I heard it while I was sitting in my van, minding my own fucking business.
I don't accost people for no fucking reason.
Just today I heard that pos then refer to me as a "slut" while blaming me for why no one wants their overpriced fruits when you can just hop on over to Vons or Ralphs and get cheaper and safer shit (given one of em shits in bags who knows what they be doing with them fruits).
You damn right I read him his rights and "degraded" by calling him what he is: a sand nigger from the caucus mountains who rapes lil girls (and possibly boys) as per their cult-ure and asked if he knew Osama Bin Laden and tell him I said "hello."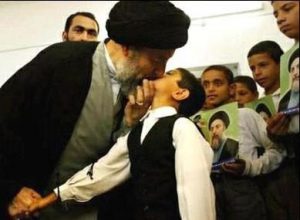 This trash comes from a place that does this as their cult-ure but got nerve to look down upon a real native american, living her life as a free spirit on her own soil…..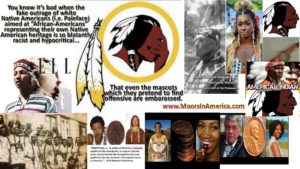 GTFO.
I told his ass go highjack a plane and run it into some world trade center somewhere……
When you watch the video, you can see the inherent smugness in that ugly motherfucker's face, like I ain't shit. I'm nothing cause he perceives me – and my Chevy Astro mansion 🏡=🚙 – as "poor".
BOY I TORE HIM DOWN when I said, I bet you get raped like them lil boys in Afghanistan do 😂🤣
He put his head down cause he knows it's true.
You know, looking at him, he even got that closet homo pedophile look and build…..
– Thru my third eye…. I saw him and a coupla other dudes gathered around a blonde woman and they were beating and raping her.
I thought he mighta been a pedo but he gave violent, sociopathic sexual predator vibes….
He was holding his head so high when he said, "Imma call the police" like he is better than me…..
You know what, again call ICE hotline at
866-347-2423 cause ICE been cracking down on illegal vendors as they should…..
Also call the Los Angeles County health department at (213) 240-7821 cause I've seen quite a few motherfuckers, walking away, looking ill and puking after eating that contaminated ass, shit infested ass fruits.
Also call the people in charge of the permits – I just see LA County.gov – at
213-974-1234 so they'll investigate their ass and make sure they got the proper permits to do business cause them motherfuckers be coming to this country, thinking the camel toe bullshit they be doing in their country will work over here.
This nasty mofo – I just get nasty hateful ornery FAKE – really, dead, Soulless energy off of him needs to be humbled.
I heard them fruit mofos be calling the cops on the homeless, folks living in vans, RVs esp., trying to run us out like he's somehow better tho I have caught shitting outside on numerous occasions too, polluting the area (Imma get vid one day of that).
That said, mofos like that, their energy pollutes an area. My shit is HIGH and low vibrational mofos like that pos who secretly rapes and beats women as seen thru my third eye don't like it.
He gotta go for the betterment of the frequency of the area.