LOOK at what they took my channel down, for: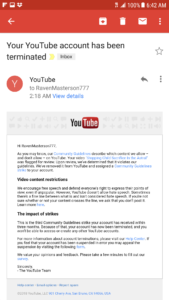 HERE'S what they banned me for, which you can read, here:
https://toplessinla.org/2018/01/21/stopping-child-sacrifice-in-the-astral/
Alot of it has to do with Youtube sending CRAKKKAROACHES like this person here SENT by youtube to "endear themselves to me" I feel: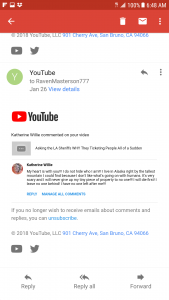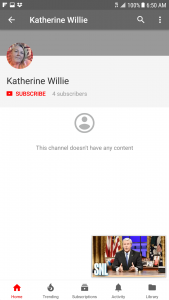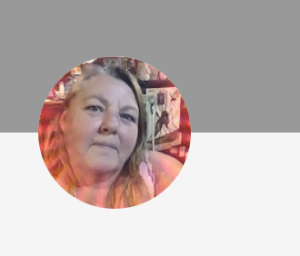 – I see evil and dangerous deception in that bitch's face!
…Since that vid had been up FOR WEEKS after I had this online encounter with some occult "cult" group (Here are links to the articles):
https://toplessinla.org/2018/01/22/white-reptilian-bitch-threatens-me-after-revealing-child-sacrifice-ritual-in-the-astral/
https://toplessinla.org/2018/01/23/cult-of-white-reptilians-fucking-with-my-ass-for-not-being-able-to-use-me/
That said, I already OBSERVED fucking YOUTUBE AGEHT TROLLS like Lord Imaginative, here (notice this mofo doesn't talk in his vids cause it's probably a CRAKKKAROACH while pretending to be BLACK by subbing largely to black channels, including mine which you will see down below):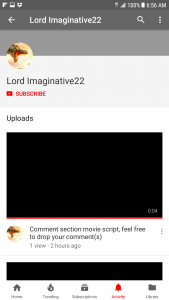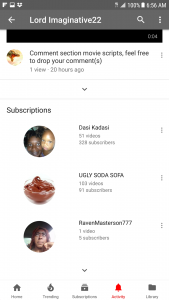 – NOTICE that illuminati #, #22 which is a number usually used by FREEMASONS MEANING "MASTER BUILDER." As a former satanist, it also represents SATAN! You can read more about it's freemason purpose, here: http://www.crystalinks.com/numerology4.html
Here is it's numerological REAL purpose:
https://www.sunsigns.org/angel-number-22-meaning/
Anyways, I'm not shocked by this! EVERYTIME I GET A LARGE FOLLOWING, YOUTUBE PROCEEDS TO TAKE MY CHANNEL DOWN! Why? Cause I am not going the route they want me to go into which is this:
https://toplessinla.org/2017/06/22/the-illuminati-trying-to-recruit-me-to-be-the-antichrist/
I SENSE that they want me to make myself amenable to "everybody", appeal to a larger following (ie CRAKKKAROACHES) so said popularity can be segued into THIS:
https://toplessinla.org/2017/06/22/the-illuminati-trying-to-recruit-me-to-be-the-antichrist/
They also shut it down cause I run crakkkas off since I know their nature VERY WELL and how they amass themselves on BLACK SITES to STEAL OUR KNOWLEDGE!!!
I'm not fooled and I see what you all are trying to do!
That said, I want to make my vids faster so you all can watch them. PLEASE donate here: paypal.me/RWilliams387 so I can make the content EASIER to watch!
Youtube/ Google/ CIA DON'T EVEN WANT ME ONLINE which I have discussed here:
https://toplessinla.org/2017/10/17/google-is-so-intimidated-by-me-they-are-now-sending-fake-pro-black-government-shills-to-shut-down-my-site/
I feel it is high time and in my – and others who are going through the same thing ie REAL TRUTHERS – best interests to BRANCH OFF and create our own spaces, hovels online for the greater good cause Youtube – which we ALL know is owned by the C.I.A. Think about it, with advertisers boycotting youtube – and even before it – YOUTUBE SAID THEMSELVES THAT THEY WERE NOT MAKING MONEY FROM ADVERTISERS WHICH YOU CAN READ HERE: https://www.cbsnews.com/news/4-reasons-youtube-still-doesnt-make-a-profit/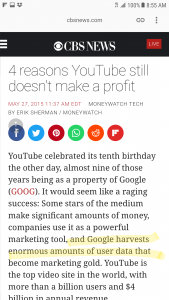 – LOOK AT HOW IT SAYS THEY MAKE MONEY BY HARVESTING PEOPLE'S DATA! FOR WHOM!!!!????
will KEEP running REAL TRUTHERS LIKE ME OFF yet they won't fuck with youtube channels like "The Outer Limit" or the FAKE "RichieFromBoston" CAUSE THEY ARE ALL FAKE (BEWARE of any HUGE youtube channels cause they are getting recommended ie are HUGE cause they serve the reptilian illuminati's agenda). Real truthers like me get SHUT DOWN which is why it is IMPORTANT at this time to carve out my OWN SPACE!
IF THEY TRYING TO RUN A MOFO OFF – LIKE ME – THEN YOU KNOW THAT MOFOS THE REAL DEAL!
After all, blacks talk about supporting other blacks, so why ain't you helping: paypal.me/RWilliams387
Thank you!!!