Screenshot taken from John Podesta video (DOES THIS LOOK LIKE FUCKING "CHRIS CHAN" TO YOU???):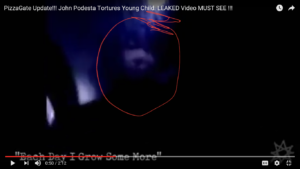 Here is the video I am talking about:
Buy vid here [purchase_link id="29353″ text="Purchase" style="button" color="blue"]
Here is Titus Frost of Youtube's reaction here:
https://www.youtube.com/channel/UCDHrwVzgl-vZ14wWnN1LVjQ/videos
Here is my response:
That said I just got through watching the Titus Frost take on this and I can't help but get disgusted at how he is in a way throwing the whole #pizzagate thing – and thus kids' lives – put the window all cause he wants a few coins which many people was the cause of the feud between him and David Seaman…
That said, as an artist, someone who has worked in HELL-Yweird – FUCK IT, AS SOMEONE WHO READ THE JOHN PODESTA WIKILEAK EMAILS (HOW THIS WHOLE SHIT GOT STARTED), PIZZAGATE IS FUCKING REAL: https://wikileaks.org/podesta-emails/ and HERE: https://our.wikileaks.org/Pizzagate
…which notes HELLery Clinton's "relationship" WITH CONVICTED CHILD TRAFFICKER LAURA SILSBY:
http://pizzagate.wiki/Laura_Silsby
AND NOTE THIS INCRIMINATING ASS EMAIL in which this BITCH – Tamera Luzzatto who is in charge of government relations at The Pew Trust talks of transporting 3 KIDS into a swimming pool FULL OF POLITICIANS AS "FURTHER ENTERTAINMENT" all which you can read here: https://wikileaks.org/podesta-emails/emailid/46736
Here is a screenshot taken of the location of that message down below: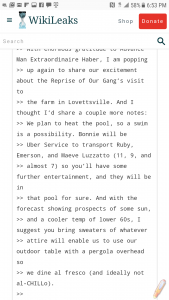 AND LOOK AT THE DESCRIPTION FOR HER BLOG, EVIE'S CRIB (as a former hooker I recognize the wording and everything as being indicative of how you ADVERTISE SOMEONE FOR SEX):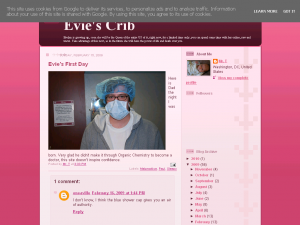 Also, you can't get any sicker than Jeff Koons (he tried saying that was his big 6'2 linebacker ass wife but looking at the proportions on his mate – that's more than likey a kid cause even unusually thin adults don't look that fresh or small – not even midgets):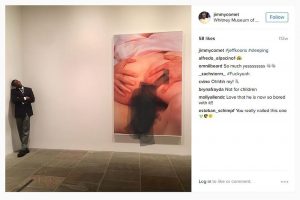 Pizzagate ain't nothing new. Watch this documentary:
There is more on this but the shit I showed is SICKENING ENOUGH. This blog COURAGEOUSLY covers it: https://www.sott.net/article/335512-Pizzagate-Podesta-pedo-perps-and-Clintons-international-child-sex-trafficking-ring-exposed
I notice ALOT of LEGITIMATE LINKS talking about #pizzagate unless they are #lamestream have been "debunked" IE SCRUBBED AND WIPED CLEAN OFF THE INTERNET!!!
THAT SAID…
Let me debunk Titus on this. I AM A HUGE FAN OF HIS! I see ALOT OF PARALLELS BETWEEN HIM AND I: When he corageously went down to the "allegedly" closed Pegasus Museum (which still reportedly had lights on even though it's closed) it reminded me of the advebterous paths I used to take while copwatching – going it alone and other parallels like how he speaks his mind fearlessly, etc. and often makes al9t of sense. That said…
Here is where ole boy goes wrong…
1. He states that "chris-chan" made the lil boy screams:
Okay, I have been following "Chris-chan" saga on encyclopedia dramatica FOR YEARSSS, since around 2009 and one thing I can say FOR A FACT is that they started "covering" ie HARASSING HIM WHEN HE WAS A GROWN ASS MAN SO HOW THE FUCK YOU GONNA "SPLICE" THAT SHIT IN A VIDEO AND GET WHAT YOU HEAR IN THE FUCKING JOHN PODESTA PEDOPHILE TAPE IN WHICH YOU HEAR THAT FUCKING KID RESPONDING TO THE MAN'S FUCKING COMMANDS IN THE FUCKING BACKGROUND??? ALSO YOU CAN HEAR ANOTHER MAN (POSSIBLY THE TORTURED CHILD'S DAD – JUST TYPING THAT MAKES ME CRY – SCREAMING IN THE BACKGROUND). That shit haunts me…
Here is Chris-chan: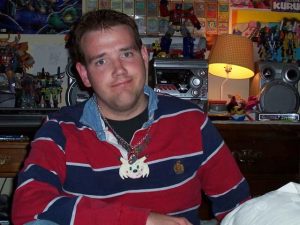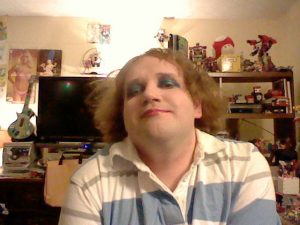 HERE is how this GROWN ASS MAN sounds…
That said, on to the next…
2. He tries to attribute the "John Podesta" voice to this mofo named "boogie" something down below. Listen to a video of this "boogie" dude and John Podesta and tell me if that is that boogie dude's voice in the video up above:
Here is John Podesta from The Project Veritas video:
You decide.
Also, Mr. Frost is now CLAIMING that a dude named Silvagunner created it and this placed the audio in there (but from WHERE) and made what you hear in the John Podesta video. However the audio was ALREADY ON THE WORLDCORPO SITE (WHICH HAD BEEN OUT LONGER) AND IT'S OBVIOUS THIS SILVAGUNNER (BADASS NAME) FELLA STOLE EVERYTHING – VIDEO/ AUDIO AND ALL FROM THE WORLDCORPO SITE (thank goodness) so all I can say is…
This shit's a smear campaign against legitimate #pizzagate researchers who found a LEGIT tape of John's ole bitch ass abusing a child and are now trying to "debunk" it by FORCING a 4channer to come forward and denounce it. IF THIS IS NOT EVIDENCE THIS SHIT IS REAL, I dunno what is. That said…
In a crappy UN-Law and Disorder episode, fuck it, in real life they tried to pay a Russian kid to say he faked those emails to the tune of $15 million dollars (well, I can't find that one but here is another example):
http://www.breitbart.com/big-government/2017/05/04/comey-refuses-publicly-address-fbi-ties-peeing-russian-prostitutes-dossier/
They say a hit dog will holler and with all their coverups, censorships of #pizzagate NO ONE IN THEIR RIGHT MIND WOULD BELIEVE THE LAMESTREAM MEDIA'S LIES ABOUT PIZZAGATE unless you are an idiotic robot who just unquestionably accept the LAMESTREAM MEDIA'S lies…