THIS JUST IN: CRISTYN SENSUAL ADMITS THAT SHE GOT FIRED FROM CROWNCAMS FOR ALLOWING A FUCKING DOG TO PERPETRATE BESTIALITY O HER BY BASICALLY LICKING PEANUT BUTTER OFF OF HER PUSSY – HER DOG DID THIS TO HER AND SHE ALLOWED IT!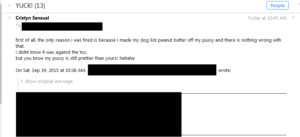 That said, she has a young child as you can read here: http://crowncamsmodel.blogspot.com/2014_07_01_archive.html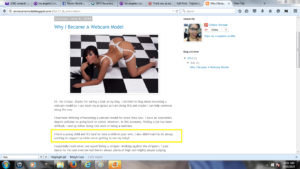 A small baby at that! That said, who knows WHAT she is doing to that baby. I got her coordinates ie her ip address so anybody out there can you please track down where she lives and get her and call cps in the L.A. area at: 800-540-4000 (if within the state) or 213-639-4500 (if calling outside the state).
THIS WOMAN IS FUCKING OBSESSED! I HAVE NEVER SEEN A FEMALE STALKER LIKE THIS ATTACK ANOTHER FEMALE! NEVER DO BUSINESS WITH CROWNCAMS (she is on videochat.com-porn.com, livejasmin.com and myfreecams.com so avoid her if you see here there and she also might be working on craigslist and backpage where she claimed to have once worked as a hooker so watch out for IT, I mean, "her," there) AS THIS IS WHAT THEY WILL DO ESPECIALLY IF THEY HAVE YOUR PERSONAL INFORMATION AND ESPECIALLY SINCE IT WILL FALL INTO THE HANDS OF A OBVIOUSLY MENTALLY. PSYCHOTIC AD UNSTABLE PERSON LIKE SO CALLED "CRISTYN SENSUAL (I WILL BE TRYING TO FIND OUT HER REAL NAME FOR ALL OF YOU'S BENEFIT SO YOU CAN AVOID HER):
UPDATE: I JUST REALIZED THAT THIS PERSON MIGHT OF BEEN SENT BY JASON CANELLI OF BED, OREGON WHO ATTEMPTED TO PIMP ME OUT A WHILE BACK WHEN I THOUGHT OF WORKING FOR CROWNCAMS.COM. You can see some of his argument with me down here: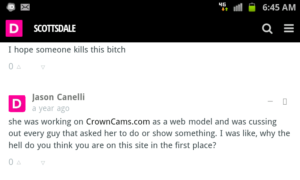 – He asked me to come up there, i the middle of NOWHERE to work for him. He is practically homeless, in the closet (I believe) and shuffles from place to place as a "DJ" all the while working at various low end strip clubs in that area. He became pissed when I said I work for NO ONE and won't see black me, which is my right. But Jason Canelli of Crowncams.com also wanted me to come up there SO HE CAN PIMP ME OUT! This person based on my experience is more than likely ENGAGED IN HUMAN TRAFFICKING AD SHOULD BE AVOIDED, WHICH IS LIKE MAY SLEAZY PEOPLE IN THAT "FIELD" WHICH IS WHY I WOULD EVER CAPE FOR THE LEGALIZATION/ DECRIMINALIZATION OF PROSTITUTION OR ANY TYPE OF SEX WORK AS IT FOCUSES ON THE LOWEST ENDS OF THE CHAKRAS!
PROTIP: "HER", IT'S IP ADDRESS IS 76.170.88.248 IF ANYONE CAN TRACE THAT IP ADDRESS ACCURATELY, I WILL PAY YOU $50 FOR IT! THANKS!
The two groups of people I can't stand are NIGGER AND SEX WORKERS and that is because they are the most TOXIC GROUP OF PEOPLE TO BE AROUND!
Now, before I deviate, here is the problem with this NIGGA IE SPIK (I won't call this Columbian wetback a "bitch" cause it's a MAN, not a WOMBAN unlike me since I got a WOMB AND I CAN BLEED AND BEAR CHILDREN – AS WOMEN ARE SUPPOSED TO DO you fucking abomination of nature): Alright, this mofo sent me 3 EMAILS (which I have now sense erased), HARASSING ME BECAUSE I DON'T WANT TO FUCK BLACK MEN! What business of it is "IT"!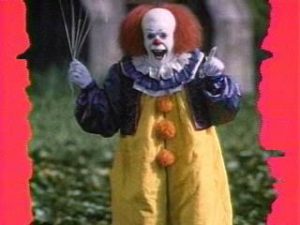 Now, I don't have a problem with someone disagreeing until this THING took it to a new long: by admitting that she – I mean, IT – tampered with my online ads out of spite while working for LA Weekly, the company, as you can see right here: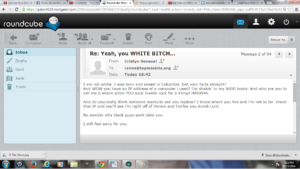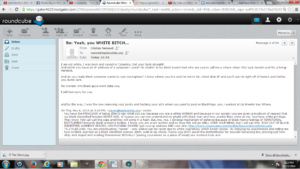 What kills me is that this tranny hooker, who you can see right here: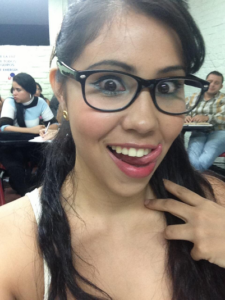 has not only threatened to beat me up by using IT'S manly ass hands to do it, but is also committing prostitution, as can be seen here: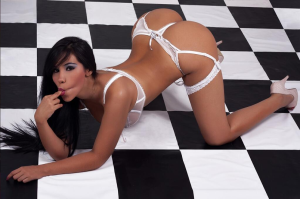 This nasty, aids infected abomination of nature acting under other aliases on Youtube, too (it also goes by the name roxane Martinez on Youtube, another troll account that likes to fuck with me), decided to come after me because I don't like and am not attracted to black males (like, wtf? I think IT is jealous cause I can pick my mates in this biz and fucking manly ass trannies can't and gotta get what they can take) and THIS THING with fake titties trying to emulate a REAL WOMBAN had the NERVE to blast my own, saying who wants to look at em? Real men, bitch, real men who want REAL WOMEN to procreate with, not all these fag, in the closet mofos who wanna impart their aids into you and calling that seeding a child, sick mofos! That's what you are envious about: the fact I am a REAL WOMAN – like the woman who had YOU – and I can have children, unlike you! Now, with that said, this bitch, I mean, OOPS, this DUDE is an immigrant from Columbia. Since IT is in violation of 647(b) which is the penal code for PROSTITUTION, which can be seen right here: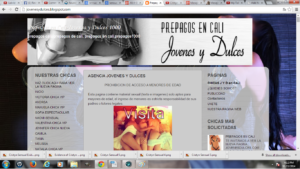 I will go ahead and call the LAPD and let them know that they got a nasty dick, aids infested ass TRANNY working on the streets of Venice and Wilshire come Monday, since you wanna stalk me, bitch. And I'll also help you lose your job at the Backpage.com/ Village Voice (I know you work for em since only the biggest porn stars make bank from cams ONLY and not regular looking ass NIGGERS like you) come Monday, too, as I know they won't be too excited to see someone engaged in illegal activities themselves who could get them in trouble and who on top of that is breaking the customer confidence by deliberately deleting ads out of malice and not out of good will – as you have admitted in your own email admission for which I have proof of up above -dumbass!
Nix that: I will be calling the LASD ie Los Angeles Sheriff's Department since this thing resides in COMPTON, as can be seen in the screenshot of IT'S house: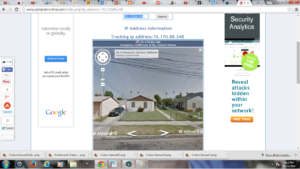 IT'S address is 341 W. Almond St. Compton, CA. I was able to trace it via it's IP address, as can be seen here: 76.170.88.248 so I am presuming that, more than likely, this ABOMINATION and illegitimate fucking rrefuse of nature works BY Venice and Wilshire but actually lives THERE IN COMPTON!
Now here is MORE evidence of this THING hooking online, which I plan to show the LASD and Backpage.com come MONDAY, you immigrant NIGGA! And, oh, PS: You know that since it is a misdemeanor to be accused to prostitution, you as an immigrant CAN BE KICKED OUT OF THE COUNTRY FOR COMMITTING PROSTITUTION! Oh, I will have fun with your TRANNY ASS, TYRANNY!
Here is IT'S email address: [email protected]
https://plus.google.com/+MasajistasdivinasBlogspot/about This NIGGA basically works for a BROTHEL in Columbia – while moonlighting for Backpage.com as a hooker ad watcher! Their phone number is 320-472-7974. Give that latina BITCH a call! 
Also, IT has a youtube channel and a Google plus I am quite certain, which can be seen here: https://www.youtube.com/channel/UC8KiPob_plELR0-ArVfxpmg 
Now, you know any time this BITCH, oops, I mean NIGGA is on here, you know IT is an illegal immigrant selling it's fake ass TITTIES AND DICK FOR FUCKING $65 an hour.