THESE TWO LOOK TOO MUCH ALIKE FOR THE SIMILARITIES TO BE DISMISSED: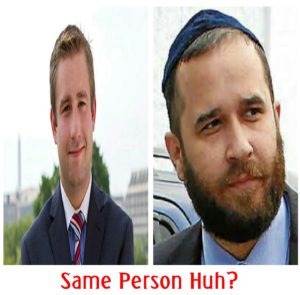 Seth Rich is on the left and Jorge Torres-Puello, the "lawyer" who FORCED girls into sexual slavery in El Salvador turned CHILD TRAFFICKER Laura Silsby's lawyer, is to your right!
– SETH, the name, comes from Set, the evil Egyptian God who murdered the good God, Ra's dad, Osiris!
That said, for those who don't know about Seth Rich, he was "allegedly" killed – PsyOp style cause the shit's fake and I'll explain why – by Clinton after hearing about some fucked up things she said. You can read more about him here:
https://www.sott.net/article/358125-Sy-Hersh-Seth-Rich-WAS-in-contact-with-Wikileaks
https://www.sott.net/article/351152-Political-assassination-Law-enforcement-sources-claim-murdered-staffer-Seth-Rich-leaked-DNC-emails-to-WikiLeaks-investigation-being-blocked
I personally feel that Seth Rich is alive. Look at how his parents reacted:
Most parents – UNLESS THEY HATED THEIR KIDS – would be dismal at their child's passing! Not them! I cover the FACT that Seth Rich is still alive, here, via a tarot card reading:
https://toplessinla.org/2017/06/18/the-video-youtube-banned-tarot-card-reading-showing-seth-rich-is-not-dead/
I NOTICE THAT THE BOMBARD'S BODY LANGUAGE VIDEO REVEALING HIS PARENTS LAUGHING AND THUS THIS BEING ONE HUGE FRAUD HAS BEEN FUCKING REMOVED: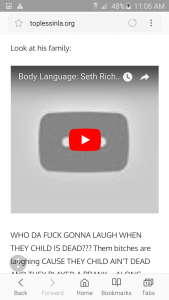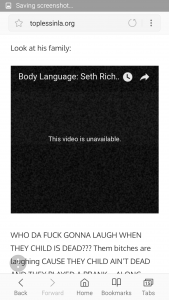 Also, look at how they put his "visions and dreams" in quotes in the description and peep the "dad's" (since this a fucking PsyOP) facial expression, LETTING YOU KNOW IT'S A FUCKING JOKE!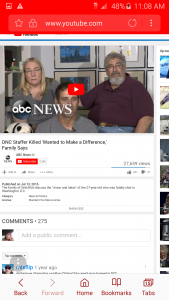 – They say the world's a stage!
That said, Seth Rich LOOKS ALOT like Jorge Torres Puello (Here a picture):
The lawyer who represented Laura Silsby who was accused of trafficking kids out of Haiti for use in occult human sacrifice, rape rituals for the Clinton Foundation, which is deeply steeped in pizzagate. You can read about it here:
http://truthfeed.com/breaking-clinton-foundation-tied-to-convicted-child-trafficker-laura-silsby-media-silent/34146/
A young pro sex worker's rights advocate working in Haiti named Monica Petersen
was murdered ie "suicided" while on the verge of revealing incriminating info about the Clinto Foundation and child RAPE trafficking!
https://www.sott.net/article/334200-Suicide-of-human-trafficking-researcher-in-Haiti-raises-questions
That said, here's info on Jorge Torres Puello, her lawyer: HE PRACTICALLY FORCED KIDS TO GET RAPED VIA SEXUAL SLAVERY (I REFUSE TO CALL IT PROSTITUTION) which you can see here: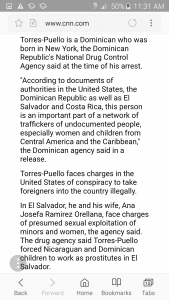 And read here:
http://www.cnn.com/2010/CRIME/09/14/us.dominican.extradition/index.html
Ya'll world is fucked up cause of whose's running it! Read about pizzagate and child rape rings here:
https://www.sott.net/article/335512-Pizzagate-Podesta-pedo-perps-and-Clintons-international-child-sex-trafficking-ring-exposed
here:
https://toplessinla.org/2018/01/07/man-says-he-survived-obama-child-pedophile-snuff-film-rape-ring-hotdog-stand-at-hulas-bar-in-waikiki-hawaii/
here:
https://toplessinla.org/2017/11/24/pizzagate-part-1-proof-in-the-pictures/
And here:
https://toplessinla.org/2018/01/07/pizzagate-illuminati-rape-of-children-exposed-with-proof-in-pictures/