I call it "hotdog stand" cause according to pizzagate terminology hotdog stand refers to teenage boys (and "pasta" to young boys) with both referring to a young boy's genitalia in their pertinent age groups which you can read here (Notice they got us going on these "far out" sites to find this with many more being deeply buried): https://osto.space/pgate/
This is fucked up!!! And he implicates ALOT of people into it. ALOT!
He names 4011 Kaimuki Ave. as the site of a snuff film death house where homeless men prob. not unlike the poor young man here whom I found and took a screenshot of in Comet Ping Pong's Majestic Ape vid called "Neutered (as in cutting someone's pussy or dick off)Noel" (Comet Ping Pong is the pizza parlor implicated in the raping, murdering and trafficking of children to major political, wealthy and celebrity figures):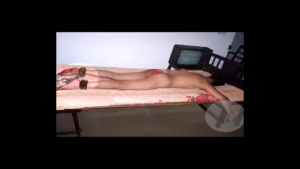 Here a screenshot I took directly showing said image derives from their vid: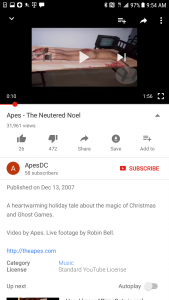 You can see that vid here:
That said, he names two people – implicates them – which includes a former Hawaii police forensic detective named Mohammed Hassan who he says owns alot of property and usually does those messed up acts there on said properties and a white lawyer named Ben Ignacio.
There is a senator named Clayton Hee of Waikiki (I postualate) who is involved in this as well he states in his statement.
***********UPDATE************
THE SAME GUY ALSO SAYS THAT SENATOR CLAYTON HEE RAN SNUFF HOUSES WHERE HOMELESS MEN ARE RAPED AND KILLED AND THE ACTS FILMED ON WAIKIKI, HAWAII (DAMN, that's a dark place and I bet it's mostly natives who are made houseless ON THEIR OWN ISLAND – FUCKIN SHAME!):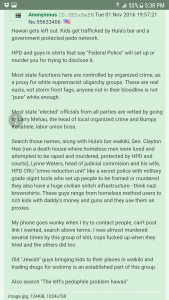 *He also states WHITE SUPREMACISTS GROUPS CONTROL THINGS ON THESE FOLKS OWN LANDS!!! How mad fucked up!
Given that the media knows alot more than we know, I feel that this 1999 film "Diamond Head" based on a 1996 novel basically says there's a great big snuff "porn" industry – even going back to the 90s – that must be HUGE NOW! Here the article (I was a junior in high school back then):
http://articles.latimes.com/1999/mar/24/news/cl-20376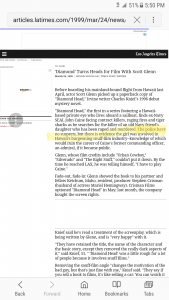 I know people may be quick to dismiss it off since I found it on a forum but my heightened intuition (my third eye and crown chakra are open) TOLD ME to copy it, screenshot it and post it here. He sounds wayyyy to credible – and scared – to have his statement dismissed.