I wasn't gonna let that shit slide……
Here's the original version without the song:
I wasn't gonna let this slide…..
He did that shit before.
Sexually Assaulted By Racist Arab Fruit Seller And The Cruelness of These People In Malibu
He needed to be taught 🏃🏼‍♀️🍆🩸
I knew the sheriffs weren't gonna believe me – and thus tow my van etc. – so I fled, which I was planning on doing anyways by going into the city and staying in a really nice motel, the Starlight Inn, overnight….
I came back after shit cooled after a day:
I didn't give a fuck what happens but I did the right thing by me:
That shit was weighing heavily on my mind….. you can hear him emphasizing my being "homeless" as a major point to bring up to invalidate me.
This a misogynistic, racist mofo and I couldn't stand the thought of what he said that day when he was violating – putting his hand down my pants then throwing me to the ground when I drunkenly tried to fight him off – that, "Oh she ain't nothing she is a nigger and she is homeless" to use to justify violating me, using my race and socio-economic status to invalidate my humanity and justify the sick inhuman shit he was doing to me.
I had to do something to put him in his place.
Here is me – with glee – triumphantly coming back:
This happens all too often to me though:
– Hear another predator who was calling me "trash" to use as an instrument to justify violating me…..
Nasty Ass Sexual Predator Parks Right Behind Me To Masturbate And I Run His Ass OFF
Head of LA County Public Works Security Hangs Up When Telling Him About Rape By Employees
It is always when I am vulnerable – which I note alot of gangstalkers tell me to be – these predators strike.
In the ether I heard some mofos saying, "Wait till she is drunk" to attack me!
As said here:
Real Talk On How Other Races Show No Empathy Towards Blacks With Mental Illnesses
It hurts to know that you can not be vulnerable in a world that devalues you, dehumanizes you based on your race.
I heard even other blacks last night, bunch church going goofy ass "crakkka christ war-shipper" types dismissing me off as a "crackhead" etc while parked right in front because they have done imbibed at the goblet of white supremacy, causing them to see me through kkk eyes.
If I were white I'd be called a hippy, a free spirit, which is what I truly am but through the eyes of white supremacy I am seen as a crackhead nigger, a crazy nigger whose perceived "insanity" is perceived as a license to violate me.
I did what I had to do and I have no regrets.
I may start going to route of Lorraina Bobbit and start cutting these mofos' dicks off 🗡✏🩸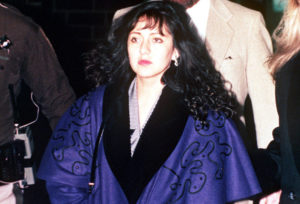 https://en.m.wikipedia.org/wiki/John_and_Lorena_Bobbitt#:~:text=John%20Wayne%20Bobbitt%20(born%201967,penis%20was%20subsequently%20surgically%20reattached.
Put these men in their fucking place! I can't stand them!
The cops arrested me – just got out!
I did the right thing cause the cops wouldn't of done shit!