Before I begin, TF!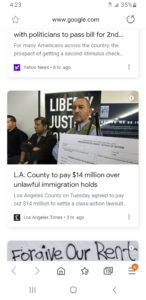 HOW is L.A county gonna get in trouble for following the law!
All this shit, defund the police, defiance of President Trump and federal rule is ALL designed to break down law and order to bring about martial law and thus, agenda 21:
New York Is Now The Ground Zero For The Awakening of George Soro's Martial Law Agenda
Us indigo warriors, lightworkers, we gotta step up cause I don't like where our timeline is headed….
I Warned Ya'll About This Timeline That Our Babies Will Grow Up During Martial Law
I warned ya'll! That's why I stay warning.
That's why I STAY getting censored on social media. It's cuz I stay real about shit!
Here is cousin IT'S account: https://www.instagram.com/zoeelven/
Flaggot!
This really pisses me off…. after I went ashim's post, complimenting IT, IT went on a rapid fire rampage of flaggot-ing my account!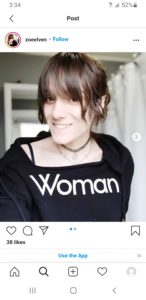 – Nah nigga, no you're not!
IT puts the lotion on IT'S skin – peep how IT has a picture of a bloody nosed REAL female on IT'S shirt!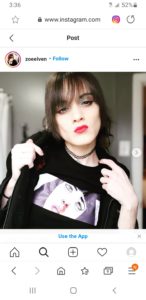 Cause it envies us….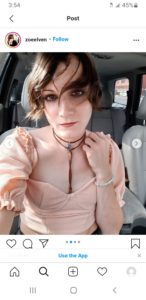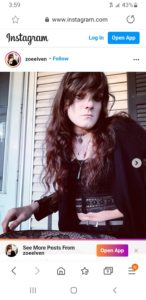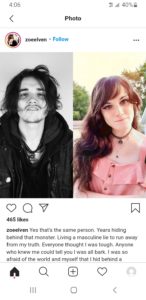 ….And you still a nigga.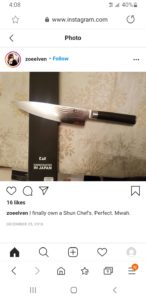 ….Again, IT puts the lotion on IT'S skin or get thse hoes again….
Wonder how many clothes he got made out of real women?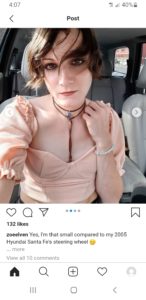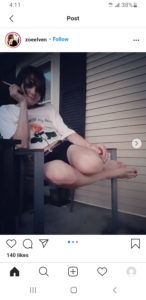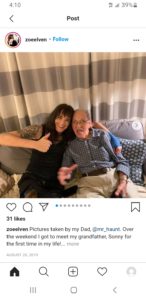 – Quit playing playboi that's your sugardaddy!
I think IT'S selling ass on instagram…..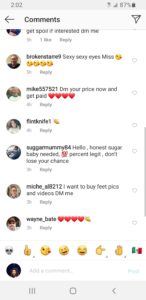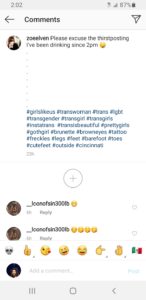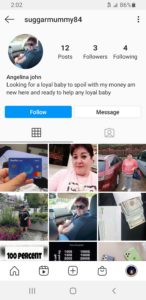 I see a lesbo want that boipussay lol!
I knew IT was behind it cause IT musta went down, looking at my post and flaggoting it including the one where I praised insta-heaux for finally showing images of cute actual BLACK CHILDREN instead of the biracial mutts as I profiled here:
Insta-heaux Listened: They Stopped Posting Lil Half Bred Designer Baby Mutt Basturds On My Timeline
One thing I peep about wetbacks is they try to emulate whites – who they wish they could be but never be – and HATE when we love our natural Afrikan features.
I knew IT did it cause it got drunk early this morning and, like I do, whereas I just drunk searched HE drunk flagged!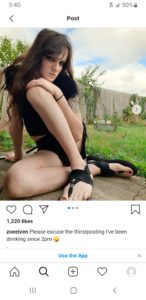 Flaggot!
Instagram is even fucking with and is manipulating their appeal system so I can't appeal as can be seen here…..
This pisses me off cause I was being nice and I HATE when mofos attack me for no reason. Some of those posts were old too meaning he searched MY WHOLE FUCKING TIMELINE!
You ain't controlling my voice faggot!
No one controls me!
That being said, show this mofo karma by doing the same: https://www.instagram.com/zoeelven/
Many of em are crazy because of the hormones they take and the confusion it makes. Even many gays, queers, ESP. lesbians DO. NOT LIKE THEM!
Even gay men don't like em!
Many of em are depressed cause they can never be me: no matter how much makeup they wear, how much women's clothes to put on, they don't have a womb and straight men will never see them beyond a fetish cause straigh men are programmed to look at a woman's looks to determine if she is healthy enough to bare a child. That is just how biology roll!
I honestly really truly know they are in the world for a special purpose – to change ideas on gender and to in so many ways aid in women's rights. I sincerely don't hate em but if one attack me damn right Imma be politically incorrect and cut em at the shin!