Took me awhile….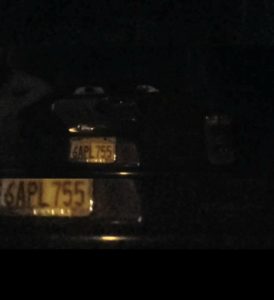 It is CA license plate # 6APL755
Something TOLD me to revisit the video of the incident which you can watch here:
Before I was getting BLOCKED cause I looked thru that tape and never saw this….
I STRONGLY believe this their car:
This looks alot like it. I don't know what that one is but I heard from witnesses it was a sepia green Ford Explorer with a grill like a jeep at the front and a sort of slant at the back – that's what I saw!
Get em ??