No wonder they been calling the sheriffs to run me out….
No wonder….
Poor baby pooch!
Here is the original video:
Hear ??? another (you will officially need your earbuds to hear it)!
My cards confirm they been holding the baby pooch for months for the sake of dog fighting as evidenced by this card here: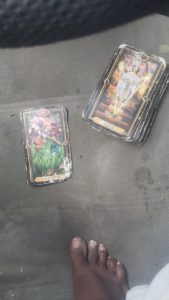 That's why they been calling the cops on me, LYING ON ME, saying I'm doing this and that cause they're doing illegal shit over there like the rest of Malibu does:
Malibu Is Gonna Get Another Fire 'Woke AND I Feel I Am Revenge For What Ya'll Did To Mitrice Richardson
Lost Hills Malibu Sheriffs Tried To Set Up Itinerant Homeless Man for Mitrice Richardson's MURDER
Third Eye Shows Me Red Haired Dude Involved In Mitrice Richardson's Death Holding Woman Hostage In Basement In An Old Mansion In Malibu
With ya'll lil fucking secrets that Imma keeping EXPOSING ??