You all need to stop fucking with me.
Early this morning when I woke uo I heard a giant ass "thud" hot the top of my car which I only know can come from a rock.
You need to let people fucking be or else one day you all will come across the wrong person.
I know I stand out. I know I walk around topless. But I ain't nobody's fucking fool or foot stool. I've always stood up for myself and unlike you cowards who gotta ride in numbers for strenght I've stood up at least to mofos bigger than me and didn't back down including something recent where it was 2 against 1 (2 men against me).
That said, I've heard you cowards in the past saying stupid shit, insinuating you follow this blog and on a couple of occasions, I let you know what's up!
You think "Oh, this bitch schizo." Naw, bitch, I'm EXTREMELY SENSITIVE AND VEERY AWARE! I don't play games and I DON'T PLAY BY ANYBODY'S FUCKING RULES!
You also ASSume cause I am homeless and chose to live outta my car, then that gives you the right to fuck with me. Naw, baby, you got me FUCKED UP!
Where I come from in New Orleans (really this is world wide) there is an old saying that goes: "Don't fuck with a person if they ain't fucking with YOU!"
Let me be! I'm gonna do me. I'm gonna be me! I don't change shit for anybody. I live the way I do cause I embrace. I ain't altering myself WHICH IS A DISRESPECT TO MYSELF FOR ANYBODY! FUCK THAT SCHITT! Let a mofo be themselves but like bullies ya'll pick what you think is a convenient target and I've showed you numerous times I don't fuck around.
I like to be left alone.
That said, one of these days, ya'll gonna fuck with the wrong person and lose your life on some ego shit! It ain't worth it! Respect mofos who ain't fucking with you and let people be. I know some of you honks got control issues and you gotta control how people be and act. You already know if you follow my schitt I ain't on that crakkka christ shit. I fuck with a lil of voodoo in terms of some of the practices I use (I use my own source Divine Feminine energy by opening my chakras) and so I ain't on no forgiveness schitt. That said, you may not believe in this world but I can attest that someone who ran afoul of me – well, his car broke down and he can't sleep at night!
I can make it so that somebody WILL run your ass over!
I already see some bad shit happening to that "Felicity" curly light brown haired hoe (Yes, bitch, I pay attention!) in the future. Something REEEAL fucking terrible. I ain't gonna say cause I want it to materialize. Real Spiritual G's move in silence and naw bitch I fucks with both light and dark.
That said, there's no need to piss off people. I saw some of that wolf pack entitlement shit here:
Even sheriffs don't like your asses.
– And ya'll entitled asses wanna act flippant with them.
I even notice ya'll got sheriffs out here for me, lol!
And CHP!
[purchase_link id="31528″ text="Purchase" style="button" color="blue"]
LOL!
Whatever the reason, stop fucking people. I got heart, but I'm not stupid! I'm not gonna do some schitt to ya that's gonna land me in the State Pen. Not worth it! I like my freedom and my ability to do what I need to advance my Life Calling. Can't do that when you locked up in the State Penn.
I ain't Prettyhoe.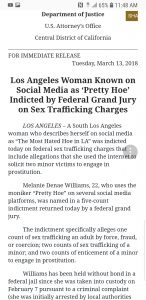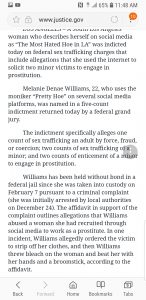 I know I ain't liked (part of my Divine Life Contract) and that I got "forces" in government gunning for me. I know why (you can see my eyes on that page so you know I ain't crazy):
https://toplessinla.org/2018/06/02/raven-masterson-named-abaddon-in-a-dream/
Here the eyes (wasn't in that article):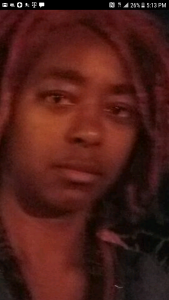 You can see more of that here:
https://toplessinla.org/2017/07/23/look-at-my-reptilian-demon-eyes/
And here:
https://toplessinla.org/2017/11/14/how-to-tell-shapeshifter-eyes-without-the-slits/
So you know I ain't joking or just talking shit…
I'm here for a very special purpose. I'm starting to learn what it is. It ain't worth it trying to prove my ego by i running STUPID mofos over, doing dumb shit. Ya'll ain't worth it. I got much to lose.
I am quite certain ya'll do too. Drop that ego. Be respectful. DON'T UNDERESTIMATE PEOPLE! Ya'll don't know what they are capable of and what type of spiritual protection they got. Look at this man here who didn't believe and fell to a curse (HIS AFTERLIFE IS TERRIBLE):
– He did nothing wrong but refuse a witch advances. He suffered. This how I know karma as you know it to be don't exist.
The same schitt he was sacrificed to is around me, protecting me. Enlil, Nefertiti, Isis.
https://toplessinla.org/2018/05/03/i-got-some-powerful-gods-around-me/
Go ahead and not believe. Here is a news article from the Seattle Examiner done in 1991 which was the same year he died (it's a legit newspaper so you know he legit):
http://community.seattletimes.nwsource.com/archive/?date=19910504&slug=1281135
That world is very very real.
Again, I ain't gotta put hands on you or anything. But I can set shit in motion that will have you fucked up right before you die – and will have your afterlife fucked up, too!
Stop fucking with me, saying dumb schitt. Let people alone. Let people be.