This a gangstalking tactic cause WHY THE FUCK BRING ME SHIT YOU DON'T FUCKING WANT THAT YOU WOULDN'T FEED TO YOUR OWN FUCKING DOG!
DAMN RIGHT I CURSED THEY FUCKING ASSES OUT!
Shit when I had my own apartment – hell even NOW I BUY new food for people like from restaurants – I DON'T GIVE THEM MY FUCKING LEFTOVERS! THAT'S DISRESPECTUL!
I don't know where the fuck that's been!
That banana mighta been they asshole…..
They doing this shit to fuck with me! 3rd time this shit done fucking happened…..
Nasty Meth Couple Brings Me Brown Paper Bag of Goddess Knows What To Me
Why The Hell Trifling People Think They Can Give Homeless People Their Scraps Like We Are Fucking Dogs
Leave me the fuck well enough alone. Them assholes didn't have fucking good intentions. My cards showed that shit – I got the fucking devil card!
Stay the fuck away from me. They doing the shit in hopes I pop off (cause they know it will aggravate me cause I KNOW they follow my fucking blog), do something illegal then call the cops to get me caught.
Eye ? Sea ??? what the fuck ya'll doing!
Imma send another fire 'woke Malibu's way they keep up with this shit: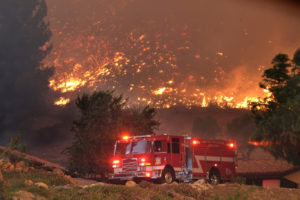 And look to you firefighter weirdos, esp. company 69….
Look, stop gangstalking or next time I will fucking throw a rock at ya'll shit.
Leave me the fuck alone!
UPDATE: Some old white ancient bitch walks past my car with a bat. I later bring out my 'bell to show off…..
Then I saw some old baldheaded mofo looking in my direction like he was gonna do that gangstalk shit and bring something….
Leave me the fuck alone!
….Let me go eat some REAL food (and look good while doing it) ????