CALL PETA INDUBITABLY HERE AT 757-622-7382 CAUSE THEY ARE DEF. FUCKING HOLDING A POOR DOG CAPTIVE FOR GODDESS KNOWS WHAT!!!!
YOU CAN INDUBITABLY HEAR IT IN THIS RECORDING HERE:
And here some more…..
ALSO IN THE MIDDLE OF THE FUCKING NIGHT I HEARD A FUCKING WOODEN BOX FALL OVER AND IT WAS COMING FROM THERE! I checked to see if it came from anywhere else and…. nothing!
IT CAME FROM HERE: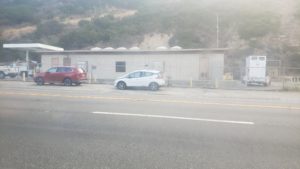 I also heard them shuffling a fucking box in the middle of the night then take off when they saw me filming = they up to shady shit!
There was a reason why they didn't like me and didn't want my ass around – falsely calling the cops while I stayed in my car, etc. along with calling me crazy (cause it's dismissive but Eye ? Sea bitch Eye ? Sea). Now I know fucking why! I first outed this shit here:
The Topanga LA County Public Works Facility Employees Keeps A Dog Captive For Dog Fights
There was even a local resident who called on this shit awhile ago the sheriff's told me!
Based on my cards….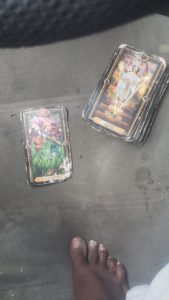 These mofos are DEFINITELY holding dogs at that facility and dealing in trafficking them poor little animals for Goddess what I dunno.
Just call PETA at 757-622-7382! This shit NEEDS TO BE EXPOSED!
HONEST I just heard a dog whimpering right fucking now!