As I said before, I experience a "high" when I eat raw meat (feeling it now)!
https://toplessinla.org/2018/01/11/homeless-cooking-adventures-eating-raw-meat-in-teriyaki-lemon-stew/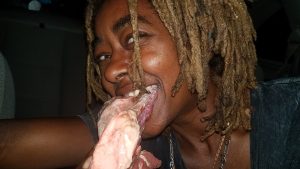 I also get "high" when drinking adrenochrome aka period blood juice!
https://toplessinla.org/2017/12/30/how-drinking-period-blood-is-drinking-adrenochrome/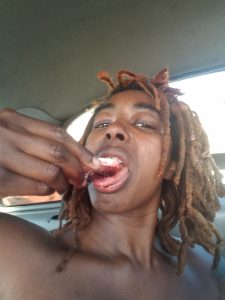 That said, I thought to myself – why not combine the two here: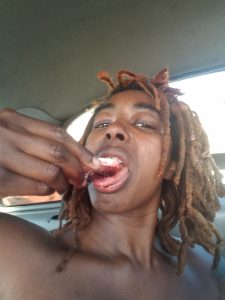 Here's vids of me eating the meat with blood along with mixing it with teriyaki sauce (BIG MISTAKE!!!):
Buy all 6 vids here
[purchase_link id="30680″ text="Purchase" style="button" color="blue"]
Here are pictures OF THE MEAL along with what happened when I could not eat the other meat which I mixed with BLOOD AND SOY SAUCE: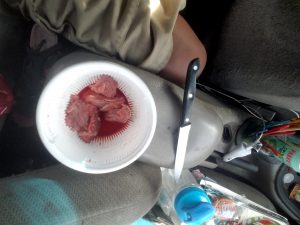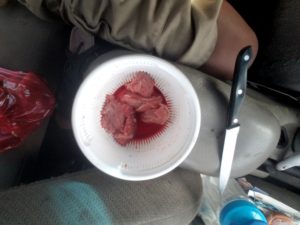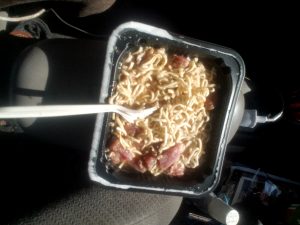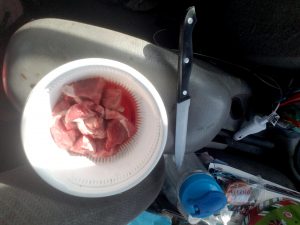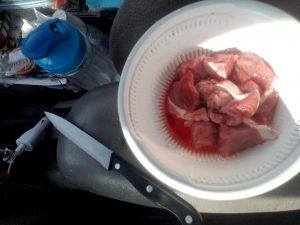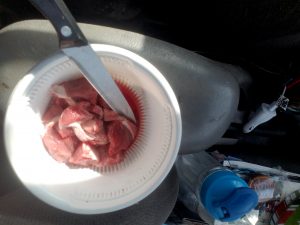 Here's me enjoying it:
– I WON'T LIE, I LOOK PRETTY 🙂
I realize that the provenance for my former alcohol urges aka addictions was due to not eating enough meat, esp. raw meat! Now that I indulge in raw meat, it's long since killed that urge (this article here states that vegan/vegetarian moms create kids who tend to be addicts due to lack of meat in their system which leads a lack of vitamin B12):
http://www.dailymail.co.uk/health/article-4946396/Babies-vegetarian-women-likely-abuse-drugs.html
– On a side note, funny I NEVER HAD ADDICTIONS WHEN I ONLY ATE MEAT AT ONE POINT IN TIME!
…AND another good side effect to eating raw meat is that it seemingly INCREASED my psychic abilities hence why it is IMPORTANT TO EAT ALONE YOUR OWN INDIVIDUAL DIET! Now I am calmer, better thinking, in a much better state!