Serpent seed is more apt of a description giving what their creator is….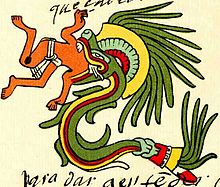 Here the creature itself:
Ever seen the movie, "Legend". Remember the devil figure depicted in it:
That is EXACTLY what I saw as his "soul" when I asked my third eye to show me his soul…..
I don't call these mofos the serpent seed race with a satanic energetic signature undercurrent running through them for nothing…..
Mexicans and South Americans Resonate With The Satanic Energy
Here more info accumulated from his tow truck:
I went on their website and noticed that they only have 2 stars……
2 1/2 stars on Yelp:
https://m.yelp.com/biz/brent-air-towing-los-angeles
Whole shit looka the reviews 👀
Hell they gotta facebook:
https://m.facebook.com/pages/category/Emergency-Roadside-Service/Brent-Air-Towing-615664651796706/
They are falsely saying they are the best tow truck co. in all of LA inspite of the reviews lol:
Here is their number:
Here is Brent Air Towing's whole info:
2133 Pontius Ave
Los Angeles, CA 90025
310-208-7789
https://losangelestowservice.com/about/
That said, I was just fucking writing about this before this went down.
Misogyny, organic portals trying to steal sacral (sexual) energy from Soulled females or, in this devil's case, trying to imprint through his demonic energy signature that would have GIANT demons of goofiness and lust running rampant in this area as seen through my third eye.
Notice, as another mofo did a while back when I slapped him for touching my breasts or as that stalking nigger in the grey jeep who sexually assaulted me had the audacity to say….
Notice they knock my look and are taken aback that I have the self confidence to let them know that: I validate me and I need only my validation.
That is why you should never accept compliments from these dudes because it is coming from a place of self aggrandization, that they are doing you a favor by valuing your looks – a totally superficial thing to do – in their eyes and that you should be grateful. In the same vein, as witnessed here and in other cases, they are quick to devalue a woman they deem as "ugly" but when that woman stands on her own two feet and lets em know she does not give a fuck, it scares them. It bothers them. It angers them to their core because their core is made of male entitlement, which comes from womb envy.
I talked about all that here…..
That is why I made a beeline for him.
This is why I say – as I say in the blog I was making before this rude, low vibratory interruption – you gotta see things through spiritual eyes and spiritual eyes only.
Fuck if these "folks", really, organic portals, think you are crazy.
In the same vein, this is why I don't let these low vibratory lecherous men even think they can use me for lecherous purposes, such as perverting my shirtless rights activism for their lustful gaze.
That's why I stay putting curses on men's dicks to make them rot off.
You can order such a service here:
https://www.etsy.com/listing/1124864817/the-black-magick-on-a-dick-woke?ref=listings_manager_grid
Notice they run off yet they want you to cow toe, to coddle, to give in to their desire to trivialise you, dehumanise you, relegate you down to a sexual object through their lecherous gaze and want you for their own selfish objective – which is disrespectful to you – to be cool with that.
I don't play that shit.