Sheriffs should handle their asses for this…..
They gonna call the cops on me cause I figured out that they are a serpent seed race and are pissed that I figured out the best way to repel their low vibratory perverted nasty wetback asses by weaponising frequency…..
– I overheard the one in the public works car say, "Put on some clothes" like it is my fault for why they are vile and perverted but then wonder why I say wetbacks got the rapist mentality….
This their creator, the serpent demon Quetzalcoatl, who ate sacrificed humans: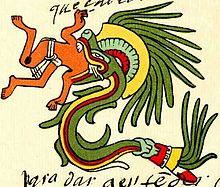 https://en.m.wikipedia.org/wiki/Quetzalcoatl
Ole boy nearly jumped in that SUV AND FLED (back to Messy-co) when I played that…..
….I was intending on playing it for the public works workers when I came back and – guess what – they were all gone…..