Here is a link to his ig: it is jory.michael.96
He took umbrage with my rejection of a fellow white supremacist as discussed here……
Gangstalking Palisades Elec TRICK Owner Gets Ran Up The Street Brings More Gangstalkers Along
– Holy shit, when I looked up "Museum" when looking up museum of the 'woke HIS blogpost popped up lol…..
Must be gettin' 'woked 🗡✏🩸
Here is the offender's comment…..
Here is a screenshot (or shall I say screenshit of his page)……
I never could quite understand…. in light of all the spiritually inimical things that I have done…..
TOPLESS IN LA EXCLUSIVE: I Killed A Man's Ma Cause He Refused To Give Me A Jump
….Why folks risk their life and their afterlife as well knowing I put sacrificial curses on people…..
I see he a drug/alcohol addict with addiction issues so I sent the reptilians – who heighten your addictions till you die 🐉 his way so that he'll die like that guy from Sublime:
That said, THAT IS A RACIST insult to me…. to basically state that I am only good for being used as a sex slave to white men…..
Same way they saw us during the days of slavery…..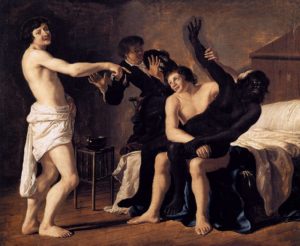 Same way they see us now…..
Chrystul Kizer is a young girl who was raped trafficked by a white boi named Randall Phillip Volar III who killed him in self defense and, unlike Kyle Rittenhouse who shot two folks in cold blood and got away with it – even getting offers to intern for congress – this young black child get rewards of life in prison for not being a good enough slave……
This proves what I said about crakkkkas hypersexualising us as I laid out in this blog here…..
Why I Have To Throw Rocks And Hands Doing My Shirtless Activism As A Black Woman
This is the mentality of Rory Michael.
He's gonna need more than crystals when the reptilians are done with his ass 🐉🐊💀⚰🪦