UPDATE

: NOW I'M GETTING WEIRD PHONE CALLS…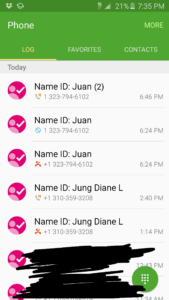 Look at this:
All day I've been having people circle my car, harass me. That said, awhile back I was a customer of theirs. After writing this, I STARTED GETTING WEIRD PHONE CALLS MEANING THEY DISSEMINATED MY PERSONAL INFO!
THEY SENT THIS LIFEGUARD TO COME FUCK WITH ME CAUSE I'M PARKED ON THE SIDE OF THE ROAD (SOME OF THEM ARE HOUSELESS TOO):
Buy vids here
[purchase_link id="31221″ text="Purchase" style="button" color="blue"]
– That lifeguard a fucking druggie! I sense it! I'm seeing meth (it's this hispanic one who was talking shit while I was topless 😉 I think he this nigga I knew from NY! Even sounds like him. His name was Mike (funny, both Mike and Mike are from the East Coast). I see into the spirit realm and can fuck with ya from thete, too – bitch! I see that close knit community bs!
I'm not gonna put up with the shit! I see Imma have to lay down the law with that pos white weird ass trash (I used to live in Massa-chusetts and saw FIRSTHAND how racist those mofos are and how weird they are since they pantomime emotion and never show it!).
After all, it was the site of the Boston Bus Riots where those mofos attacked LIL BLACK KIDS for going to their "schools".
– You gonna learn today!
That said, a couple weeks ago – late at night, while sleeping in my car – I HEARD his voice yell out of a passing raggedy ass car to, "GET OUT NIGGER BITCH!" I tried to dismiss it off as maybe perhaps someone else said it but my divine intuition never fails me! THAT WAS HIM!
IT WAS THE SAME VOICE I HEARD (OOOO IMMA GET THIS MOFO!) THAT YELLED AT THE DEPUTY TO TELL ME TO COVER UP (BITCH, FUCK YOU! YOU THERE TO SERVICE (But you about to pay with more) NOT TO IMPOSE YOUR FUCKED UP ASS EUROPEAN WAYS OF LOOKING AT THE HUE-MAN BODY (In the book, History of Dirt, European Monarchs WENT CENTURIES NOT BATHING CAUSE THEY FELT "NUDITY WAS A SIN" – what a sick ass TWISTED CULTURE). It was in the below incident when I fell into a ditch that happened (it ain't in that video tho.):
Buy vids here
[purchase_link id="31128″ text="Purchase" style="button" color="blue"]
That said, just today I had another build the wall mofo – lol – who yelled "MOVE" AND I KNEW IT WAS COMING FROM HIM AND WHEN I CAUGHT UP WITH HIM THE VOICE MATCHED AND HIS BODY LANGUAGE EVINCED I KNEW WHAT I FELT WAS TRUE (MY INTUITION BE ON FUCKING POINT)! Here the video: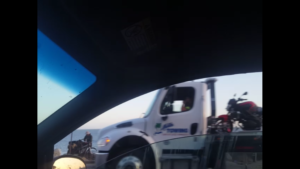 – In the last one, look like he was trying to pull a middle finger!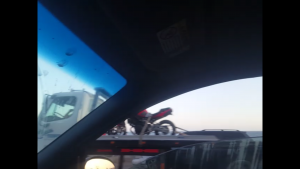 That said, don't fuck with me! As I said here:
https://toplessinla.org/2018/03/30/karma-does-not-exist-and-being-an-agent-of-maat/
I Am the emissary of karma. I don't even have to put HANDS ON PEOPLE – but shit will happen to them that will fuck them up.
For instance, in the "artist loft incident" here:
https://toplessinla.org/2017/06/12/lapd-are-really-out-to-get-me/
After fucking with me, the bitch lost her place (I contacted the owner and showed them the pics of nasty lil trifling ass doing drugs, etc. with fucking drug dealers). The other lil mofo LOST HIS CAR – LIKE I HAD LOST MINE and all sorts of bad shit befell them. Read that "Ma'at" blogpost I wrote to SEE it!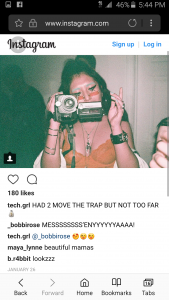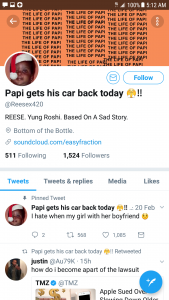 Another bitch by the name of Jamila – she fucked over kids FOR YYYYYEARS, deceiving folks, shutting anyone down EXPOSING HER – THEN SHE CAME ACROSS ME! BITCH LOST HER MIND! There was a time where like a skillfull sociopath she could HIDE HER SHIT! Now she outta control – she can't watch her own damn self, showing her fuckery on youtube, doing drugs, not taking her kid to school AND SHOWING IT, not giving him the proper treatment since he crazy! He a cps case – and a loss of welfare for her – waiting to happen!
Here another one: Donna Martinez. She put shit on me (magick) but everytime she does – shit bounces back! She nearly lost her husband (and breadwinner) after sending a nigga to attack me, she tried putting "no sleep" spells on me – shit bounced back in a bad way. SHE CAN'T SLEEP while I sleep like a motherfucking baby in my Ford Mustang.
READ ALLL THAT SHIT, HERE:
https://toplessinla.org/wp-content/uploads/2018/03/Screenshot_20171222-051214.png
I must have shit, demons, around me that like taking souls cause everytime a mofo come for me – shit happens that damn near cause mofos to commit suicide by setting them on the path of destruction.
– BTW I know you all at Malibu tow gonna be reading this: I see a fat Mexican do standing up behind ya'll, listening to you all talk about this blog, saying "I'm crazy."
I'm worse. Crazy has no control. I'm crazy like a FOX AND I ALWAYS GET MY REVENGE! I am a nice person but it seems like I come across mofos who wanna test me (I see you mofos doing some shit to my car tonight and I'M PUTTING IT OUT THERE SO PEOPLE KNOW WHAT'S UP IN CASE SHIT GOES DOWN!). They test me and learn FOR THE LONG HAUL – I ain't no one to fuck with! I expose shit (to be honest when I went to Malibu tow to get my car I felt condescension beneath the veneer of niceness). Like I say, I let my intuition lead. It never fails me.
People think cause I live unconventionally – out of a car – and live life on my own terms (going topless and shit), they can fuck with me! Naw, you got me wrong. Out of that portrayal lies a sharp brain – like a shark. I strategize and strategize on how to hurt you with minial blowback to me. I'm sadistic and would LOVE to see my enemies DEAD if I could get away with it. Hell, I relished in killing my two fetuses and even ate part of it – emulating rituals they did in ancient times where you ate the body of your enemy (if you wondering, I had a medical abortion!). Yes, I did that. IF I COULD DO WORSE TO PEOPLE WHO'VE HURT ME – I WOULD! I'd have no problems. As I learned in the Christopher Case situation where a witch took that man's soul AND HE DIDN'T DO SHIT:
I don't believe in karma. IT DOES NOT EXIST! But because I have powerful spiritual protection, mofos face horrible fates fucking with me. My cards never lie. When I threw them on that artist loft girl – I saw bad shit! She had been fucking with people for a minute – Then I came along.
That said, all I wanna say is stop the harassment. Don't fuck with me. Yeah, I seem coo coo, crazy (I saw a deputy "coincidentally" following me after I drove up on that tow truck – that mofo prob. sent them). I know you mofos operate like a small town. I don't give a fuck. I will be me and people will respect that! Again, you prob. thinl I'm a weird mofo. I don't care. I killed my two fetuses, my two bastard fetuses in my womb and ate one of em when it was medically induced outta me (I was so glad when the BASTARD was gone but it's soul is enslaved in me.). So you can see if I don't give a fuck about what MY OWN is feeling – I damn sure don't care what other people think. All I want is respect.
Give it to me!