I hinted at this in the last article…
That said, last night, I had this "dream", this vision in which I honestly don't recall most of it but it seemed like it was the aftermath of WW III in the astral and it seemed like I was in my childhood home which then seemed to be in my grandfather's home. Before then, I recall looking up to the sky above the round circular neutral-ground as we called it in New Orleans and before – my old childhood backyard – wondering if the aliens were monitoring us. This part is interesting because growing up I believe I've been abducted by aliens and I know my older brother Kerry has (I believe his original soul was placed in a container somewhere ala Kanye West and his body replaced mostly – not the memory part – with a grey zeta reticuli sociopath soul) and I keep having dreams of that neutral ground dealing with aliens and ufos etc. so I kinda wonder if that neutral ground – like the pyramids in Egypt – served as some sort of "connector" to aliens?
That said, the old childhood home turned into my grandfather's home. There were two older fat white ladies in front and I recall discussion of how to handle the apocalypse underground was a foot.
I RECALL VERY CLEARLY THAT THERE WAS SOME TYPE OF MORATORIUM PUT ON ABORTIONS AND EMPHASIS BEING PLACED ON WHITE KIDS, ETC. – which coulda been generated from my subconscious thoughts on the connection between fear of white genetic annhilation and white opposition to abortion rights. I DO remember there was a young lady who was very petite with a black tank top not unlike what I used to wear (in my pre topless, earlier 20s days) which almost exposed the navel and I believe khaki pants which I still own. HER WHOLE HEAD/ HAIR I MEAN WAS SHORN OFF and let me emphasize the older fat white ladies' heads were shorn off, too, CAUSE IT REMINDED ME OF THIS (THIS came to my mind following the vision):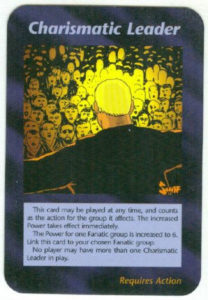 I SWEAR IT LOOKED LIKE THAT! I SWEEAR! That said, there was talk about getting her pregnant and her bearing a "special" child – the Antichrist child and I recall the vision went into the basement and I couldn't see faces but felt there were hooded local people like cops, well, big people too as well like politrickians and I got the sense SHE WAS NOT TO HAVE AN ABORTION then a rock song that sound like something distinctly from an 80s hair metal group (lol at that description) came on at the end and I heard it singing, "She gonna be a sacrifice" AND I HEARD IT SINGING WHEN I WOKE UP!!!
It sounded in terms of vividness, REALNESS the lil 1920s number that was played WHEN I SLIGHTLY LEFT MY BODY TO GO INTO THE ASTRAL AND SAW THIS SKELETAL FIGURE (WHO PEOPLE MAKE DEALS WITH ON THE OTHERSIDE FOR FAME AND FORTUNE – IN OTHER WORDS A CROSSROADS DEMON) which lets me know this was real!
I then had a vision of being raped by cops AND being impregnated which I have had before which you can read right here: https://toplessinla.org/2017/10/20/a-vision-of-being-raped-by-los-angeles-sheriffs-deputies/ but in this vision I got the distinct feeling that I would be forced to have a kid – then killed – because I REFUSE TO BE THE ANTICHRIST AND THE CHILD – A GIRL – WOULD BE THE ASCENDER!
I have a feeling that that reptilian death curse that someone informed me was put upon me was true. You can read it here:
https://toplessinla.org/2018/01/06/reptilians-put-a-death-curse-on-me/
BECAUSE I REFUSE TO DO WHAT THEY WANT ME TO DO – the spirit world is letting me know those bastards have exacted me for termination. I am who I am so that won't change WHAT I TRULY CAME HERE TO DO AND NOT WHAT THEY ARE TRYING TO CORRUPT ME/PERVERT ME TOWARDS FOR THEIR OWN ENDS!