I recall talking to a possible fudgepacker one day in which he claimed that my relatives in the afterlife were around and protecting me (where the fuck they at since I am homeless and everytime I called on em I had bad luck) and said that one lamemted the FACT that I am single and wanted to see me get involved with someone and that some "preacher" BITCH was watching and wanted to help me, "mentor me," get close to me and some other bs…
When I pulled the cards I told him that there would be some "betrayal" and alot of money beforehand. The possible FAGGOT dude said: "WELL, I GUESS THOSE DEMONS ARE TRYING TO KEEP YOU AWAY FROM SOMEONE!"
WRONG, BITCH!
I KEEP MOFOS AWAY FROM ME! Any dude who tries to ROMANTICALLY GET CLOSE TO ME… I WILL KILL YOU!
Unfortunately, I am not worth alot of money so I can't get away with shit so that dampens my plan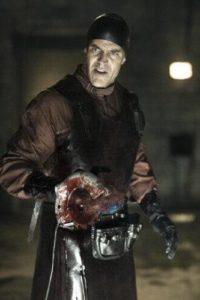 …but the closest I can get is fucking with your job, etc. Here is why?
At the end of the day, I feel like I was born for something MUCH GREATER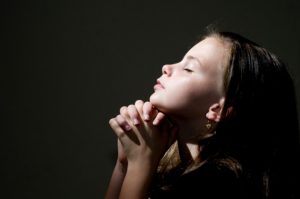 And getting involved with anybody in any "relationship" WILL MOST ASSUREDLY TAKE AWAY FROM THAT! You become "intertwined" with that person and YOU GOTTA FACTOR THEM INTO THE EQUATION ANYTIME YOU MAKE A DECISION, like carrying dead weight…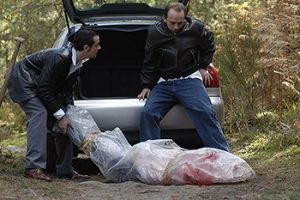 THAT SAID most people are NORPS in my opinion and are NOT WORTHY OF ME!
I COMPROMISE MYSELF FOR NO ONE! I love me too much and I HAVE BEEN THROUGH WAYYY TOO MUCH SHIT TO END UP LIVING A NORP-Y ASS LIFE FULL OF "LOVE" AND ALL THAT OTHER BS!
I WILL BE SOMETHING GREATER TO COMPENSATE! Again I have been thru WAYYY fucking too much in my life to LET ME DOWN, to fall to mediocrity. I have been through way too much to just "give up" and live my life for someone else to make them "happy" and have my dreams, wishes, MYSELF set aside to become "one" with someone who ain't me…
WHICH IS WHY I WILL FIERCELY DEFEND ME AGAINST ANYONE WHO WILL TRY TO ROMANTICALLY "GET CLOSE" LIKE I AM "SOMETHING" TO CONQUER!!
I WILL KILL YOU!
Ever since I was a small child I HATED THE IDEA OF ROMANCE AND LOVE! I recall seeing a couple in a wheelbarrow in Audubon Park holding hands, kissing. When I saw that, it triggered in me this MURDEROUS RAGE: of all the things I have been thru: rape, assault, battery, attacks by the police NOTHONG TRIGGERS IN ME A MURDEROUS RAGE AND PASSION MORE THAN THE CONCEPT, THE IDEA OF MAKING LOVE, OF LOVE AND ROMANCE!
I WILL DESTROY YOU!
The closest I WILL EVER ALLOW MYSELF TO GET WILL BE VIA PROSTITUTION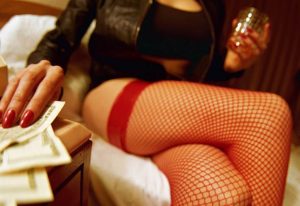 That will be the ONLY WAY I will have ever gotten close to it was when I used to do sex work (even that I kinda look down upon) where you exchange money (so you can at least get something tangible out of it being a woman and no bitch your dick won't suffice since I face the risk of pregnancy and don't your selfish ass tell me to fuck my body and thus my natural cycle up by taking birth control pills and go thru all those horrible ass mood swings for "your pleasure".) and he goes his way and you go yours.
Nothing too deep (pun intended).
– Sometimes things even in that world can go awry. I RECALL A WETBACK SPIC NAMED JOSEPH TRIED TO GET CLOSE (ONE OF THOSE CLINGY, ROMANTIC TYPES WHO ACT LIKE BITCHES) AND TRIED TO DO SHIT IN S MANIPULATIVE WAY TO GET CLOSE AND TURN OUR BUSINESS RELATIONSHIP INTO SOMETHING MORE!!! AS FURTHER EVIDENCE OF WHY I DON'T DEAL WITH MOFOS AND I'D CRUSH EM LIKE ADOLF HITLER, WHEN I TOLD HIM ABOUT MY TOPLESS ACTIVISM THE MOFO PUT ME DOWN AND WAS PISSED CAUSE HE COULDN'T LIKE ME CAUSE HE HAD A BASTARD ASS DAUGHTER AND RESENTED MY FREEDOM!!! DON'T THAT MOFO EVER COME FOR ME AGAIN CAUSE I'LL CURSE HIS LIL BASTARD DAUGHTER AND OFFER HER AS A "SACRIFICE" AND FUCK KIDS – I HAD TWO FUCKING ABORTIONS AND PROUDLY KILLED THE LIL FUCKERS AND WOULD DO IT AGAIN CAUSE NOTHING GETS IN MY WAY!!!
That said, if I had alot of money, if I had my way, I would torture and kill someone for that offense. I would do exactly as to what happened to Thimm as was done to him when he TRIED to walk away from Christian Identity which you can read below: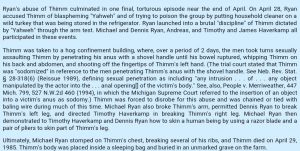 Honestly… IN ALL SERIOUSNESS – I COULD NEVER do that to a human being. I read that SICK ASS STORY YEARS AGO…. You can read more about it here:
http://murderpedia.org/male.R/r/ryan-michael-wayne.htm
Smdh…
I would go a step further and possibly cannibalize the mofo since I drink my own period blood anyways…
And I proudly ABORTED two lil half crakkkas (AIN'T SHIT COMING FROM MY WOMB).
Honestly, tho. I have ALWAYS found something "sexy" about the act of murder (not that I AM a murderer). That said when I was small I always liked the "smooth, psychopathic" killer types on tv who without even engaging in sex just seemed so "sexual" to me and was a turn on) not that I wanted to get involved and I used to have a client who would just "take me" and that would make me cum.
NOW THAT I THINK ABOUT IT… maybe THIS is why I get so violent with sexual harassers (aside from the fact you are FUCKIBG WITH MY PERSONAL SPACE) DO NOT BEING ME DOWN TO YOUR NORP-Y ASS LEVEL WHEN I WAS NEVER OF THIS WORLD IN THE FIRST PLACE!
That said, I wouldn't cannibalize anyone but…
STAY THE FUCK AWAY FROM ME! …And keep your distance! Good day!