THIS JUST IN
THAT FUCKING SHUSHING ENTITY IS A FUCKING REPTILIAN OR NAGA SERPENT BEING (LOOK AT THE PICS BELOW TAKEN AT A NEIGHBOR'S WINDOW AROUND THE TIME I HEARD IT GO UP AGAIN WITH THAT SHUSH SHIT – I ALSO CAN'T HELP BUT NOTE IT SHUT THE FUCK UP WHEN I WENT OUTSIDE):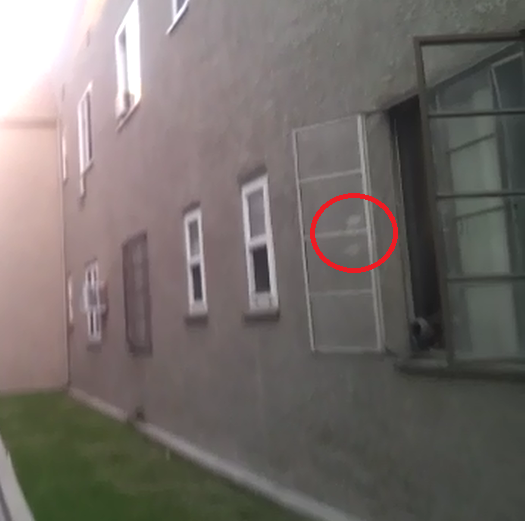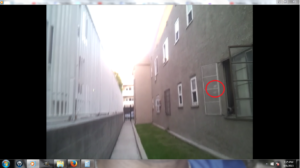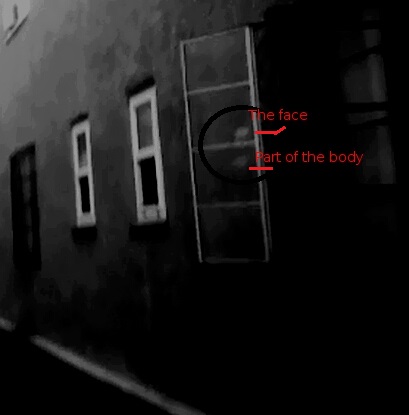 It looks like this, don't it: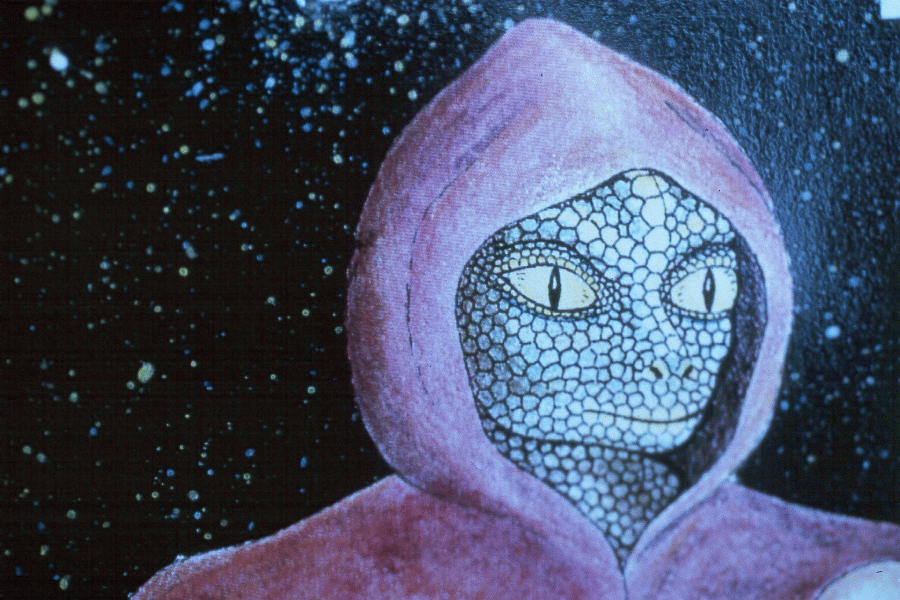 For those of you not familiar with naga serpents, here is some info take from wikipedia. Here is an alternate website's view on em here: http://www.bibliotecapleyades.net/sumer_anunnaki/reptiles/reptiles15.htm
I just got a missed fucking call but note my phone DID NOT GET ANY CALLS JUST NOW denoting these things are officially FUCKING WITH ME NOW!
** Note the time! It is showing "first time caller" in the screenshot as if SOMEONE HAD CALLED yet you look to the right screencapture and notice the LAST CALL WAS AT 10:41PM.
I don't know WHO this bitch is (I hope that's not my little brother and I don't think IT is):
– PS You can see it from the 0:33 to 0:37 marks in the video!
Second 1:
Better higher quality video and it's face still shows up:
Buy vids here [purchase_link id="29115″ text="Purchase" style="button" color="blue"]
Here are some screenshots for a better look of IT:
Here it is using contrast filters:
Taken from the first video: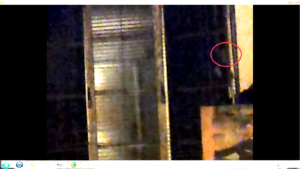 Screenshots taken from higher quality video:
But, whatever it is, IT NEEDS TO GET THE FUCK OUT AND STOP STALKING ME OR ELSE START PAYING RENT! Mofo! Anyways, on a more serious note I first came across this thing with yellow eyes as can be seen in this video here…
When you see the yellow eyes opening and closing, IT IS THAT!
Here are some other video and you can hear IT faintly in the beginning, "shush" on a low tone:
Buy all 3 vids here [purchase_link id="29110″ text="Purchase" style="button" color="blue"]
There was nothing to cause that sound in the beginning of this video here and at one point you can see yellow eyes behind me:
Buy vid here [purchase_link id="29119″ text="Purchase" style="button" color="blue"]
I DID NOT TAKE THIS VIDEO HERE (just as described in the paragraph further down, it has seemingly at times taken vid while I was awake or semi-conscious and NO ONE was in here to do that – including take THIS video down below which shows my leg [if it were me, I would be using it for a purpose but whatever it is IS NOT!]):
Buy vid here [purchase_link id="29123″ text="Purchase" style="button" color="blue"]
I believe it's IT! I came across it a while back in which it kept "bobbing" itself up and down AT NIGHT outside my window while I was asleep. I woke up to see IT standing outside my window. I called the cops and they showed up and probably thought that I was crazier than what they already think I am. Now, even before that, that wasn't the first time that I have been stalked by an entity. Back up in NYC, the air turned absolutely still as I walked towards a Bronx convenience store after getting home after dark when all of a sudden the air got "still" and next thing I knew something breathed heavily near my ear and I decided to ignore it. I INSTANTLY GOT A CREEPY VIBE! I told myself consciously it was a regular human but I knew it wasn't.Then it made itself known a second time by breathing INTO MY FUCKING EAR! That is when I went RUNNING DOWN THE FUCKING STREET LIKE A CRACKHEAD ON THE LOOSE AND INTO THE OPEN ARMS OF TWO MEN WORKING ON THEIR CAR who thought the same! Anyways, I called the cops on IT and the next morning IT WAS IN MY ROOM (I was paying $750 at the time for a ROOM in the BRONX in NYC) and that is when I heard it *cough*. So this mofo's been stalking me for a while. I told it to SHUT UP nevertheless. Now, that wasn't even the "first". I have many to talk about from my youth, including this one "harmonic," heavenly voice I heard say for three consecutive days and ALWAYS AT 6AM IN THE MORNING BEFORE GOING TO SCHOOL – "Raven, wake up!" and I would bolt up from sleeping but NEVER DID I FEEL THREATENED BY IT (which is how you can tell the difference between a good entity vs a bad one). That said, my so called "material world sense" told me it was my mother but my intuitive senses told me not. It seemed way too "angelic" is the right word to describe it for it to be her but I recall always saying, "Okay, mommy," in response (I have had many psychic experiences growing up in my household when I was a child including the weird alien abduction(s?) and hearing the New Twilight Zone's Grateful Dead 1985 theme upon first waking up even though THE TV WOULD NOT BE ON IN ANY ROOM which was spooky- the song that is.)  In another instance, and this happened back in 2012, I had a client rolling up to see me. We were still "connected" on the cellphone (no change in connection, no dropping of the signal whatsoever) when I heard something tell me over the phone to "Come to the car." My client agreed to meet me inside and that is often the case with ALL OF THEM so it was funny that this "thing" which adopted his voice started telling me to "Come to the car." As my client started approaching the car and I told the thing that he was "Coming to my home" to meet me, IT started saying, "Come to the car, come to the car." That said, I still can not make out what this was to this day.
That said, here is a pic of a blank white wall taken in my apartment in Worcester, MASS in 2006:
That's a ghost world. Before then, I took a pic in which a fucking thin, small, less than an inch trace of a "paw" with elongated, sharp fingers like Freddy Krueger's showed up on my breast as I took a selfie. Next thing I knew, something took me over in the middle of the night, made me wake up and caused me to take THAT pic off my cellphone. I knew it was IT cause I was "looking" via pinpoint vision as if it had possessed my body (yes, this is real and NOT DEMONIC as low level vibratory religious mind controlled by reptilian idiots would have you think)! So, yes, interdimensional – NOT demonic possession for you oldheads – did occur and made me expunge it from my cellphone.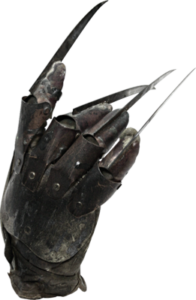 I also wanted to mention this pic showing up after one of my OFFICIAL ventures into astral projection: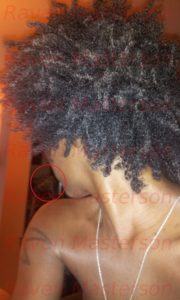 One day I made the plunge into the astral realm: it was all tinted blue, kitchen light was off (I had it on at the time) and the fence and apartment building next door disappeared and there was this fantastic, brilliant light that looked like a reflection from the sun on my window. I floated and contrary to what idiots on youtube videos who talk about astral projection say, you can't just "think" yourself back to your body. I closed my eyes and that is when I went back in. Anyways, the entity that appeared a couple of days after looked catlike. I learned to never be AFRAID of these things if they are negative since they feed off of negative energy and I threatened to beat it's ass and it said "Saiyaaa" afterward which, when I looked it up is a Turkish word that translate to "Black," – ole racist bitch! After that, I could never leave me body for a looong time again (now I am getting pulled from it again).
Now, back to the present…
Anyways, this mofo who I touched on here started at around 3am in the morning then for a while went to going "shush" outside my window at 9pm and at one point ALL TIMES THROUGHOUT THE DAY AND NIGHT (DOES THIS MOFO HAVE AN AFTERLIFE?) and when it comes – esp. at night – it is like a darkness envelops and everything goes silent – like the thing in NYC. Now, he is still posting himself outside my window. I once heard something at 4am open the gate next door, come in but NO ONE WALKED THROUGH and whatever it was just stood and got darker than a mofo. I didn't even see a shadow. You can hear IT'S ass here:
Buy vid here [purchase_link id="29092″ text="Purchase" style="button" color="blue"]
I notice things, astral, spiritual activity heighten when I listen to spiritual teachers like 13signsastrology and James Bartley (he is not a spiritual leader but just tells the truth about what is going on). I know this entity is BAD because I always have nightmares and I know it is because of it and it is usually around the time in which it is around and I will awake because it makes its presence known when I get out. As for one experience as I stated before that when I had a dream of being in bed with a client and I was talking about entities in my apartment, he says, "Yeah, like that creature that comes into your apartment at 5am in the morning," and sure enough I woke right straight up at that time. I have had nightmares of rape including one with this black actor and it was STALKING ME as this thing is currently doing. Last night and just now had a "dream," nightmare really which really felt more like a vision – I was listening to James Bartley and I returned to a room in which I had a nightmare the night before in which I was in a dirty room and they had papers, etc. strewn all over with a dirty carpet and my vision was 3-D. That said, I recall walking up to what appeared to be one of those slots for serving lunch they use in jail and that is when SOMETHING popped up behind me – it seemed I was naked with my arms up in the air from which I could not break it from that position – and then next thing I know I was carried away by this entity and I saw it's 1 digit, finger and it appeared brown and breathed very heavy. That is when I woke up. It felt like a dream but seemed more like a vision, like it was trying to tell me something like show off it's power on me in a way – which it doesn't have cause I don't fear it. In one instance, while drunk I took a video of myself lying in bed (I am too embarrassed to show this). But from the casual observer and even myself, it would appear someone or something else was taking em. In one instance, while my mouth was closed, I heard heavy breathing come from something. Now I know for a fact nothing was in there because THERE WAS NO SHADOW ON THE WALL TO INDICATE A SECOND PERSON WAS IN THERE. I do recall albeit very vaguely taking off my clothes at around 3am though when I woke up later and saw the tapes I thought that I didn't take them off and I am still not to sure to this day. I just know a second person was NOT THERE but it did feel as if I was talking to something that was in there with me and I vaguely remember it and it appeared it seems to be male but an entity, and not a human (if it were a human, even in my most DRUNKEN STATE – I would remember). In one severe instance, I was raped by this thing presumably in which I had fallen into a 15 minute nap (I am not a good judge of time so I am not sure as to how long it lasted) and I had a very vivid nightmare of being "raped" by a "cop" that I like in real life: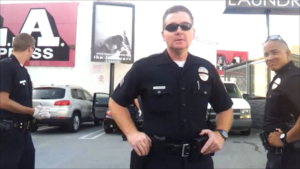 Now, in the astral, these things can take the form of something that they know you like. It took the form of this cop I had a crush on that. That said, when I went to use the bathroom and take a bath – now, being a sex worker – I have seen many men so I know the feeling of when your pussy is wide gaping and open from being fucked. That said, I went in there and touched my vaginal area and next thing I knew it felt gaped as if someone or something had FRESHLY FUCKED IT! I felt real VERY wet down there.That is called astral rape in which it took the form of technical rape with someone I liked but this carried on to the real world. Now before some of you say, "Some human did it," okay, my on site manager is a FEMALE WHO WOULD NEVER TOUCH ME IN A MILLION YEARS! Plus, I took a nap and I awake very easily. That said, I have deadbolts and three locks on that door and I am the only one with the key for the top deadbolt so no one's getting in and it wasn't open. That said, though the window is slightly ajar it has a mesh on it so someone would have had to have fit into that little tiny window crack to get in, take 15 minutes to sexually attack me and lurk back out without disturbing me after 15 or was it 30 minutes of viciously attacking me, put the mesh on, make sure no signs of a break in (those windows would have to have been taken off their hinges for someone to break in) all before running out and making it seem like nothing was disturbed. I found a condom which I wasn't sure belonged to a previous client I saw (I can accidentally leave them about) but I am SURE that I threw his away, positive AND an open condom wrapper. This is scary and more than likely it belongs to this entity and it is scary that they can manifest and affect us even to the extent this thing did in the material realm and do this shit – PHYSICALLY – to us. I don't know if this is another entity but I have seen something once raise it's arm up while wearing what appeared to be a beige-ish – grey business suit, maybe  with a white dress shirt underneath and a red tie and it appeared to be about 6ft tall perhaps, I am not sure. Now, once I had something come up to my head, tap me on my third eye and acted as a spirit guide and brought me into the 4th dimension. That said, this entity took the form of an Asian man with a brownish reddish I believe dress shirt that was ill fitting and grey pants from what I can best recall. I recall asking if we could fly to somewhere like China and travel to more exotic locales or even whole entire different realities than what I can ever access here in this realm. That said, he only showed me houses and mansions and I got a quick sense of deja vu as if I had been here before and remembered. I then noticed the pictures showed people talking to SKELETONS! Before I also noted his eyes, when he moved em, would look "reptiloid" in appearance and had slits in em and were yellow but I took it to be a distortion of astral vision though my higher self knew better. I confronted him and told him he was a reptilian and that he was trying to get me to "sell out" to his side. That is when I awoke with what I recall my third eye bleeding. I told a so called "healer" about this and she said it was a positive thing on account that she felt the fucking mansions ie material wealth in and of itself is a sign of something positive which is why I hate to say this but you can't fuck with Europeans on these things as they tend to on average be spiritually "unevolved" and spiritually bankrupt and not intuitive. People of color, on the other hand, have what I call, "the God connection," which is why they are more real in their delivery and the way they are and not try to put on a show which is what white people on average do and is a sign of spiritual bankruptness. Whites got the technological aspect down path but as far as spirituality and all these things are concerned – there is a reason why they are all stealing this shit from people of color and why WE came up with em, first!
Now, in light of all this, I THINK THERE IS SOME INTERDIMENSIONAL PORTAL IN MY APARTMENT and a strange energy that pervades this whole area where I reside. When I first moved here, though it seems "nice" on the surface, I got a bad vibe. Not too long after after moving in did I have to drop my rates down as a sex worker from $300 per hour to $200 FOR 2 HOURS and that is when I wore the weave and blue contacts! That said, when the blue moon was out, I saw something that appeared to be all brown and raised it's hand (wtf does that mean?) and that entity that I felt could of raped me once wolf whistled and seems to hang close to my bed, which I have much sage around me for protection. It was not human. It has wolfwhistled.  I have even seen a brown colored being raise his hand – he seemed to be 6ft to 7 ft tall – during the blue moon. I have seen my fucking computer get "brighter" a couple of times when I didn't even press the button to cause it, as if these things are letting me know, "they're here."
AS A MATTER OF FACT, WHILE WRITING THIS UP TODAY, I NOTICE THAT THE WINDOWS THING THAT REQUEST FOR YOU TO DO "UPDATES" OR POSTPONE THEM CAME ON RIGHT AS I WAS TALKING ABOUT THE RAPE AND NEXT THING I KNEW I WASN'T EVEN ALLOWED TO PRESS THE "POSTPONE" BUTTON AND MY COMPUTER KEPT ON STOPPING AND STALLING AS IF TO KEEP ME FROM TAKING A PICTURE OF THIS, which you can see down below.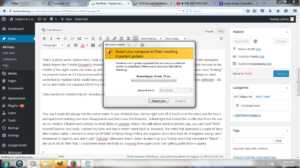 Last night, I heard this thing go, "shush," again. It can't be a human who has passed on cause why do that perpetually so it's gotta be something else?