I put my pic in cause YOU CAN CLEARLY SEE A WHITE AURA AROUND ME WITH WHITE LIGHT ASCENDING TO THE SKY!
I am a true spiritual being cause I am Soulled (Sol = Soul = Sun 🌞)!
Before I begin…..
Here this heaux's insta-heaux, dumbass HEAUX!
https://www.instagram.com/norwegian_vixen/
I had to put 'woke 🧙🏻‍♀️💀 on this wide supremacist bitch who dismissively said, "If I didn't want to be cursed, just end it" or something like that.
So I sent the shit HER WAY so she'll learn the sadistic shit that I am dealing with ole unempathetic, compassionate-less bitch!
Just cause I wear a MAGA don't mean I like you crakkkas…..
That said……
I heard this guy STRATEGICALLY playing Sting's "If I Ever Lose My Faith In You" while looking back at me which is a song about demiurge war-ship.
If you don't know who the demiurge is, read here:
John Ellizz's All Seeing Eye Book Confirms That Christians and Muslims War-ship A Reptilian So Called God
– I bring up "biblically accurate angels" cause they got the all seeing eye ALL on em, witch the illuminati war-ships……
Here his license plate…..
Go play some anti-demiurge, atheist, satanic shit when you see him…..
That bitch took off like a LIGHT 💡 when I was singing. That organic portal robotoid Soulless ass couldn't handle THE TRUTH of what I was saying….. straight from the gnostic text of the bible!
That said, I find that FAKE "people" – cause he ain't got a Soul ALWAYS come around to throw us SOULLED people off when we are ascending, trying DESPERATELY as sycophants of the very E-VILE entities I am trying to fight to arrest you back into being under the demiurge and thus a food source for him again…..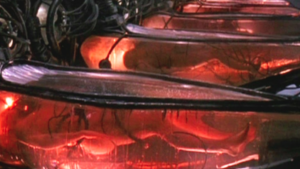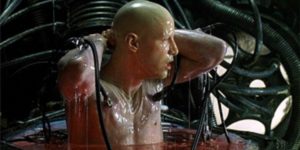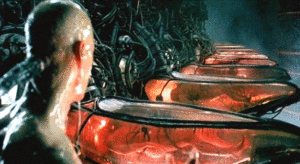 Organic portals are stupid ass motherfuckers like lemmings I swear and this crakkka or is it fake khazar jew is no different…..
As this man points out, I am God cause I have a Soul (Sol = Soul = Sun 🌞) which is an aspect of The One Source, something his REPTILIAN spirited having ass could NEVER comprehend…..