There is some weird mofo – I saw thru my third eye a skinny ass male crakkka – who likes to fuck with my instagram page and censor me just like his flat booty built like a flat ass pancake ass is doing now…..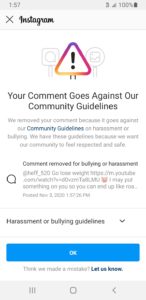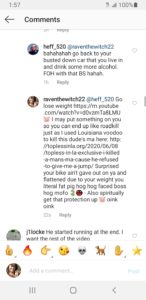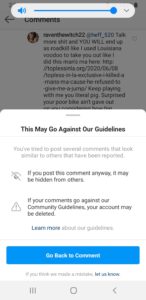 ….He wasn't allowing me to write a response to this Lord Humongus of The Asses comment:
Go to his channel and show his fat pig ass "love", riding his fucking bike with his fat ass looking like one of them clowns that be in the circus that be riding on those tiny tricycles ???
https://www.youtube.com/c/heff520/videos
….I just ran his ass off my instagram just now after flexing my 'woke on him, lol!
They also, to be fair, removed his comment….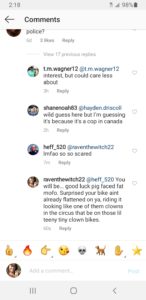 That being said, that asshole at instagram I believe has shit set up where links to my site get "flagged" instantly and all sorts.
Like here, even when I write INNOCENT shit I get blocked after awhile…..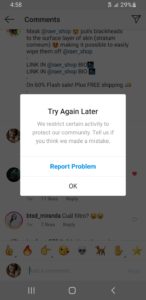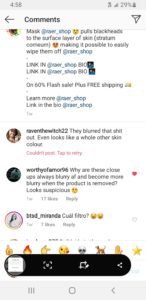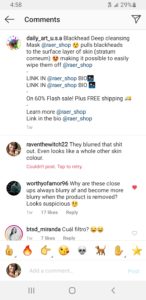 This the mofo not allowing me to appeal a decision to have my account reposted….
This mofo has got me flagged where I couldn't even edit an innocent post just to include a location of where it was taken at….
That said you – and that Heff520 are in for a 'wokeing. You gonna, you WILL learn not to fuck with me…. like all the others…..
TOPLESS IN LA EXCLUSIVE: I Killed A Man's Ma Cause He Refused To Give Me A Jump
Drag Me To Hell Is REAL And These WETBACKS Are About To Find Out