I SENSED THIS WHITE BITCH THE ONE COVERING UP SHIT ON MITRICE!
Like I said to the other dude I SEE BETWEEN THE LINES so nothing gets past me….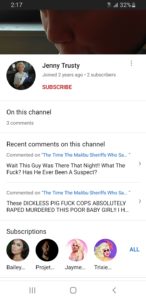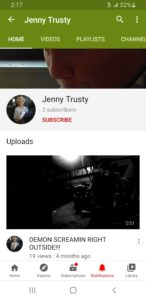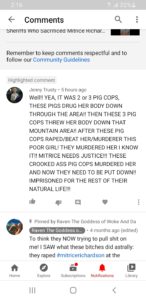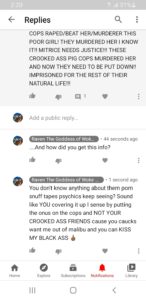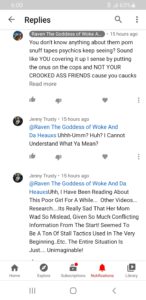 I sensed THIS bitch if anything was covering shit up…. when I worked on that case years ago TWO SEERS SAW MITRICE BEING TORTURED IN THE BEDROOM OF A PRO TEM JUDGE so sit your bedridden Golden Girls looking ass down!
I talked about that hear…..
Your ass – like so many mofos in Malibu, WANT ME GONE so you talk shit about the sheriffs so they will run me out! Ain't gonna happen breh! You can see in that last paragraph she sounds like she covering up. FOH!