I did a video on it…
I started out trying to debunk it by saying it was a psyop and that she, Kenneka, wasn't even real (hence why I insulted her looks) but NOW I know she is and I take back those words and as my cards proved to me, SHE IS REAL AND IS BEING TORTURED AFTER BEING SACRIFICED AFTER HAVING HER ORGANS STOLEN (I see a white ethnic looking bitch, tall with brown hair as the lead of this coven that took her just now):
AND I did card readings which you can see down below! When a situation like this happens, either a shaman, a powerful ancestor or a powrful spirit on the otherside can only help.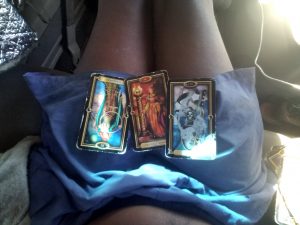 – You can see MORE cards showing what's up above!
Some HYPOchristians, demonic worshippers of "god" aka the Demiurge like right here: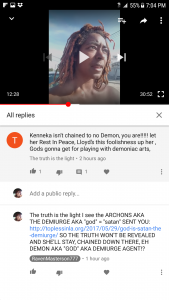 DON'T WANT YOU TO KNOW SHE IS TRAPPED TO A DEMON CAUSE THEY DEMONS THEY DAMNSELVES AND WANT HER TO STAY THERE!