LORDT HAVE MARCY I STILL CREAM OVA THIS 'WOKE TO DISS DAY LORDT HAVE MARCY HEY-Zeus H CRAKKKA CHRIST:
TOPLESS IN LA EXCLUSIVE: I Killed A Man's Ma Cause He Refused To Give Me A Jump
– Flawless victory.
LORDT HAVE MARCY THAT 'WOKE WAS SO BEAUTY-FULL!
Lemme share withs ya'll the magical instance where he let me kno' that 'woke I puts is POWER-FULL ??
I'm petty tee hee ???☠☠☠
My 'woke done killt three people relatives (who fucked me over HORRIBLY) since then!
Imma kill this Richard Wachowski mofo's 15 year old son for talking shit about me: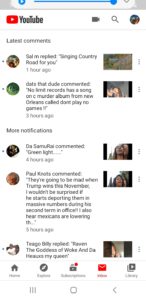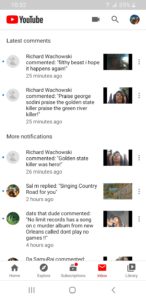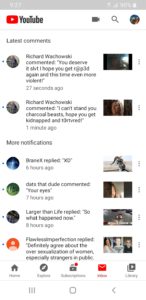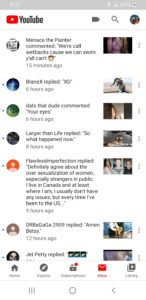 Bitch looking like the Crypt Keeper's crazy twin:

I know you read my shit so let me say this: I know you protected by something evil. You're son ain't. So Imma get your child, racist bitch!
This is why I set Malibu on fyre with 4 SOMETHING 'WOKES ON YEAR:
Woolsey Fyre fest, beau (I was laughing my ass off when they lost they homes ???):
Hear my fav ???????
The Getty Museum Fyre Fest of 2019 (IT HAPPENED RIGHT AFTER I WISHED FOR THAT SHIT, TOO):
It hit Sunset Mesa, SAME MOFOS trying to run me out (I 'woked A BUNCH of peepole at them meetings…. – Imma start going after they keeds, hit em where it hurts).
Lord that FYRE hitting them assholes was BEAUT-EYE-FULL ??????
The Pacific Palisades Fyre Fest 'Woke came not too long after:
Hear ??? my patented laugh:
And we got the Saddleridge 'Woke Fyre Fest of 2019:
There was another but that one was further out in the valley, like Ventura or Santa Clarita.
Now, count em four, FOUR fyre 'wokes occurred in this area (4 in numerology = traumatic endings and beginnings = rebirth ??) – the same year they were trying to kick my black ass out: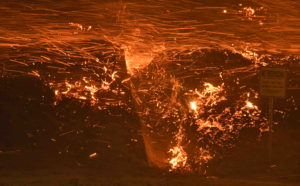 LOL THAT SHIT LOOKED LIKE A LAVA OVERFLOW!
That's what ya'll get for fucking with me: they now know I don't play around and, giving that they are protecting the basturd who raped me (I saw a black truck the other night next to the bastard as he teased me about what he did and last night an old beat up ass raggedy truck with a nasty ole retarded looking ass white degenerate living in it – saw his ass in the woods in Malibu today – following right behind him), ya'll are due for another Fyre Fest unless ya'll cough that mofo to law enforcement, or he turns up dead.
Ya'll gonna have hell to pay if you all don't report him or make his ass leave the planet ⚔?????
That being said, diss is I 'woke and this is why I will 'woke ANYBODY TELLING ME NOT TO 'WOKE: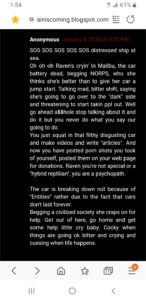 I don't deserve any of that. That's all Malibu residents. I didn't deserve any of that.
As a hispanic commenter said on another channel I had a looong loong time ago: I could find the cure for cancer and people will still hate me.
They do that shit to 69 Tekashi.
It's a shame but it's all about energy.
In those comments they are all projecting their faults and flaws on me. I ain't nobody's whipping girl. As another female hispanic commenter on Bokor Elmera's channel said, magic is the great equalizer.
It wasn't until I started doing black magic that people respected me! That ole new age peace lurve forget la dee dah shit, white peepole shit, fuck oooon with that shid! That brought me tears, humiliation, being unfairly treated by people like the shaman said, well a bunch of people said, that shit ended! People know better.
I get a few stragglers but then they learn – and they warn others, like this heaux here: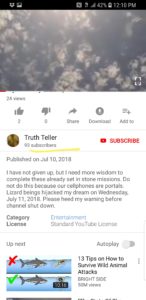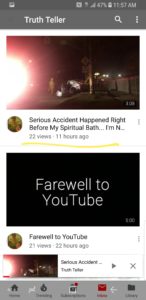 I got a whole museum of 'woke, where I sent folks to mental hospitals cause I got em seeing shit, sleep paralysis demons tryin' to take their soul:
YOU DAMN RIGHT I WILL KILL YOUR ASS IF I COULD and I can be reeeeal petty just as I 'woked that man's ma – had ha in hell ???? – cause he wouldn't give me a battery jump.
I get down like that cause, as those comments, you want a monster, you made me one, now you got her!
That said to Aarona, don't put up with these people shit. I know you read my blog, watch my videos and I will say: come into your spiritual power. That shid gone change your life for the better. Those trolls are fucking DEMONS harassing you, living fucking demons like that Aarona Lopez Reports, who I know you 'woked: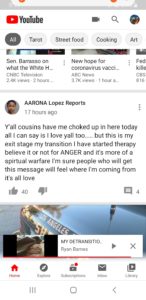 That being said, I used to be where she was, DEMONS attacking for no reason, blaming me for just being me and existing!
Dark magic changed that shit! FYI the mofos who talk that "peace love and light" hippiee shit come to mofos like me for dark work.
REAL spiritualists 'woke with both!
Watch out Malibu!
Oh yeah, I dare ya'll comment on this man shit:
http://coontrainiscoming.blogspot.com/2014/07/raven-masterson-used-to-look-ok-once.html?m=1
Dare ya!