Here so you can SEE the dumb shit they pulling…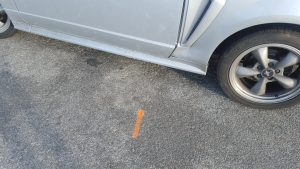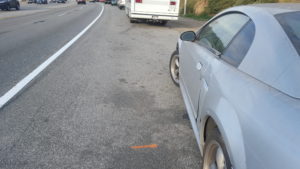 Here is PROOF they only coming after my car with those fake ass signs created by someone NOT WITH THE CITY as told to me by someone who works in entertainment (NOTICE THEY ONLY MARKING MY CAR AND NO ONE ELSE'S ESP. THE RV AHEAD OF ME IN WHICH THE OCCUPANTS HAPPEN TO BE WHITE):
Buy vid here
[purchase_link id="30837″ text="Purchase" style="button" color="blue"]
Imma catch they ass with my DUMBBELL next time (whoever it is be out there doing that shit at about 1am, 12am)!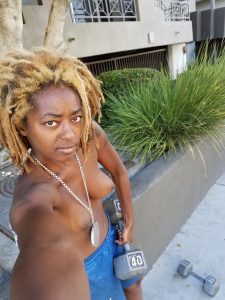 I PERSONALLY THINK THE BITCH PUSHING THIS SHIT IS THIS WHITE MOFO WITH MUSTACHE AND DRIVES A RED BRAND NEE MUSTANG!!!
That said, they doing that shit CAUSE OF THIS and prob. for that "topless" shit – people ESP. WHYTE FOLKS need to learn to mind their own businesses on that shit. But these REPTILIAN MOFOS WON'T and need to be put in they place on that shit!
I don't see them fucking with them food court people and them people be there a whole day and not the HOUR – WHICH I GOT EVIDENCE – they supposed to be there for so these cops out here are selectively picking and choosing what laws they gonna enforce and that shit ain't right!
PS bitches I AIN'T BULGING! NONE OF THESE FOLKS HERE WILL BULGE AND I WILL HELP THEM LEGALLY (ALREADY TOLD SOMEBODY THEY RIGHTS EARLIER) SO WE CAN FIGHT YOU IGNORANT ASS, ENTITLED MOFOS! Stupidasses!