I HATE TO SAY IT, BUT MrE AND MAG UGLY TRUTH MAYBE ON TO SOMETHING:
Lookie here: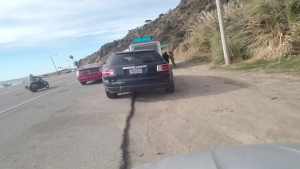 THAT IS A FUCKING FEMALE – FTM!!! STRAIGHT UP FEMALE ALLL DAY EVERYDAY, LOL! Look at these vids here upclose and see how it us trying to be a woMAN:
Buy vids here [purchase_link id="30056″ text="Purchase" style="button" color="blue"]
LIKE I AIN'T EVER SEEN ONE! ROYAL. FUCKING. PSYOP!!!
[purchase_link id="30564″ text="Purchase" style="button" color="blue"]
As I explain (but more so indepth) in the video, this bs plays off of people's transphobia, homophobia and gets you focused on IRRELEVANT SHIT like whether some SELL-ebs are fucking trannies:
This guy's channel here mixes alot of LIES with the truth and you can discern agents in that they will be allowed to proliferate while REAL truth teller channels get SHUTDOWN (Note: this guy been around for years): https://www.youtube.com/channel/UC7q3xRNf1FZUHo1GLEjMWxg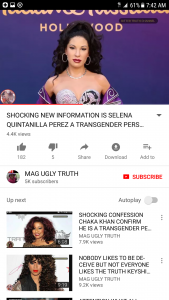 NOW HE WAS RIGHT ABOUT SHIRLEY CHISHOLM (THAT IS a drag queen AND AN UGLY ONE IT I AIN'T SEEN ONE):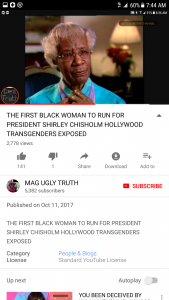 Here another black "female" judge ya'll don't know about: Constance Baker Motley (Why famous "respectable" nuggas gotta have three names like serial killers do?). THAT'S A NUGGA IF I AIN'T SEEN ONE!): https://en.m.wikipedia.org/wiki/Constance_Baker_Motley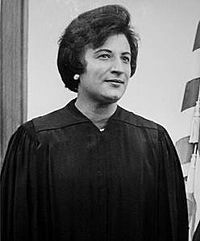 Nigga look like ya boy, Jim Jones of Jonestown: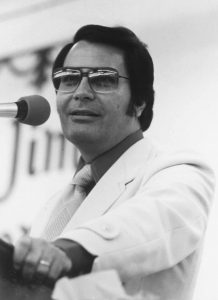 Now, that's some TRANNYGATE shit if I ain't seen one!
* Notice S/him has that hyphenated "two last names" full name! That's cause the nigga wanted to maintain IT'S autonomy – and this was WAYYY before ordinary women started doing this!
IT'S BS! It also plays off of misogyny by saying that women have to adapt to having our bodies a certain way, by saying that "proof" (aka BODY SHAMING) lies in women having certain "male conventional traits" like broad shoulders – SOMETHING WHICH I HAVE!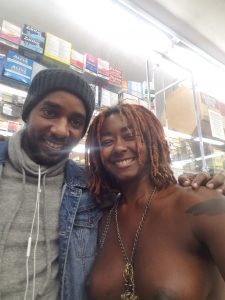 I've had two fucking abortions. Can trannies do that? But fucking idiots if I were hollyweird famous would use that to say that "I'm trans", too.
As an artist, fuck it, as a psychic, I can discern WHOSE a tranny vs who ain't. But at the end of the fucking day, WHO CARES!!!
The focus needs to be on #pizzagate exposing the REPTILIAN elites for what they doing to these children, trafficking these kids – bringing them down so we no longer have to deal with this enslaving monetary system which will get worse…
These LIES were promulgated by MrE aka Mark Oliver Everett:
Here "his" (is it REALLY a he since he a hollyweird sell-eb)? Just playing off the bs he pulls on his fans) youtube channel:
https://www.youtube.com/channel/UCAgVKvt3syB7gV-hL9bMTYw
Look at the misogynist ass saying that can be found on his channel: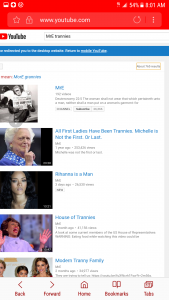 More crazy shit…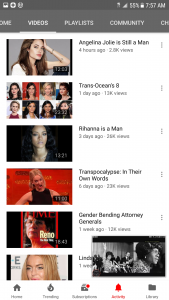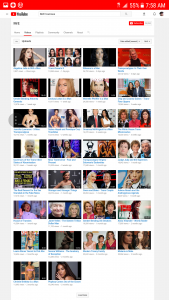 …SOMEBODY OBSESSED WITH TRANNIES! Hard to believe he was the front man for the 90s band, The Eels who wrote "Novocaine for the soul" and "Lucky Day In Hell": https://en.m.wikipedia.org/wiki/Eels_(band) Here's more on Mark Oliver Everett, MrE's REAL NAME:
https://en.m.wikipedia.org/wiki/Mark_Oliver_Everett
The son of famous physicist Hugh Everett III who is known for having discovered the idea of multiple worlds aka parallel universes – MY FAVOURITE SUBJECT (He lost his post for his AWESOME discovery):
https://en.m.wikipedia.org/wiki/Hugh_Everett_III
His son, Mark Oliver, became the frontman for 90s band, the Eels, who sung "Novocaine for the Soul" and one of my favorites, "Lucky Day In Hell" which was on the "Scream" film's soundtrack:
Here their official video:
They USED to have an official channel but I see they took it down when MrE started the BS tranny thing!
MrE and his band ain't had a hit in years which begs the question… why he, a Hollyweird Sell-eb himself, doing these videos about FAKE trannies in Hollywood…
Also, like other AGENTS like Taurean Reign, Cynthia G – he sounds like he reading from a SCRIPT AND SOUND BORED AS FUCK DOING IT!!!
DO THE MATH!