You don't have to take my word for it; you can listen right here:
Buy vids here [purchase_link id="29878″ text="Purchase" style="button" color="blue"]
DESPITE the fact that they must respond to MY MOTION, one is a Motion to Dismiss 1385pc and the other one 1538pc Motion to Suppress, they never did it! Here are the following rules applicable for both: For a motion to suppress, the prosecutor has 2 days to respond to the defendant which you can see below: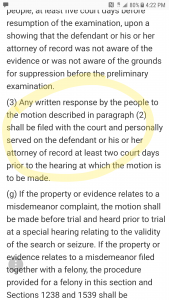 THAT SAID, I go back on 11-28-2017 FOR TRIAL and I went to the courthouse to check on the motion on Monday, 11-20-2017. That said, AS CONFIRMED, they ILLEGALLY set it for TRIAL, STILL even though they did not respond to the motion to suppress, which you can see below: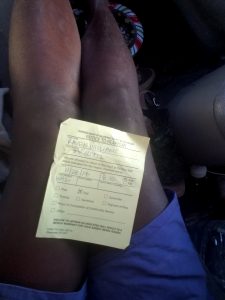 I WAS TOLD this court in particular is VERY CORRUPT! Last time I went, I MADE SURE THEY ACCEPTED BOTH OF MY MOTIONS, WHICH THEY CONCURRED TO WHICH YOU CAN HEAR IN THE TAPE DOWN BELOW!!!
BEFORE I TAPED, EARLIER, they tried to say that I did not give them the motion to suppress.
That said, they never responded and the last time I went THEY WERE AWARE THAT THEY WERE SUPPOSED TO RESPOND – but never did!
That's fucked up to say the least!