You don't need to believe me, just check out ALL OF THESE COMMENTS LEFT BY MALICIOUS BLACK BITCHES PICKING ON ME FOR NO REASON (YOU CAN ALSO SEE TRANSPHOBIC COMMENTS AS WELL CAUSE WE ALL KNOW BLACK WOMEN LIKE TO BULLY IN ANY SHAPE FORM AND MANNER CAUSE THEY LIKE THE ENERGY – COMING FROM "POETS4HEALING" – A SPIC WETBACK NAMED "JAMIE GOMEZ" AND SPIRITREE[aka NIGGAtree] – A PURPORTED RIP OFF CON ARTIST WHICH CAN BE ATTESTED BY NUMEROUS TESTIMONIES ONLINE), INCLUDING WHEN I WAS HOMELESS AND DOWN AND OUT IN MY WORST STATE EVEN THOUGH IT WAS WHITE WOMEN AND BLACK MEN FOR THE MOST PART – WHO DON'T GET THE CREDIT THEY DESERVE – WHO CODDLED ME AND HELPED ME OUT AND POINTED THIS OUT (IT IS THEIR VILLIANRY FOR THE MOST PART THAT HAS TOMMY SOTOMAYOR POINTING THEIR BS, OUT AS WELL):
One of these people is "SomethingPositiveUniqueOriginal" (Here is her channel): https://www.youtube.com/channel/UCHZtg4FX3CWO35laNJqgLUANow this BITCH attacks me FOR BEING HOMELESS which you can read here: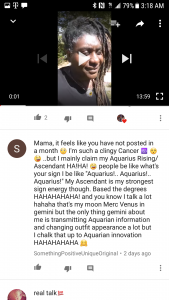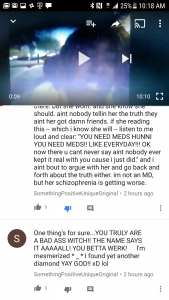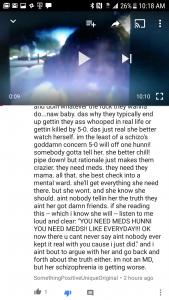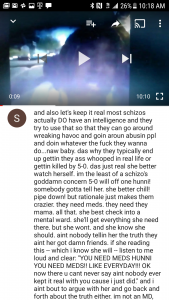 YET, LIKE MOST BLACK WOMEN WHO I SUSPECT ARE BIPOLAR – SHE TRIES TO BE MY "FRIEND" HERE: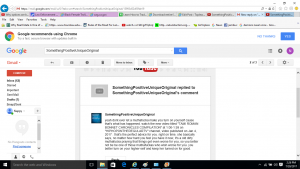 Yet her YouTube channel is supposed to be all about uplifting the black community, which you can watch here (it's a bunch of racist, anti-white shyte):
THIS BITCH IS CRAZY (HERE IS ANOTHER VIDEO):

HER CHANNEL IS FULL OF CRAZY!!!! She look like the type of BISH who'll take her kid, string em up and beat em like a lil piñata cause they'll think the child's crying means "They are possessed by the devil!"
Here is a SICK BLACK BITCH named "Butterfly79swing" who LOOK LIKE THE TYPE OF BLACK BITCH WHO'LL TAKE A "SWING" AT YOU IF YOU ARE WHITE OR LIGHT AND CUTER THAN HER OR JUST LOOK AT THAT JEALOUS PITBULL BITCH THE WRONG WAY WHOSE CHANNEL IS HERE: https://www.youtube.com/channel/UCxF-HzFWJAsm-drzj28UvqQ?feature=em-comments who after I was attacked by ANOTHER CRAZY BLACK BITCH in the shelter I was staying at, attacked ME for practically defending myself, cause like that PREDATOR BITCH, she just like every black female predator LIKES TO PREY ON WEAKNESS AND DOESN'T LIKE WHEN THEIR VICTIMS STAND UP FOR EACH OTHER!
Here's her comment: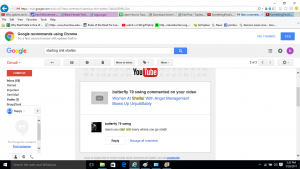 Here's the vid in question:
Buy vid here [purchase_link id="29501″ text="Purchase" style="button" color="blue"]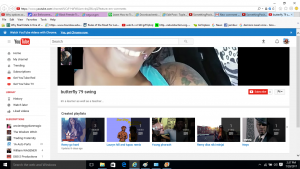 No comment.
Here is another one leaving ABUSIVE comments pertaining to a video in which I did about ABUSIVE OLE NIGGER ANCESTEAL SPIRITS (I was informed one was an old slave who was a mean, hateful and ornery bastard who was an alcoholic and is now trying to induce those same destructive behaviors in me). MIND YOU, NO WHITE PEOPLE FUCKING WITH ME BUT AGAIN A BLACK BITCH WHO GOES BY THE NAME "SOULOF AHAWK" HAD TO COME IN, USE MY EXPERIENCE TO PUSH A RACIST ASS AGENDA AND JUST LIKE MOST OF THESE T-1000′ AS TOMMY SOTOMAYOR CALLS EM SHOW NO SYMPATHY, NO COMPASSION, NOTHING CAUSE THEY ARE NOT CAPABLE OF FEELING OR HAVING REMORSE CAUSE MOST BLACK FEMALES ARE INNATE PREDATORS: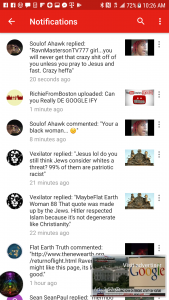 Here's her youtube channel: https://www.youtube.com/channel/UCbg5Hy20KxvpwNQKT-8RlzA
Here's a black BITCH named "melanin Queen" – what a "nice" name for a BLACK NIGGA WHORE ENCOURAGING WHAT I'M ABOUT TO SHOW YA WHICH IS TYPICAL OF THESE HOODRATS – GOT CAUGHT ENCOURAGING A WOMAN TO SELL HER SOUL: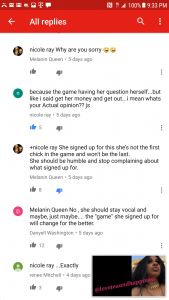 HERE A PIC OF THE BLACK BITCH!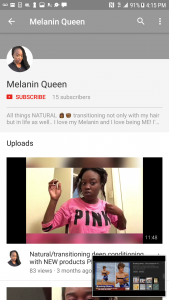 I can't! Black men, get a NON BLACK MATE! There's no hope…
I even had BLACK BITCHES COMING OUT THE WOODWORK AT XAVIER PREP AFTER I REVEALED THE HELL THOSE POS NIGGER ASS MALES AND ESP. BLACK ASS NIGGA BITCH FEMALES PUT ME THROUGH! I even had one INDIGNANTLY – this is NOT being the evil and ruthlessness of black women to pull this off – say that I should deny the evil they did to me because they are black and because I'M BLACK they are somehow entitled to have me DENY what they did to me for the sake of caping for their evil malicious asses and their evil malicious actions against me (BLACK WOMEN ARE CRUEL AND EVIL AND ARE THE DOWNFALL AND ORIGINS OF PROBLEMS IN THE BLACK COMMUNITY, HENCE WHY THIS HAPPENS): https://toplessinla.org/2014/11/04/do-not-send-your-kid-to-st-katherine-drexel-high-school-aka-xavier-prep/
…And why the kids grow up FUCKED UP- both girls and boys alike but we are supposed to ignore this and call em "Qweens."
***TRIGGER WARNING***
(*I couldn't even watch the full video cause it's sooo depressing AND fucked up what this bitch to say the least…)
Here's some vids I did on this…
>
Buy vids here [purchase_link id="29506″ text="Purchase" style="button" color="blue"]
I'll tell you why BIOLOGICALLY they are the way they are….
(You can read more here: https://depts.washington.edu/bonebio/bonAbout/race.html)
YOU ARE DEALING WITH MEN, men with a huge amount of estrogen to booth therefore having very Unstable emotions combined with a HIGH AMOUNT OF TESTOSTERONE THEREFORE INCREASING AGGRESSION AS WELL!
It is no coincidence that black women are viewed as stereotypically "masculine" in our society. As has always been sensed in our society, they have more testosterone cause in order for them – both black men (hence why black men have always been seen as HYPERmasculine) AND women as well – to have a greater bone density in contrast to their white, Hispanic, and Asian counterparts, THEY HAVE TO HAVE MORE TESTOSTERONE. That goes without saying…
Here are some videos where I break this down! That said, this is why the rules of engagement with black women are TOTALLY DIFFERENT from the rules of engagement when dealing with other races of women because when you are dealing with a black woman you are practically dealing with a hybrid man-woman with the emotional volatility of a woman and the brute strength (to some degree and not all the time of a Man), especially if you are a white man! Now, discussing white men, I strongly believe – and this is what many people have sensed for years – that they are more "feminine." Think about it! They look like bitches with their long flowing hair and porcelain china white skin. In Polynesian culture, lighter skin is equated with "femininity." That said, when dealing with white men in general I notice they are passive – aggressive, just like a woman! They won't come out and say shit unless they think they can take you on – like a bitch (this is why they are quick to put hands on black women cause WE ARE a physical threat to their weeny whiny asses). Also, look at the "strongest men" contest crakkkabeast "males" create: Notice how these muscular "Aryan warriors" ARE FAT:
Now look at the weightlifter contests (in which even the white contestants spray tan spray to look more masculine) since the amount of melanin you have INCREASES your testosterone and since black people in general have more than enough testosterone it is EASY for us to gain muscle which I can attest to this fact since I can go for months not weightlifting 40lbs:
Looka that lil half white girl (note white people NEED MELANI to be strong)!
Hell, LOOKA MEEEE!!!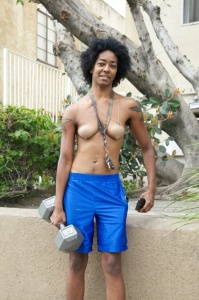 YET STILL HAVE DEFINED MUSCLES!
That said it is no mystery that THE MORE ESTROGEN YOU HAVE, THE FATTER YOU GET, WHICH IS WHY WHITE "MEN" HAVE TO FIGHT TEN TIMES HARDER TO GET MUSCLES THAT WE AS BLACK PEOPLE NATURALLY GET – BOTH MALE AND FEMALE. Don't believe me? Read here: https://drnatashaturner.com/toxic-estrogen-causing-weight-gain/
They created misogyny I think honestly because they knew A) They knew THEY COULD NOT STAND A CHANCE against the raw masculinity of the Black Man once they stepped forth out the caves of Europe B) I think in essence they are jealous of and see the White Woman as "competition" cause they themselves wannabe women because they want a big black dick which as explained by Dr. Francis Cress Welsing is the reason behind why they created the gun: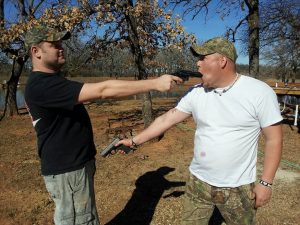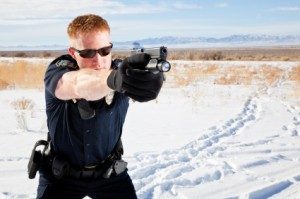 That's why they stay killing black men out in these skreets! That said, in summation (I am probably going to add more stuff later on) I am not saying that ALL black women are BAD and ALL white women are GOOD – after all, I personally think that bitches in general are evil cause they are some of the most back biting, petty – I mean, why can't BITCHES get along like MEN do which is why I don't associate with many bitches and some of these conflicts like as can be read here: https://toplessinla.org/2017/05/22/stalked-by-a-silverback-ape-named-angeline-alexis/ STARTED BECAUSE I REFUSED TO GIVE THESE BITCHES MY "ENERGY" BY NOT ALLOWING THEIR ASSES INTO MY PERSONAL SPACE/ FRIENDSHIP ZONE AND WITH GOOD REASON – seeing how that "Angeline Alexis" CRAZY DEMONICALLY POSSESSED BITCH ACTED THE MINUTE I RAN HER UP THE STREET WHOSE PSYCHOTIC ASS ENTITLED MINDSET YOU CAN SEE IN THAT ARTICLE YOU CAN SEE WHY I DISPENSED WITH THOSE CRAZY, CO DEPENDENT, SELF DESTRUCTIVE BITCHES CAUSE THEY WILL TRY TO DESTROY YOU, TOO!
– Anyways, I prefer more "masculine centered" – energy wise YET SECURE (not like most black females) females regardless of race or those in general who are on my heightened level of consciousness. That said, I don't just take anybody (men can be okay but up until they wanna fuck ya but thankfully because of how I look I no longer have that problem). Anyways, let me rise above that NORP shyte!
I am not saying that all black women are bad but there is a SIGNIFICANT PROBLEM WITH THEM: they are the ones who are raising the babies and yes, tho. they are raising them all along they must ask themselves WHY are they all alone to begin with, why they ended up with these wrong niggas and got the kids down the wrong track to ruination and self degradation, too. Regardless of the social consequences I hope you can at least see the BIOLOGICAL reasons behind this which is at least a head start to begin understand the sociopathic, bestial nature of the "Black Womban."
Personally, I think black women, giving the amount of HIGH TESTOSTERONE they have for women, make the perfect mate for white men who – of all races of REAL MEN – have the most ESTROGEN, therefore, making the perfect couple: