Look at the two grey tiles at the top…..
Yaldabaoth and them REALLY did not want me getting this message out…..
I don't make a secret on my blog that I hate men.
Outside of my family and one dude who is gay, I don't fuck with men.
I viciously attack and deliberately any man who approaches even romantically and especially lustfully.
On the heels of this article here:
How To Burn The Astral Books Connecting You To Organic Portals Yaldabaoth G The Illuminati And Archons
I think I figured out a way to get them out of our lives and out our faces…..
That said, tell your third eye to show you the astral book that makes it so that men are attracted to you and wanna procreate with you then create a frequency fence in the million hz to destroy it!
See, Yaldabaoth aka the demiURGE uses the patriarchy as a way to enforce and force procreation, thus allowing for Souls to be imprisoned in the bodily vessels he creates, just like as shown in The Matrix: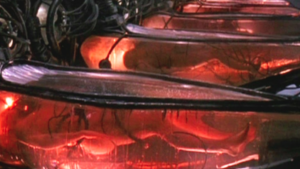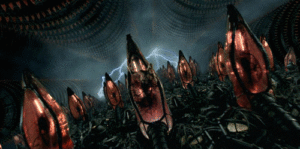 You are in effect as a Soulled woman cutting yourself off from the BIGGEST part of the matrix which is the start of setting yourself free.
Ever since I was a little girl I have vowed to never have kids. Males are emissaries of Yaldabaoth aka the demiURGE!
As broken down here:
Missy Misdemeanor Ellitot No Man GLOW Proves Men Are NATURAL Energy Vampires
And esp. here in this Reddit article:
https://www.reddit.com/r/nosleep/comments/fcwd7i/i_discovered_the_horrifying_reason_why_men/
– Truer words have never been spoken 👏🏻
Males are programmed to see women as broadmares to keep their bloodline going. This selfish tendency to wanna use our bodies to keep the species going is in alignment with the agenda to keep imprisoning Souls in freshly created bodies for the demiURGE, archons and organic portals to feast off on.
To agree to have sex with a man and procreate is a continuation of the oppression of womben, especially Soulled women.
Think about the psychology of the male being on top:
– That even looks like he raping her!
He is dominating her by doing that! That is an express expression of wanting to dominate a female.
When you think about it, culturally, sex is all about the domination of the female and conversion of her into his sex toy in that culturally, for a very long time, women were called and still are called sluts for enjoying sex hence why female genital mutilation exists:
Things like emphasizing virginity for men's pleasure, all that shit is designed to basically turn women into walking sex toys for men with no bodily autonomy.
Here is another example: this a fucking narcissit who is trying to impose himself in my life, talking about "protect" which is codeword for dominate aka rape, exemplifying and confirming what I say to be truth by saying that, in effect, he needs me to be weak so he can feel strong which is the very energy I have encountered with many of the males I have fought:
Truer words have never been spoken here, too 👏🏻
That's why I don't deal with men. Period!
That's why they will still try to fuck with women even when we make it clear we don't want them and even if they are butch lesbians…..
– The way all men are sicken men! Ordinary woman got to pull schadenfraude jedi mind tricks on themselves to deceive themselves into being with em!
One thing I learned when I was a prostitute is – men need women and we don't need them!
As that Reddit article and as I been teaching they need your pussies to procreate and have kids to keep their genetic line going.
And if they wanna argue that bullshit about, we make society, look at what the ways of men have done to Mother Gaia aka Earth:
Besides, as said by Credo Mutwa all we had and needed are spiritual abilities like telepathy, telekinesis – fuck a cellphone. We had powers that transcended that and allowed us to interact with multiple planes of existence until the reptilians Soul'd ya'll the technology you all are using to this day…..
http://www.attainablemind.com/2009/05/credo-mutwa-reptilian-agenda.html?m=1
– Always a man starting shit. Starting wars and shit, raping! I can't stand them mofos and can't stand them being around me!
– You mofos need estrogen put into the water to chill ya'll asses the fuck down!
For the sake of the Earth, Mother Earth!
It's this domination thing and that's why I don't deal with men cause they are innately toxic.
Even the "nice" ones got latent rapist tendencies towards women and you can't tell me any different!
The rapist energy I get from the ones who come up to me is enough to convince me that my point is absolutely valid!
See, ever since I was a kid, I noticed that I have always "attracted" sexually predatory men who wanna take from me but don't wanna do shit for me!
I'll never forget when I was 5, while at a Sesame Street play, a character just waltzing off the stage and drinking my cold drink and then look up – lustfully – at me.
I believe strongly that this has been happening because I am meant to be an emissary, an agent, a warrior woman for the Divine Feminine and to return the matriarchy – and the energy of the Aeon Sophia who created Yaldabaoth – back to this realm!
So thus it is in my nature and as part of my Soul mission not to have anything to do with men and put up a monolith of a wall – complete with guns, laser beams, fucking cannon balls and a moat filled with alligators – if they come up to me!
That's why I been seeing penis symbolism curses…..
I Am REALLY Under A Dick Attack Curse That's Fucking Me Up Socially and Mainly Financially
My own shadow took that form the other day when going against a pedophile….
– You mofos need estrogen put into the water to chill ya'll asses the fuck down!
For the sake of the Earth, Mother Earth!
– You mofos need estrogen put into the water to chill ya'll asses the fuck down!
For the sake of the Earth, Mother Earth!
That explains why I have had a life long tendency to attract predatory males through no fault of my own. I see the spiritual reality of what is really going on so as a warrior womban it is my duty to reject, humiliate and press their asses and run them up the fucking street cause they are sent to distract me from my mission and I'll be damned if I let any man get in my way!