Here is a cop driving one LETTING ME KNOW it's some type of spook governmental agent vehicle: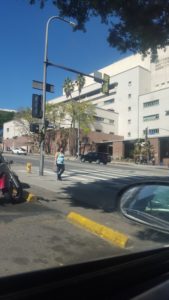 Here another one at a court house: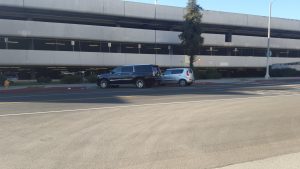 Here another along the PCH (Where I spot em EVERY NIGHT, RUNNING UP AND DOWN letting me KNOW THEY AIN'T LIVERY VEHICLES):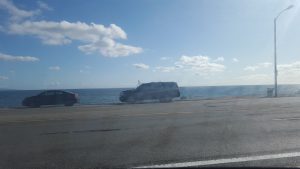 – Let me know if I start sounding like one of those "gangstalk" people who have a point!
I know, it's a loooong fucking title, but follow me on this…
Awhile back when I astral projected, I had a vision of seeing these black chevy suburbans which I see rolling up and down the PCH every night in Malibu:
https://toplessinla.org/2018/01/26/alien-la-cops-threaten-me-in-malibu/
BEING DRIVEN BY THESE UGLY LIL SPACE ALIENS THAT LOOKED MUCH LIKE THIS UGLY ASS THING YOU SEE BELOW: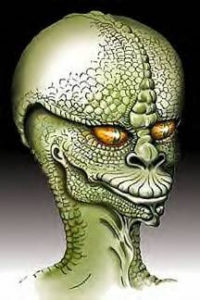 I know for a fact they are undercover COP cars. But I strongly SENSE and have seen IN THE ASTRAL that they are vehicles for aliens, too, many of whom – esp. reptilians, are in law enforcement (it's funny, before writing this article, the screen started fucking up while uploading pics and videos of these black chevy suburbans AND I saw a few stalking past me – as if they got "telepathic word" through their hivemind that I was gonna write this article).
That said, I have seen the M.I.B. There are two types: the etheric, astral types who are ALL WHITE and look like that dude from the movie, "Powder", like right here:
And the niggas I see driving up and down the PCH ALL NIGHT in those black chevy suburbans as my visit to the astral realm revealed to me!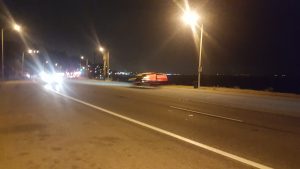 Here's TWO I SAW "coincidentally" WHILE FILMING A UFO:
Buy all vids here
[purchase_link id="30956″ text="Purchase" style="button" color="blue"]
That said, here are my encounters with em (funny, one – fuck, my arm just got weak while writing this – appeared in the vid I filmed of the cop stalking me by, which you can see here):
Buy vid here
[purchase_link id="30896″ text="Purchase" style="button" color="blue"]
Here a screenshot taken of TWO undercover vehicles, including a black chevy suburban: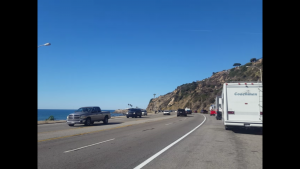 I recall one of those aliens in the chevy suburban in the astral WINKING AT ME, lol. I always intuitively felt that NOT only were they non local police cars (I feel something like the NSA, secret service, CIA) but that they were used to investigate anomalous activity, esp. given all the UFOS OUT HERE IN MALIBU (HOLY SHIT, WHILE WRITING THAT SENTENCE, ONE JUST PASSED!) which you can read about right here:
http://www.malibutimes.com/life_and_arts/article_ad14d853-6976-59d9-9509-dcf7be426fbd.html
Now, here is my gallery of seeing M.I.B. alien helmed high governmental CIA black chevy suburbans:

This one was on the PCH!
Here an LAPD OFFICER IN ONE (Letting you know it's a cop vehicle) stopped at a red light across from me, waving (lol) then I sense calling the cops while I'm filming him, lol and I think after I flipped him off, too, cause of that:
Buy vid here
[purchase_link id="30963″ text="Purchase" style="button" color="blue"]
NOW, HERE IS WHAT REALLY PROVES MY CASE – BLACK HELICOPTERS WHICH ARE NORMALLY ASSOCIATED WITH THEM:
Buy all 3 vids here
[purchase_link id="30967″ text="Purchase" style="button" color="blue"]
Good day and sleep tight!